Need to bring extra sparkle to your Christmas table this year? We found some gorgeous ideas that you can easily create using items from your garden, or decorative pieces you may already have around the house.
Here are our 5 Easy Christmas Table Decorations:
Tea lights and Fir Cones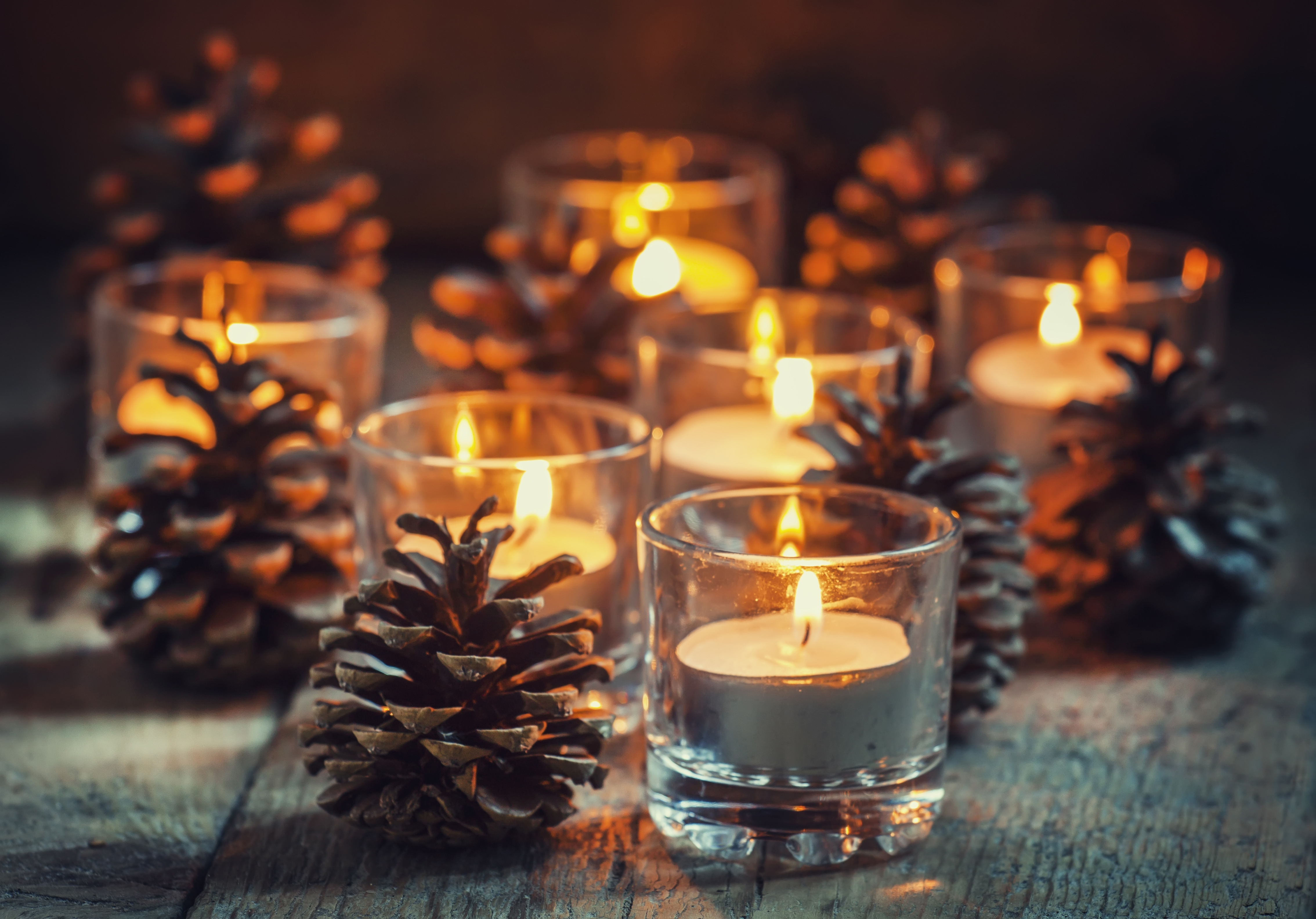 This is a simple one that will give your table a lovely rustic and festive feel. Simply collect some fir cones form outside! You can paint or spray them for an extra touch of colour.
Scatter your fir cones across the table, and place tea lights in little glasses in-between to complement the look.
Candy Cane Place Name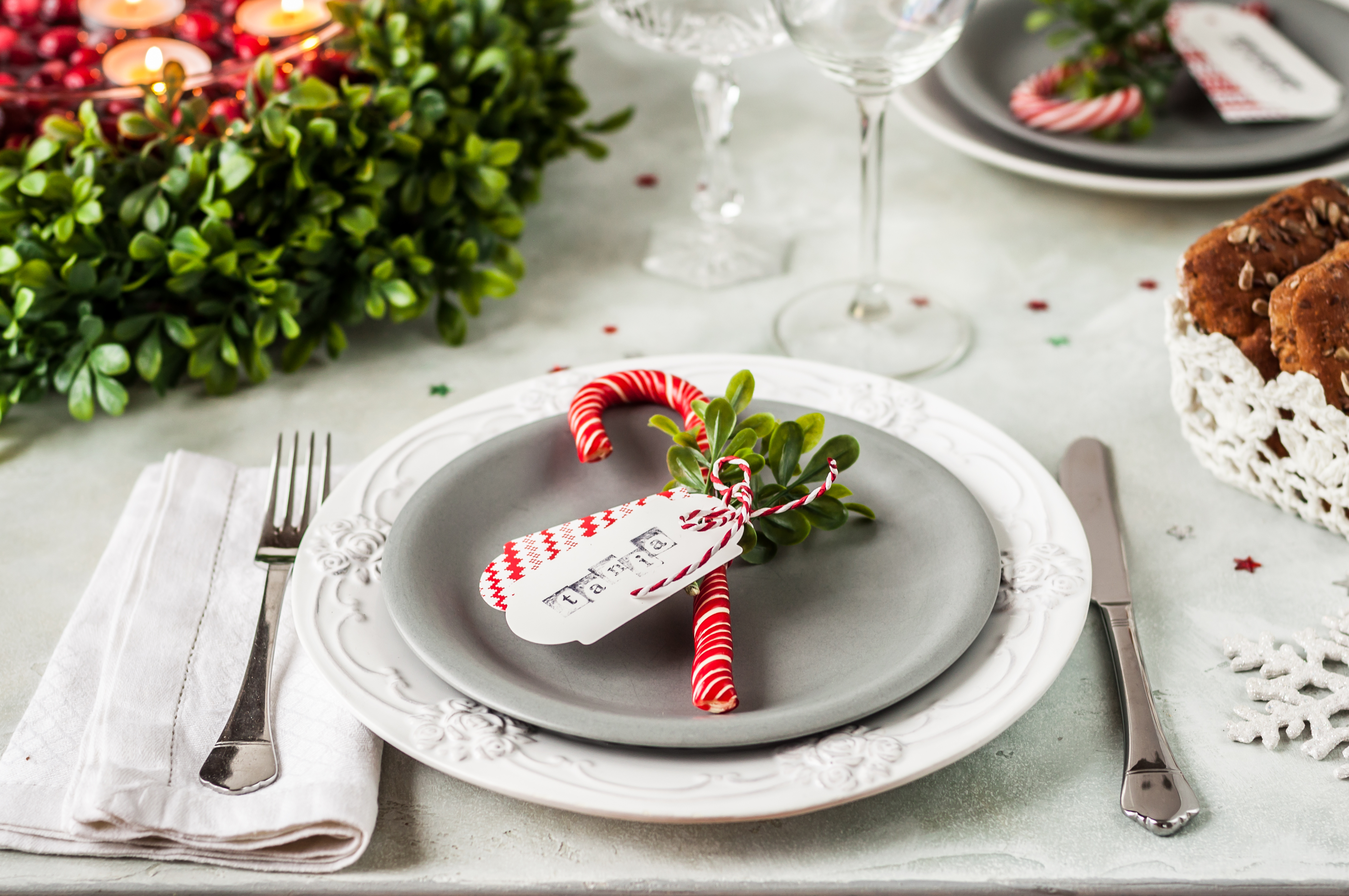 Do you want to add place names to your table? Make your decoration part of it.
Use existing gift tags, or cut card to size and make a hole for the string.  Tie your name tags around a candy cane with any festive string or ribbon, finishing with a little sprig of evergreen.
The cane will sit nicely on your plate, and your guest will know exactly where to sit.
Knife, Fork and Holly
Another one that is simple and effective!!  Fold a white napkin and place it on the table as your backdrop. Tie a festive ribbon around your knife and fork and pop a sprig of holly into the bundle to get the desired effect.
If you have any table confetti, you can sprinkle it along the side too for extra sparkle.
Fruit Deco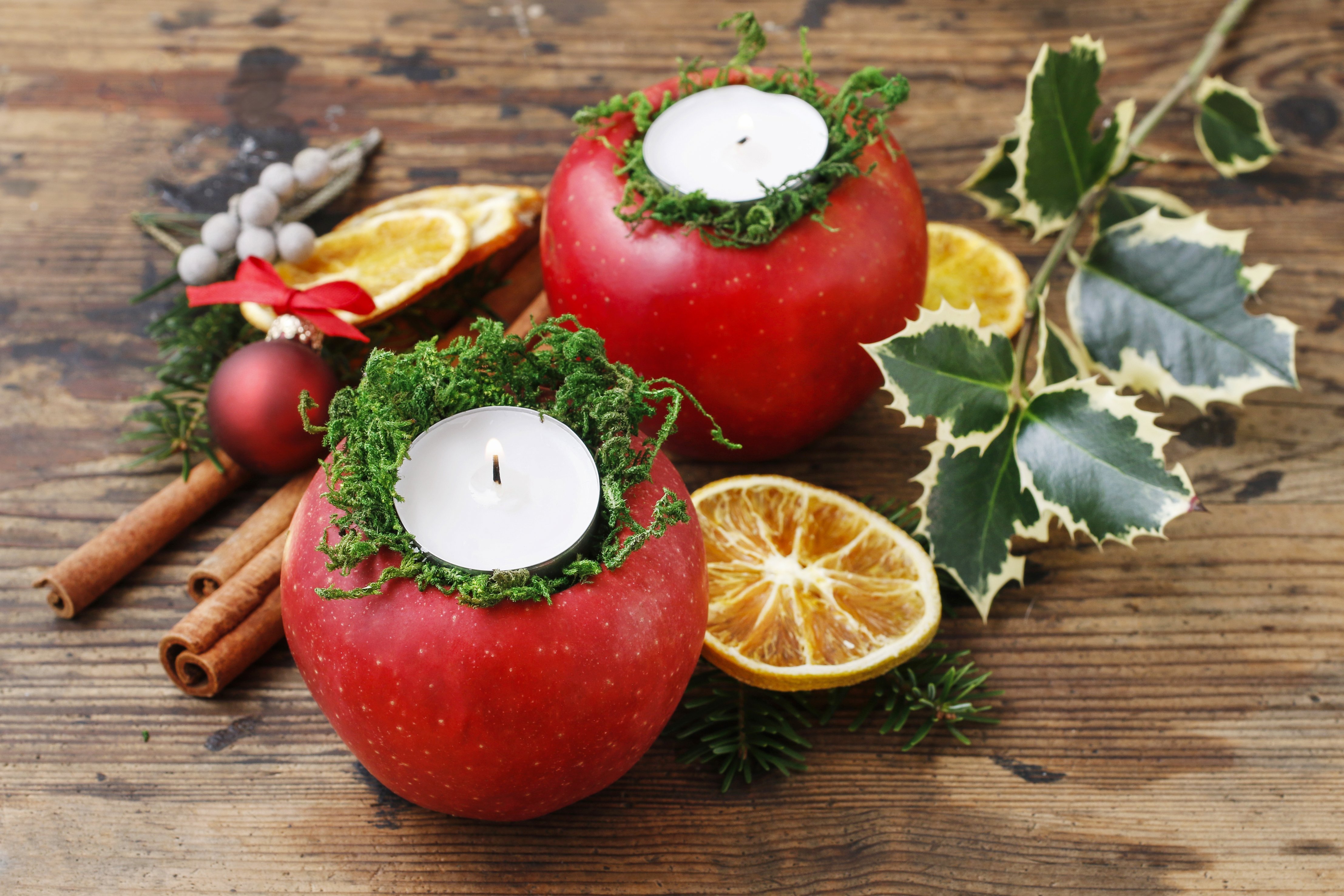 Apples make great tea light stands and come in both green and red festive colours! This is a naturally beautiful one.
Core out the top of the apple and fill it with a small amount of moss so your tea light will fit snuggly inside. Arrange on the table alongside some decorative pieces like dried orange and sticks of cinnamon and holly.
Red, green and totally festive.
Ice Bucket Tree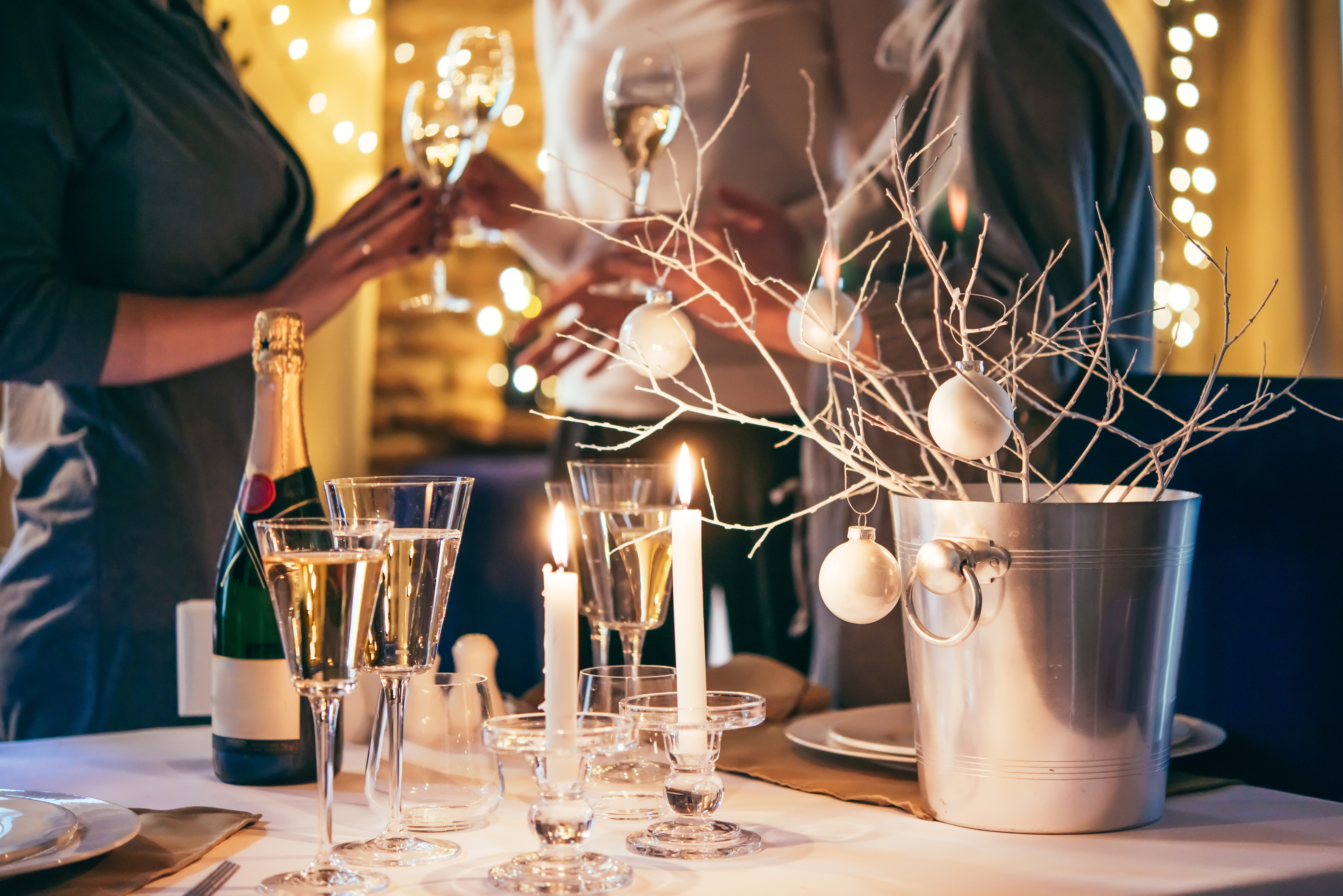 Want to focus on the champagne? This one is for you!
Collect some twigs from outside and spray paint in white, silver, red or gold.  Arrange in an ice bucket – if you have one – but any vase will do.  Then you can add baubles to the twigs to create your very own mini Christmas tree on the table.
Cheers to that!
Do you have any great tips for simple table decorations? Share your ideas in the comments below.