It is a great idea to create a dedicate play space for your children – somewhere toys can live and a space for the children go and play (hopefully giving you at least 5 minutes to drink a hot drink!).
If you don't have a spare room you can turn into playroom (and that is most of us to be fair), it is still possible to create the perfect play area at home.  Having something that is in the centre of the house is actually ideal so you can continue your own agenda, but still be near to the kids.  You can achieve all of this by zoning off an area that they can call their own.
Here are some perfect ideas to create a play space – even if you don't have a spare room.
1. Kids tents
These can pop up in any open space in the house – becoming the perfect den for your child. Somewhere they can hide away and play; a place you can leave filled up with all their bits or take it down and pack away as needed!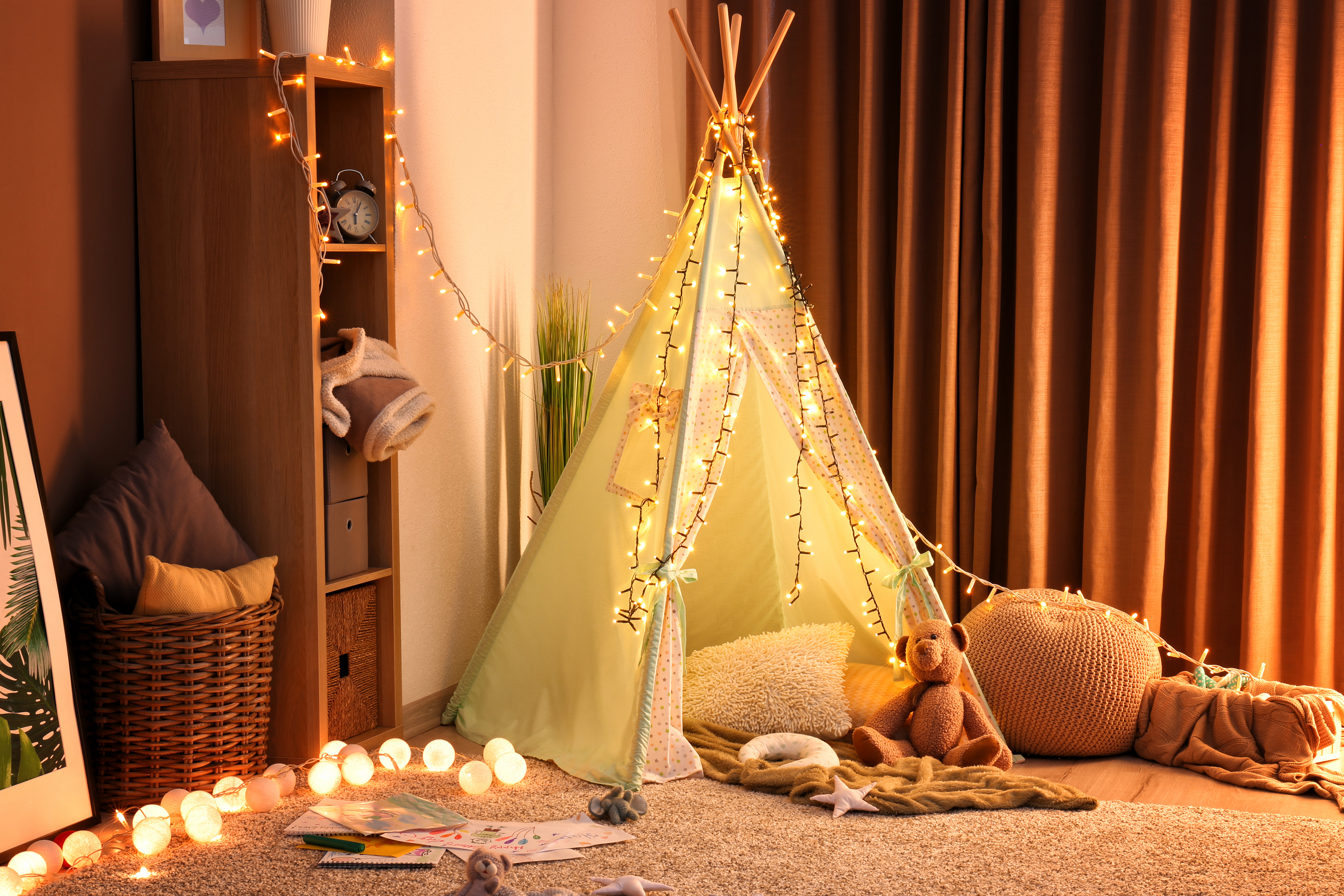 2. Playroom Nooks
Perhaps you can dedicate a corner of your lounge/kitchen to a play space? Zone it out by painting the wall a bright colour or adding decals – something that can stimulate the kids' senses.
Another simple, but brilliant idea, is to use chalk paint on the walls.  This will be the perfect – and only area – where they can decorate the walls over and over again with chalks/ chalk paints without getting told off!
3. Kid Friendly Floors
You can also use flooring to zone out a kid's space.  Interlocking foam floor tiles are a fab idea as they can adapt to most spaces and be put away as needed; they can also be easily cleaned and, of course, are the perfect soft surface for tumbling tots!
Using this floor definition will help to give them boundaries of where their toys can go too.
4. Playful Storage
Storage is essential for containing kids' mess!  Opt for something that is practical and stylish so it will contain the mess as well as fitting into your usual décor.  Open bookshelves look cool; add some storage baskets as a fail safe way to keep the clutter out of sight.
Another great option is to try and convert a cupboard, or the space under your stairs, into a toy cupboard / toy space!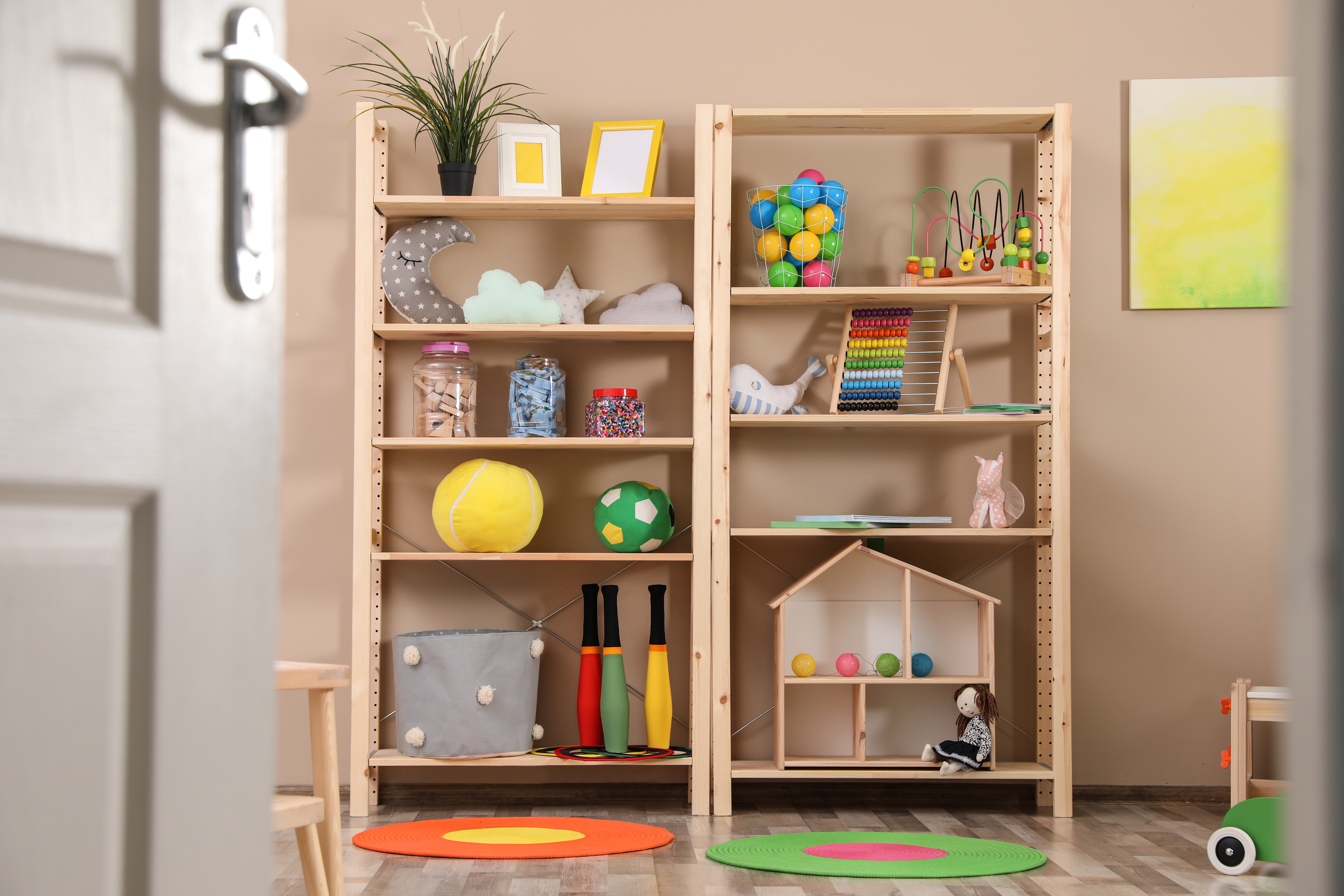 5. De-cluttering
Ultimately if you want to create space, you will need to clear away something else.  More often than not, we don't have stuff we want to get rid of – just stuff we are currently not using. So, consider using a storage unit to move items out of the house that are not in use.  A storage unit is a great idea; the perfect clean and dry space to keep your items out of sight untill you need them.  Shurgard have cost efficient storage units near you to help you declutter.
What are your top tips for creating the perfect play space for your children? Let us know in the comments below.