You've made it to February half term. Congratulations!  2021 has felt like a long year so far, but with a break from home schooling – and the country still in lockdown – what are you plans??! If you need some inspiration to keep the Kids entertained this (lockdown) half term, we have rounded up 5 excellent ideas.
1. Take a virtual daytrip
If you can't be there physically, you can at least be there virtually! Many key tourist sites have adapted and opened their virtual doors for all.  So, if you fancy some culture try the British Museum; or you can spend the day watching zoo or farm animals via various 24 hour animal cams (Houston Zoo has lots you can see).  You could even 'go' to Disneyland for the day! Visit their youtube channel, put on your mickey ears and you will be transported to the most magical place on earth.
2.  Drive-in Movie
If you can't go to the cinema, you can have just as much fun with your own drive-in move theatre.  Perfect if you have a mountain of delivery boxes! Tape a few together to make a car shape, and the kids can help decorate the vehicle.  Once the car is set, place some cushions inside, dim the lights and get ready to watch your movie.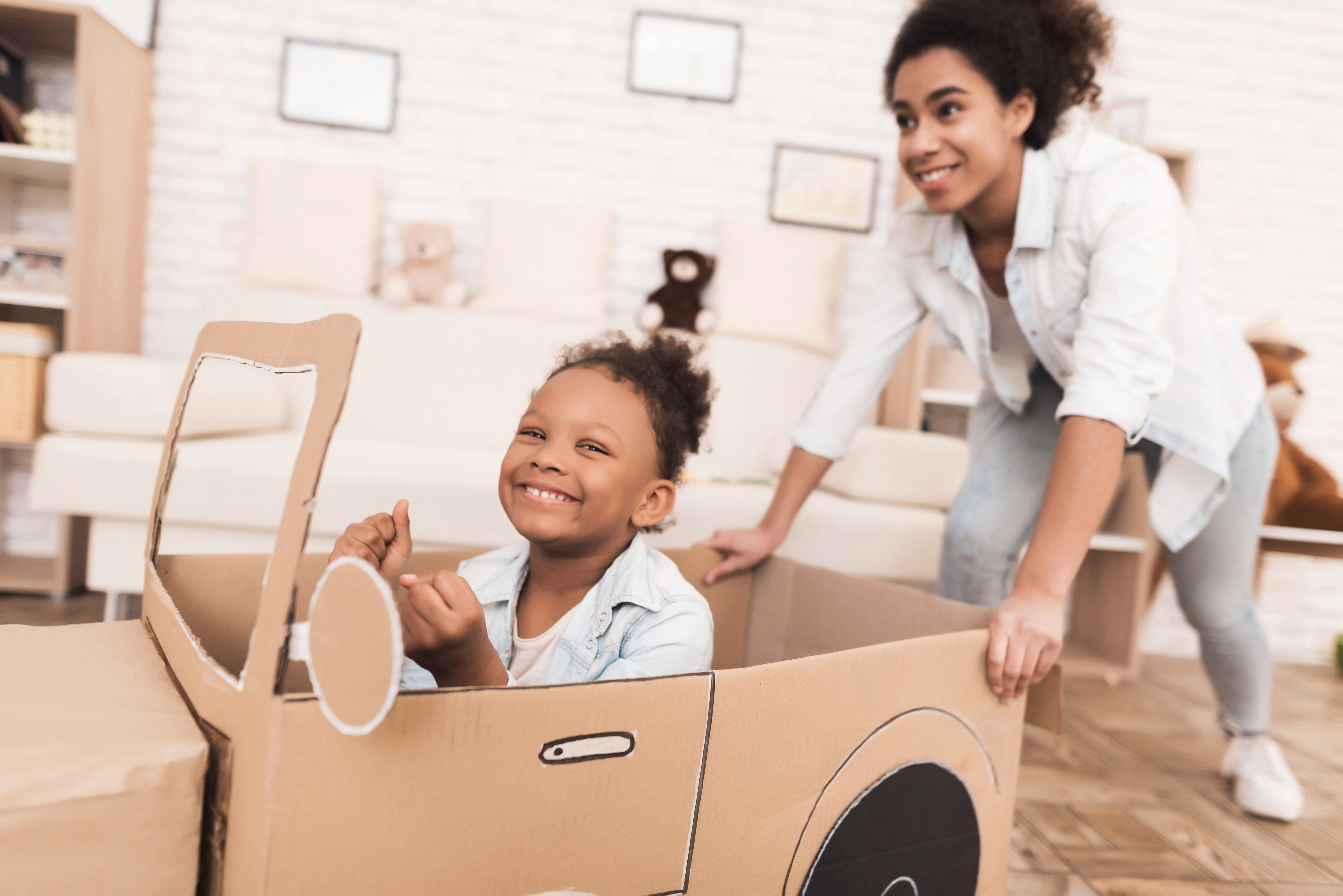 3. Go on a nature hunt
If the weather ends up being dry, get outside into the fresh air.  It will boost everyone's mood.  A good outdoor activity is to set up a treasure hunt or a nature hunt in your garden or local park.  And if you need some inspiration, The Woodlands Trust have some good ideas.
If there's no break in the rain, then set up your treasure hunt inside!
4. Great British Virtual Bake Off
Get a group of friends together to make your own virtual bake-off!  Send out a list of ingredients so everyone has the same starting point, or pick a theme that everyone has to work towards.  Then you can cook and chat with friends.  At the end you can you can admire everyone's baking creations and even vote for a winner!
5. Build a Den
Most kids love Dens, so spend some time creating a magnificent forte! You could pop up a tent indoors if you have the space, or get out the clothes drying racks to hang up blankets.  If you create something amazing enough, why not turn it into a 'sleepover' opportunity and have the kids sleep in the lounge for the night (assuming you parents have another room to go to!).
Whatever you end up doing – enjoy the home schooling break.  Re-charge the batteries for both yourself and your kids!