Long Easter weekends are not typically blessed with sunshine – but this one has been an exception! Some beautiful weather for us all to enjoy – I bet it has got you thinking about getting your garden ready for a summer full of BBQs! Here are our top types to get your garden BBQ ready:
1. Gas v Charcoal BBQ
Obviously there are pros and cons to both types of BBQ set up. A gas BBQ is much quicker and easier to get cooking – so if speed and efficiency are top of your list, this is the one for you.  You can control the temperature at the flick of a switch and there is less mess to clear up at the end.
Charcoal BBQs are the traditionalist's choice! Part of the enjoyment is the set up and the control of the flames. You can sear really hot and fast, or slow cook you meats, jacket potatoes or vegetables!
2. Seating Arrangements
What garden furniture do you have? If you've left your furniture out all winter – it's going to need a good clean! Ideally you'll keep it in storage next year so it'll be ready to use straightaway!
A picnic table is a great choice – sturdy and with space to sit and rest your drink. Opt for a recycled plastic version – better for the environment and more durable to England's ever changing weather conditions!
Otherwise a bistro table is a nice choice – you can get them in a variety of styles and sizes. They make a perfect spot to sit back and enjoy you coffee in the morning sun.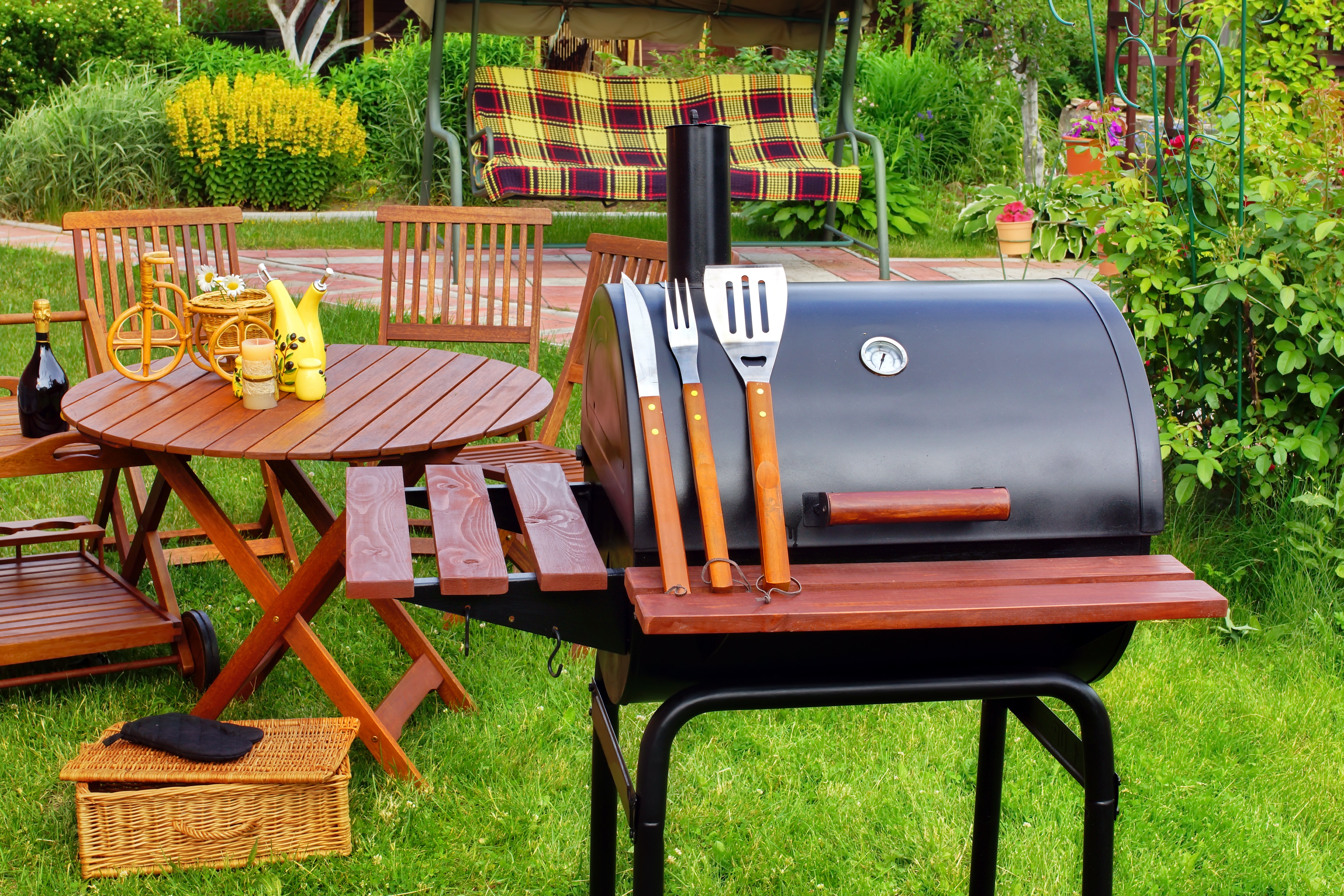 3. Prep the Garden
Give your garden a spruce up – dust off your lawn mower and give the grass a trim; pull up the weeds and trim back any unruly bushes. Even if you don't have the greenest of fingers – just giving your garden space a tidy up will make a lovely difference.
4. Set the lights
As your garden day party turns to night – flick the switch! Make sure you have the perfect ambiance for your evening BBQ
Strings of fairy lights are oh-so pretty and can be hung from trees, fences or plants to give such a magical light at night time.
Alternatively use solar power stakes to light up a garden path or to add soft focal points around your flower beds.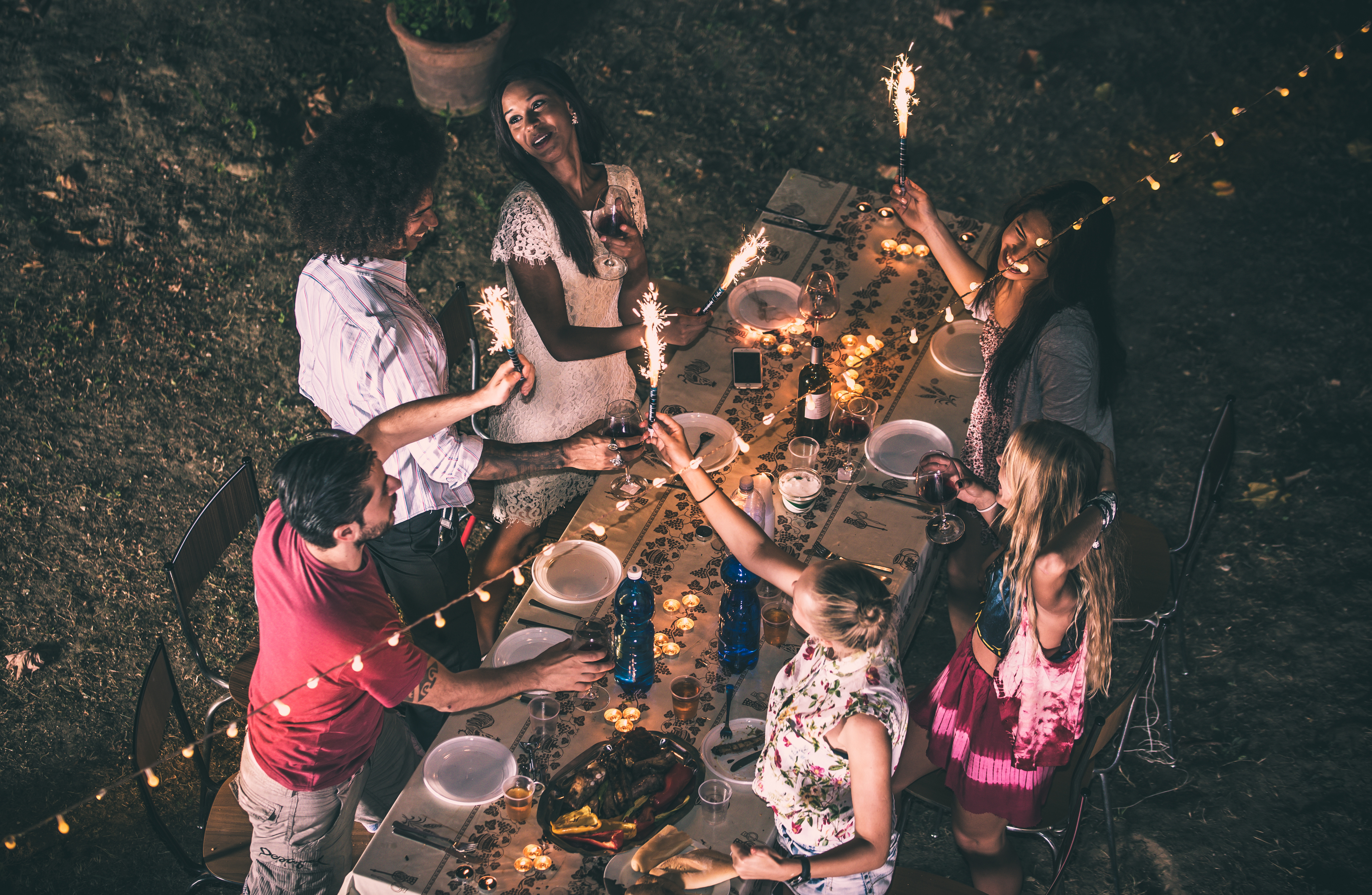 5. Grab the Blankets
Add a box of blankets and cushions so people can reach in when they need the extra bit of comfort!
If you're ready for BBQ season – get your food essentials, prep your garden and make the most of the improving weather!