Valentine's Day is just around the corner! Have you got something for your partner? If the answer is no, and you need something quick, easy and doesn't require a trip outside – we have the perfect Valentine's craft ideas!  These will make a great gift for your loved one.
Love Bug
All you need for this is a toilet roll (and we all should have plenty of those around the house); plus coloured card/ paper and pens or paints.  Pick a love bug that suits you and your loved one – could that be a Ladybird, Bee or Butterfly? Put it all together to create a little bug to show your love.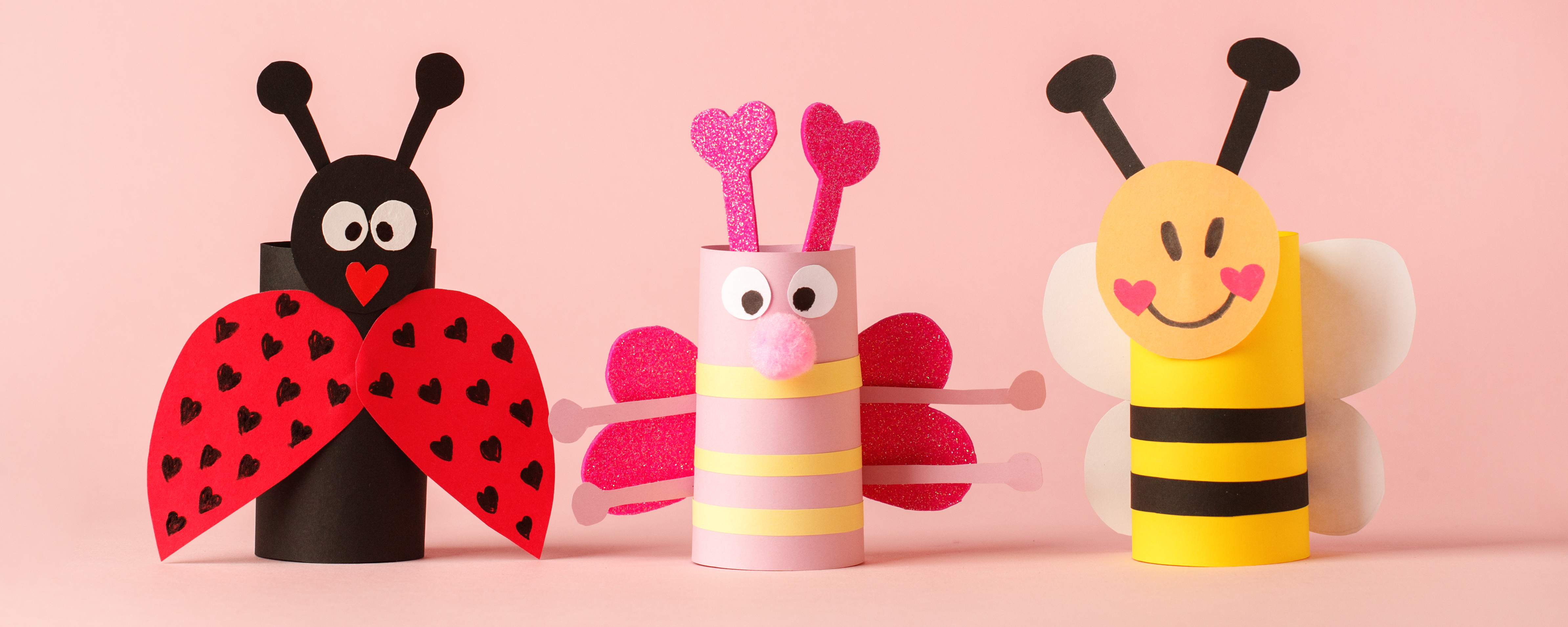 Love Hearts
These little hearts are just so cute! And they won't take very long to make either.  You can use any material that you have around the house – old t-shirts, pillow cases or scrap cloths to make your hearts.  Cut out 2 equal shapes and place them on top of  each other and stitch up the sides. Stuff with cotton wool, or toilet paper, to create your little 3D heart.  If you've got the time, create lots of hearts and string them together to make some heart garlands.

Love Cookies
Show your affection with some love shaped food gifts! You could make sandwiches cut into the shapes of a heart if you want to go for a savoury option; or bake cookies or flapjacks that you can into a heart when they have cooled. Very sweet.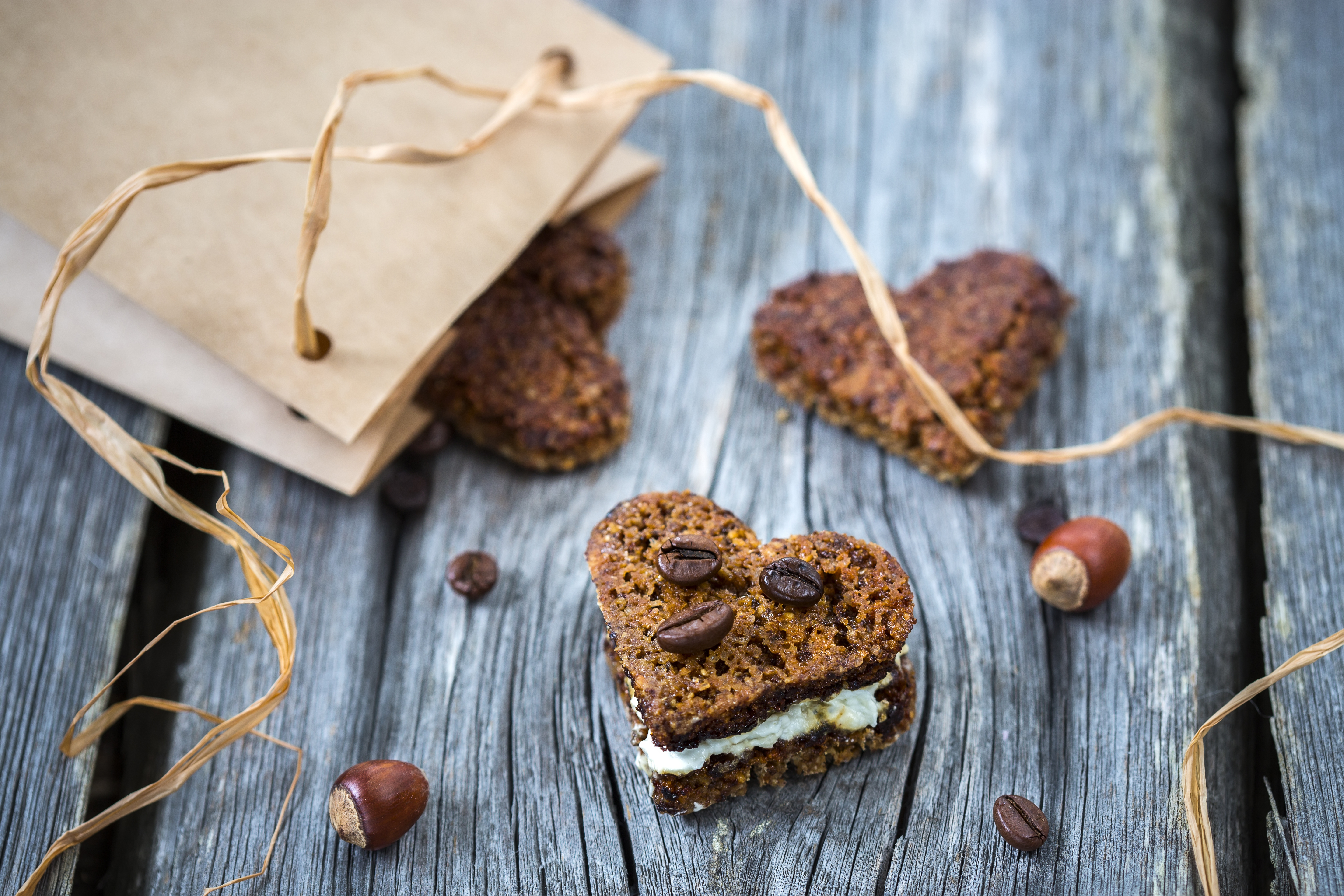 Love Prints
If you want to make a card or don't have any wrapping paper – you can print your own with a potato! Carve a shape into your peeled potato and dip it into any paint you have.  Stamp away to create a unique card, or jazz up some left over wrapping paper or plain paper.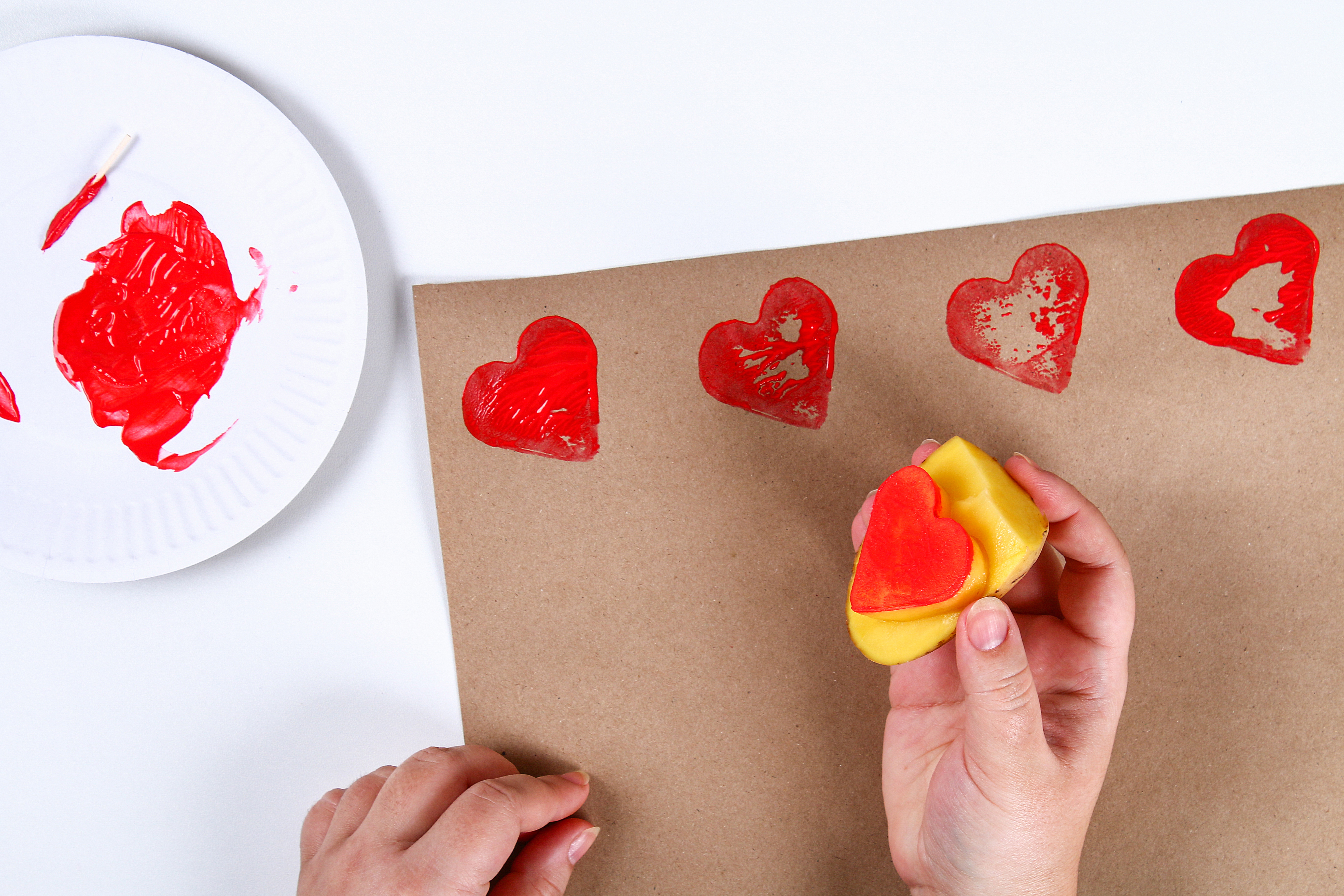 Love Struck Pie
If you decide to cook for your partner on Valentine's Day why not create a yummy pie and make a personalised crust! Carve in a romantic message, or just make a big heart and it will bring a smile to their face. A lovely way to top off the day!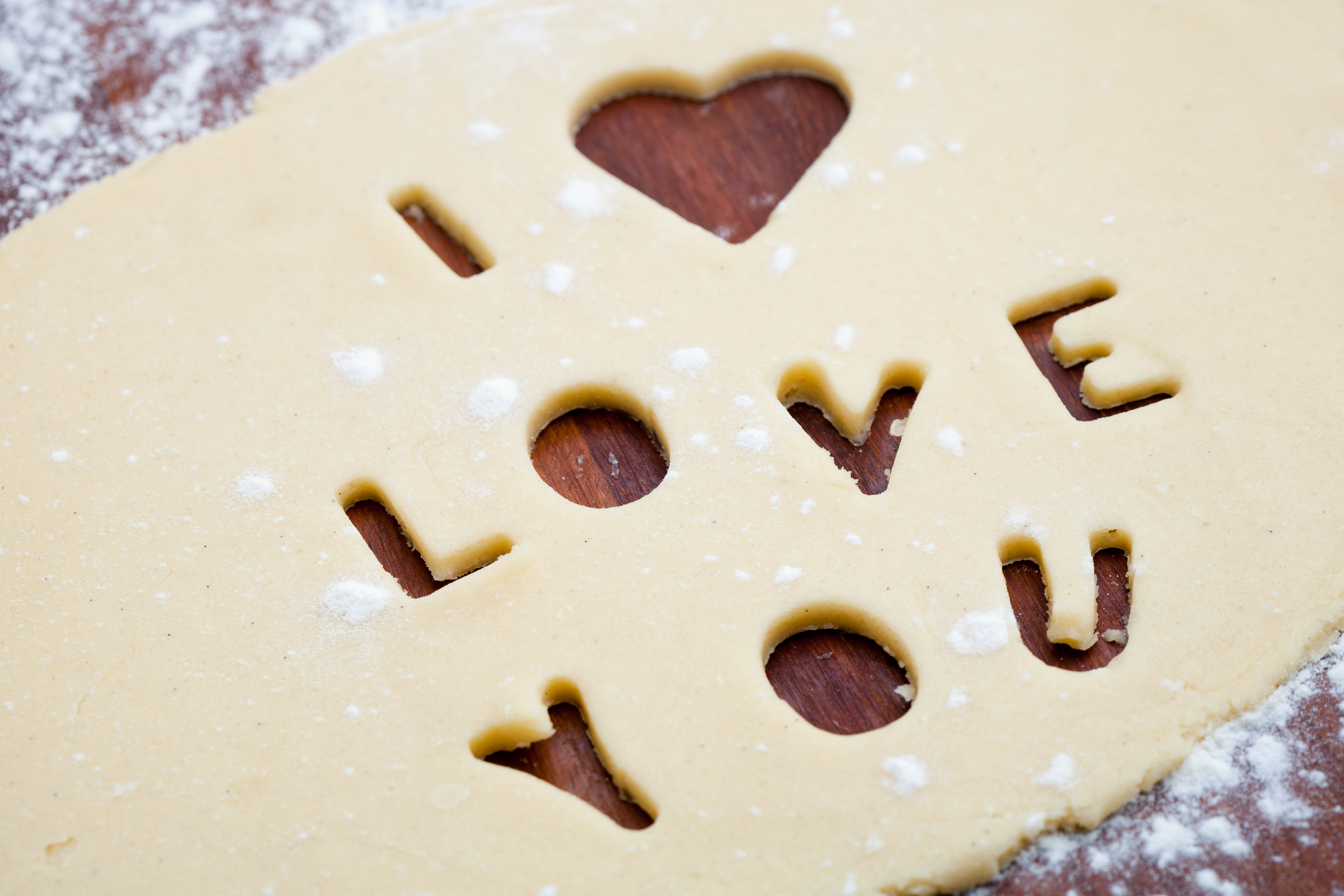 What plans have you got for Valentine's Day? Let us know in the comments below!