Front door wreaths have been around for many years – it is the traditional evergreen foliage around the ring which makes it a symbol of strength and continuity which lasts through the bleak winter months. Nowadays, the wreath has evolved to be an on-trend style item which will dress up your house exterior. Christmas wreaths are the most popular – but an emerging trend are Halloween wreaths which will bring sophisticated spook to your front door.
To make any of these gorgeous creations you will need just a few simple items:
A base wreath. You can buy a willow version from Hobbycraft, and other Arts and Crafts stores
Scissors, glue, tape and string
Your favourite Halloween decorations
The Cobweb Wreath
This is a simple DIY creation, but really gives an eerie effect to your front door.
Start with your base wreath and spray it in black paint.  Once it is dry you can twist in some orange string or wool to pop your Halloween colour. Finish off with some stretches of cotton wool – and you are done.  Unless you want to stick on a couple of spiders to add a few extra surprises!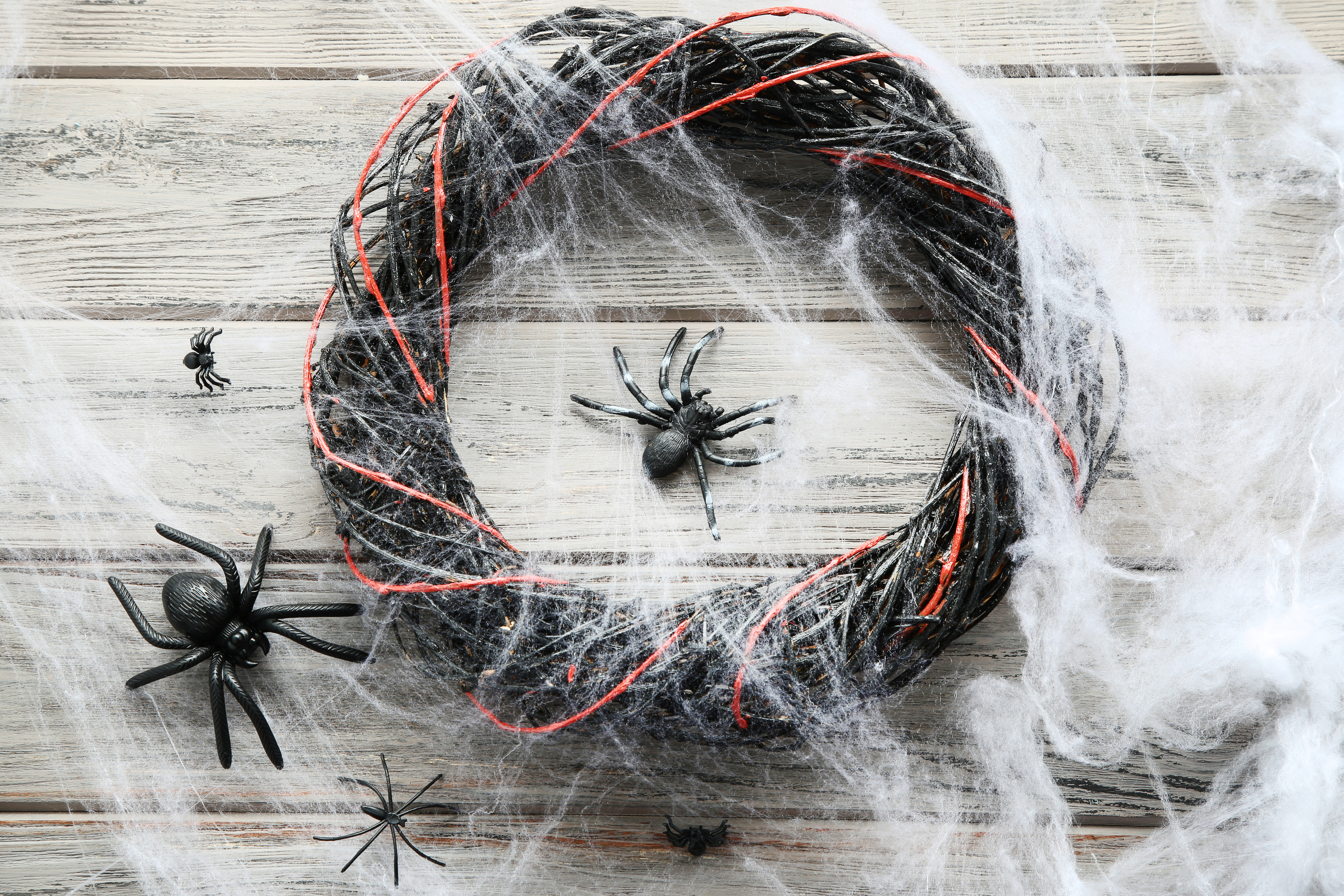 The Trick or Treat Wreath
If you prefer something more friendly for your little trick or treaters, then this DIY creation is a fun version which you can create with the children.
The base wreath remains the same, and no need to paint it – just select your chosen decorations for this one.  Rummage through your craft box, and select orange ribbons, colourful pom poms, black tinsel, or get your little ones to cut out or draw spooky shapes. From spiders, ghosts, witches to pumpkins – they can add their favourite pictures to this one.
The Bauble Wreath
This one definitely has a nod to Christmas and so is the perfect way to transition from Autumn through to the festive season.
The base wreath is your starting point again, and you will need a variety of baubles in red, orange and black to get the perfect Halloween tones.  If you can't find the decorations in the right colour – you can paint them of course.  The pumpkin baubles also add an amazing finishing touch, and you can find them in most craft stores too.
Finally, all you need is a lot of glue! Stick and layer the baubles on top of each other to create the stylised cluttered finish.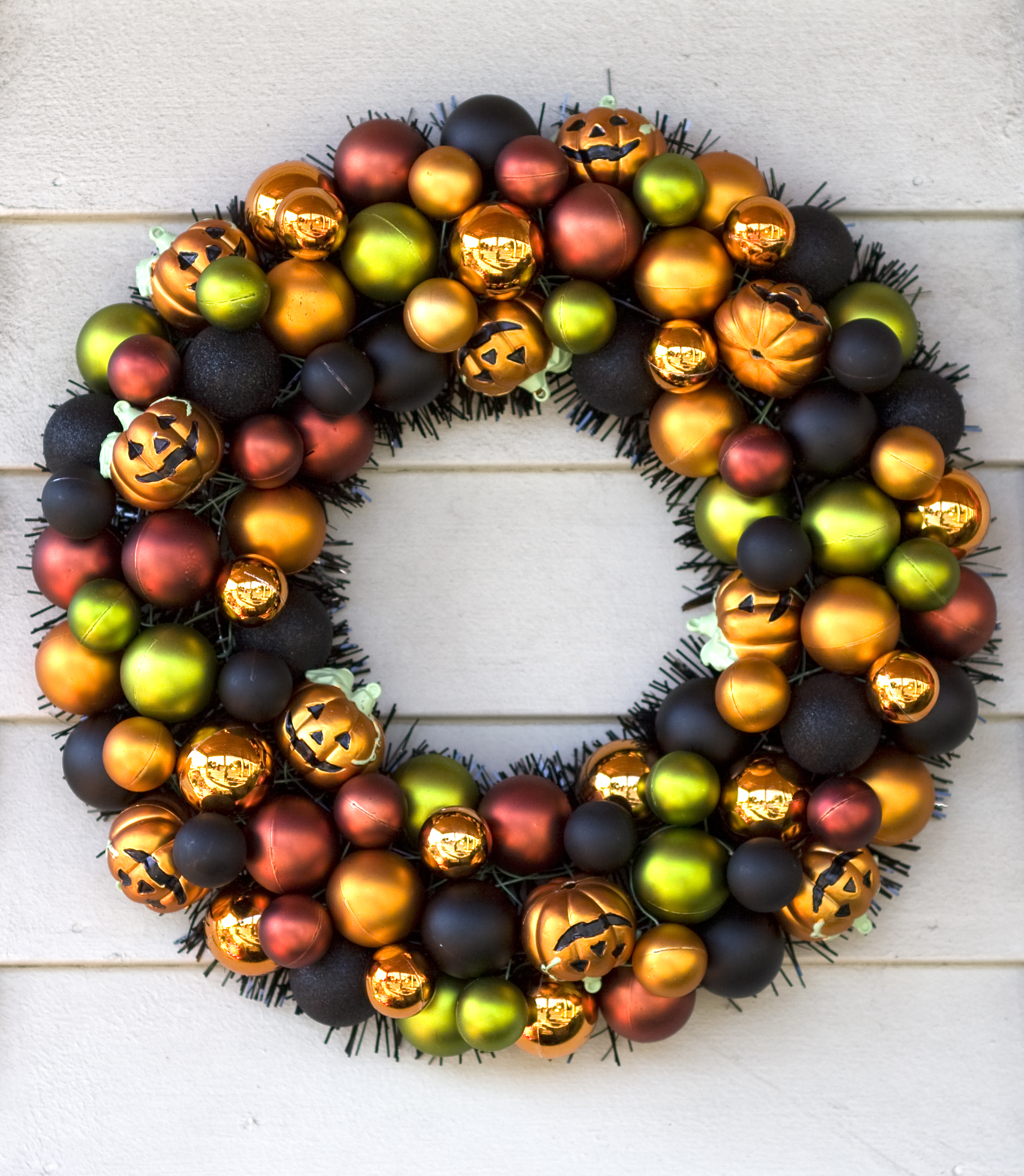 The Autumn Wreath
Finally, if you don't want to limit yourself to Halloween, opt for a wreath that will carry you through the whole season. This one can be inspired by nature walks; just collect items on your travels which are beautiful and reflect the time of year.
You can go for autumnal leaves, conkers, berries, acorns, fir cones and more!  Use your wreath as a bare base to add you adornments, or wrap it in seasonal coloured wool to make it look softer.  Your natural elements can be stuck on with glue or tied on with wire to secure everything in place.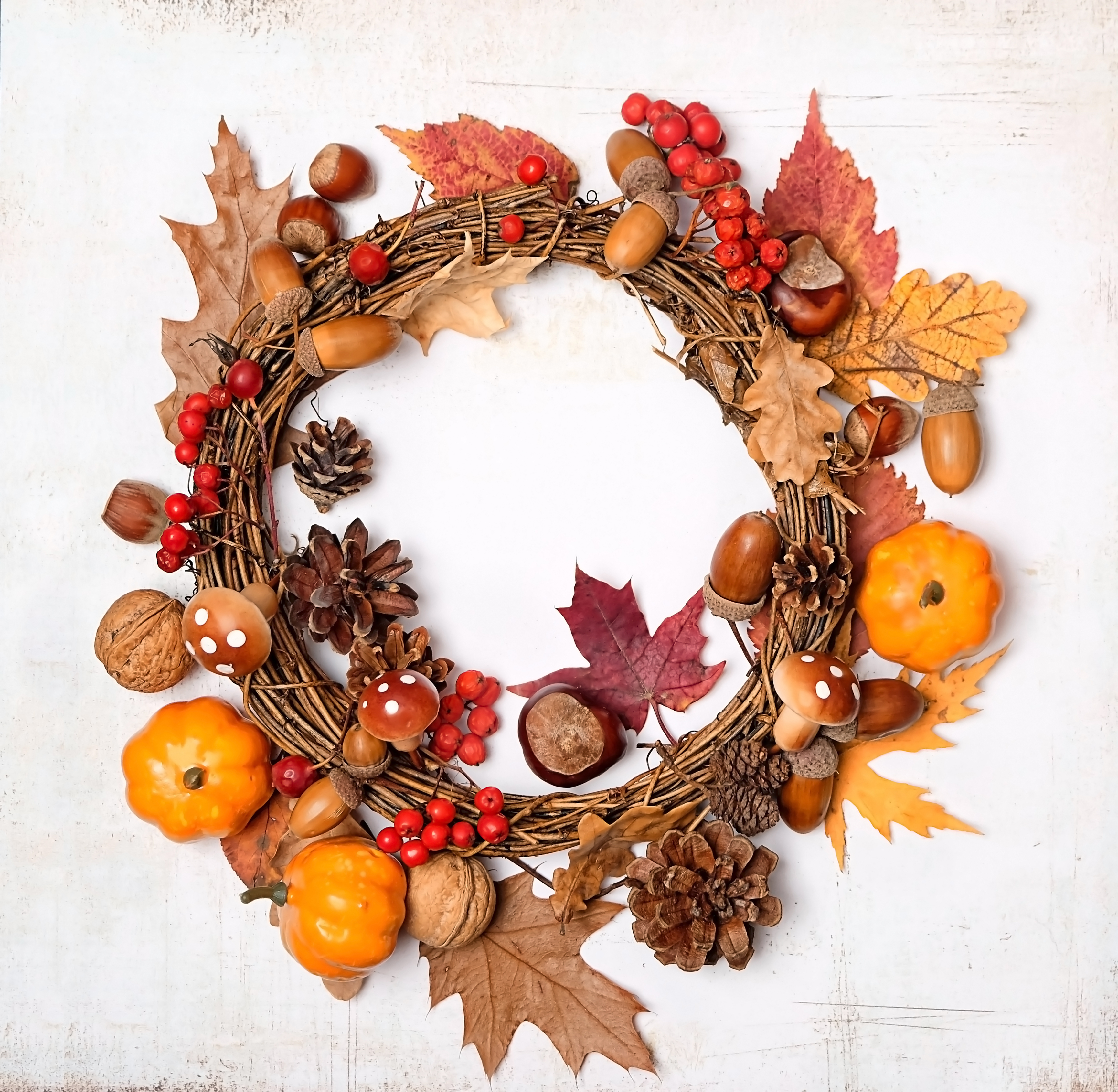 Happy Halloween everyone!