Collecting anything, but especially vintage clothing or accessories, can vary from being a casual hobby to an all-consuming compulsion. As a collector of everything from Beanie Babies (as a kid) to vintage housedresses (ongoing), I have experience at both ends of the spectrum! Here are some tips to kickstart your collecting career.
Where to start
Firstly, and most importantly, decide what you want to collect! You do need to pick something that genuinely interests you, or you'll lose the passion for hunting it down. Go for vintage clothing that you want to wear yourself or restore and preserve; things you will use and enjoy, like mid-century costume jewellery, bakelite bangles, art deco china tea services or CC41 furniture.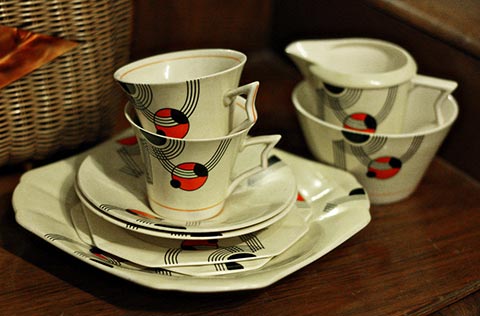 Heading to top end vintage and antique fairs is a good first step for any budding vintage collector. The experienced sellers will have genuine wares that will help you get to know what you're looking for. Examine fabrics and fastenings, labels and makers stamps. Once you know what the real thing looks and feels like, you can keep a better eye out in charity shops and car boot sales. The vintage world is unfortunately replete with reproductions, knock-offs (especially bakelite) and 80s pieces masquerading as earlier.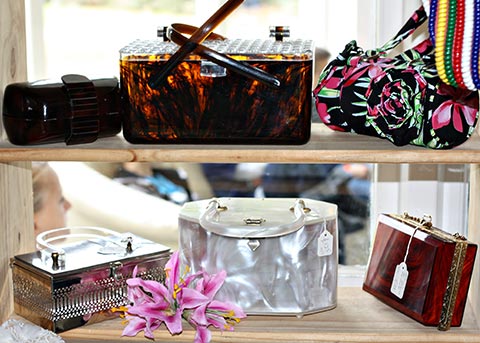 Looking for bargains and real steals
Once you know what you're looking for, online shopping for vintage items is relatively easy. Head to eBay or Etsy, find sellers on Instagram or (top tip) join Facebook groups specific to your era. The largest by far (and therefore most competitive) is Ooh La La! Vintage Swap And Sell Shop, which is mainly for 1940s and mid-century clothing, accessories and collectibles. For all online browsing, if you are searching by keywords, always try slight misspellings too. Items with terrible photos are sometimes great scores in disguise – take occasional risks as they can pay off!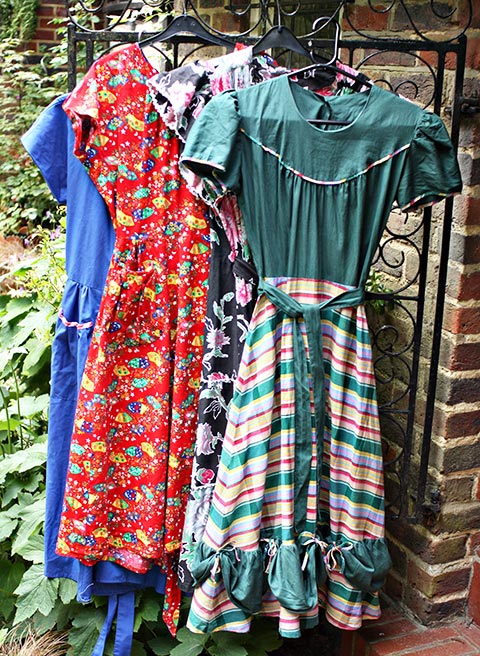 Storage and maintenance
Storage and maintenance of a vintage collection is extremely important. Any time a button comes off or a seam goes, repair it. Don't wear, wash or dry-clean it until it's been fixed! Invest in some padded hangers to keep delicate dresses and coats from straining their seams. Knitwear and heavy beaded things are best in boxes or cases. Acid-free tissue paper is the recommended padding of dealers! Whatever you do, don't store things long-term in vacuum bags, the lack of air can wreak havoc on delicate fabrics. Inside wardrobes, closely piled shoes or tightly-wedged clothing can get mouldy and costume jewellery can tarnish and chip if bundled together. If your home is bursting at the seams, do consider looking for an affordable storage facility to keep your finds safe and dry. Shurgard offers units from 10 to 240 square feet, so even if you just need to store one or two boxes full of precious things, it's a great option.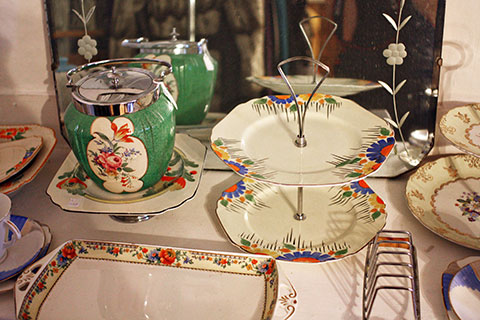 Selling stuff is obviously an option, but as time marches on and vintage and antiques become scarcer, you'll find that your collection's value may grow. You may be interested to know that Shurgard also have excellent first time user promotional discounts including £1 storage for the first month, so it's better to hold onto it a little longer and reap the rewards in coming years and decades!
Happy collecting!
Diary of a Vintage Girl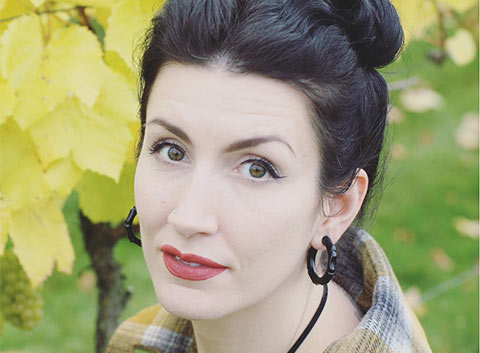 Fleur has been wearing vintage for almost 10 years and writing about it online (and occasionally in print) since 2008. She lives in London where dressing however you like is the norm, but space comes at a premium, so being well-versed in selling and storing treasures is an essential of life. Check out Diary of a Vintage Girl for more.