Are you looking to improve the storage situation in your bedroom?  We've got some great ideas to maximise the storage space while also maintain a cool and calm sleeping space.
1. Aim High
Maximise all your wall space by positioning shelves and cupboards up to the full height of your wall.  This way you can have decoration, as well as plenty of storage, mainly out of sight and way up high.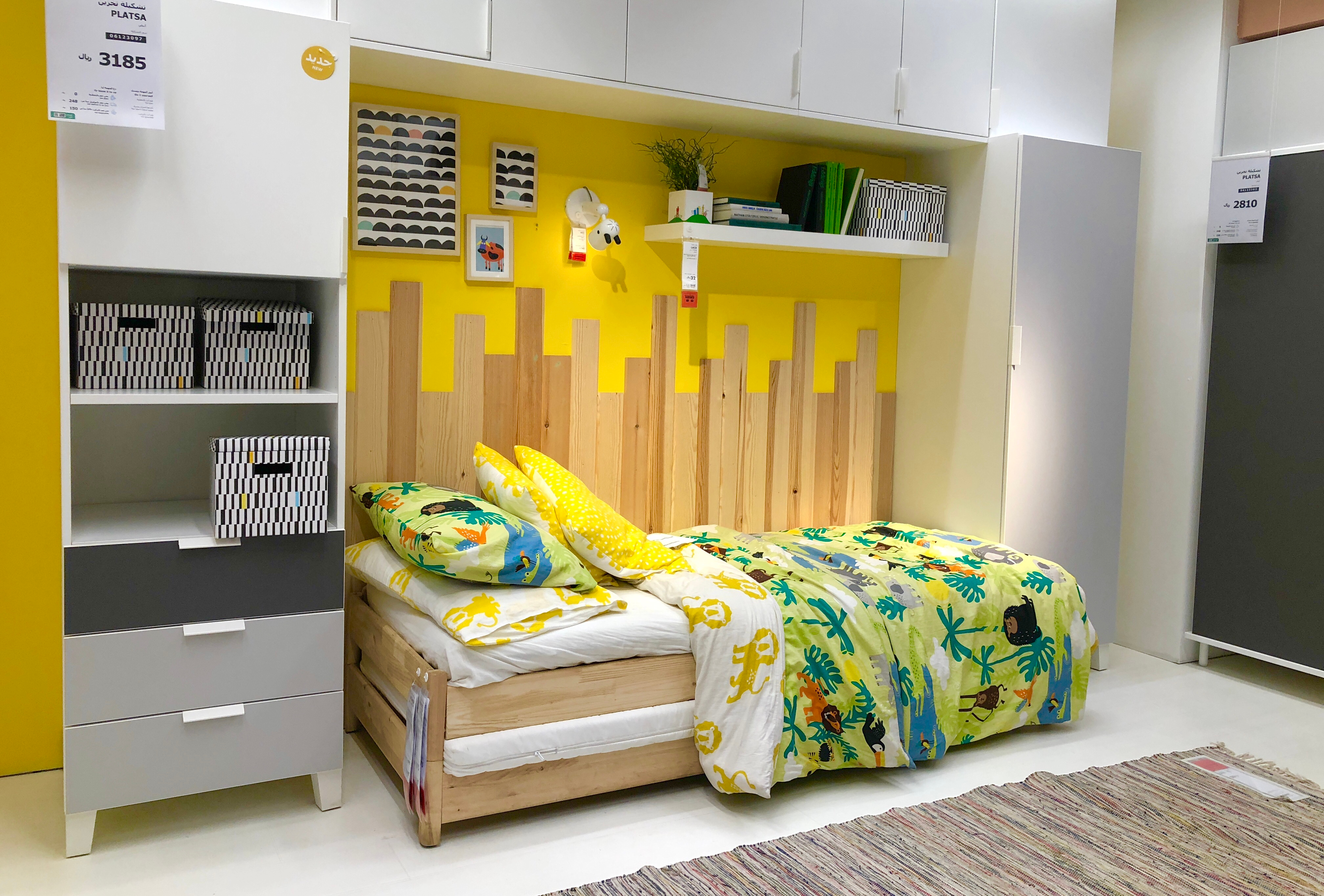 2. Storage Chests
Invest in some storage chests which compliment your bedroom scheme and you've got a practical  solution that will brings some wow to your space.  We love to place storage chests at the end of the bed to get real boutique hotel chic.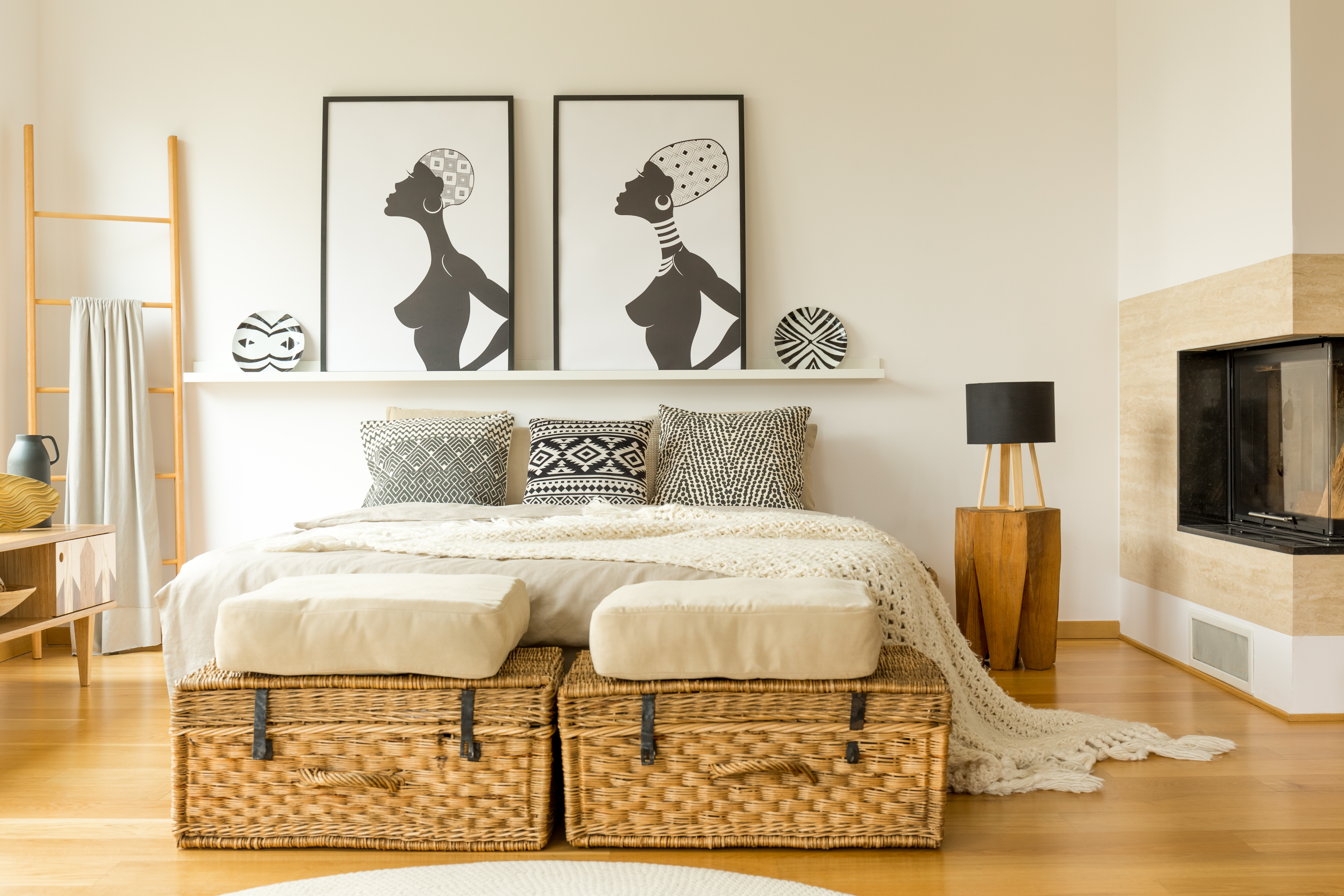 3. Underbed storage
The space under your bed is perfect for storing items you use infrequently. Either invest in a bed that has built-in storage (if you're in the market for a new bed!) – or create your own with storage boxes or bags.  Storage boxes that slide in and out are the best option. If you don't have the height for a box, vacuum storage bags will do the trick.  These shrink down enough to squeeze into the tightest of spaces.  An efficient use of space!
4. Handy Baskets
Little baskets are a great idea for keeping multiple items neat and tidy.  They can be pulled out when needed and easily put away again afterwards.
Use them inside cupboards to keep accessories neat and tidy, on dressing tables to house your make-up, or go Marie-Kondo and fold up your smalls.  Baskets will keep everything together.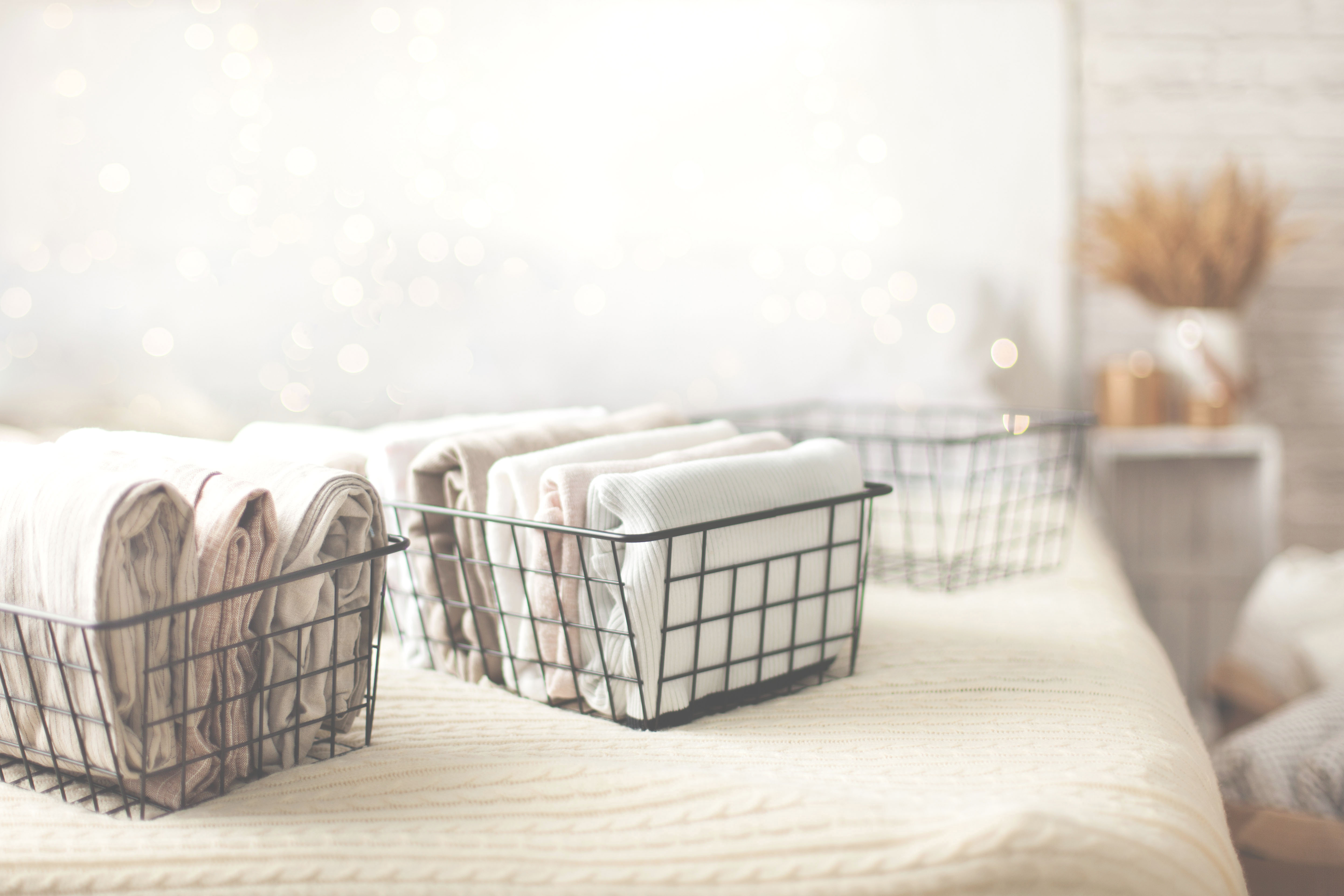 5. Slim Coat Hangers
The hangers you use could be taking up valuable space in your wardrobe! If you are trying to maximise the clothes you hang up, then opt for slimmer hangers.  You can almost double your hanging space when you don't use bulky hangers.
6. Divide and Conquer
Dressing tables or vanity units can quickly become cluttered, and a dumping ground for multiple items.  Find a home for everything by designating small storage solutions for each item.  Cotton/bamboo pads in one jar, hair clips in another.  Segmenting everything will ensure it always has somewhere to go.
Placing all your smaller pots onto a decorative tray pulls every together with interior design flair!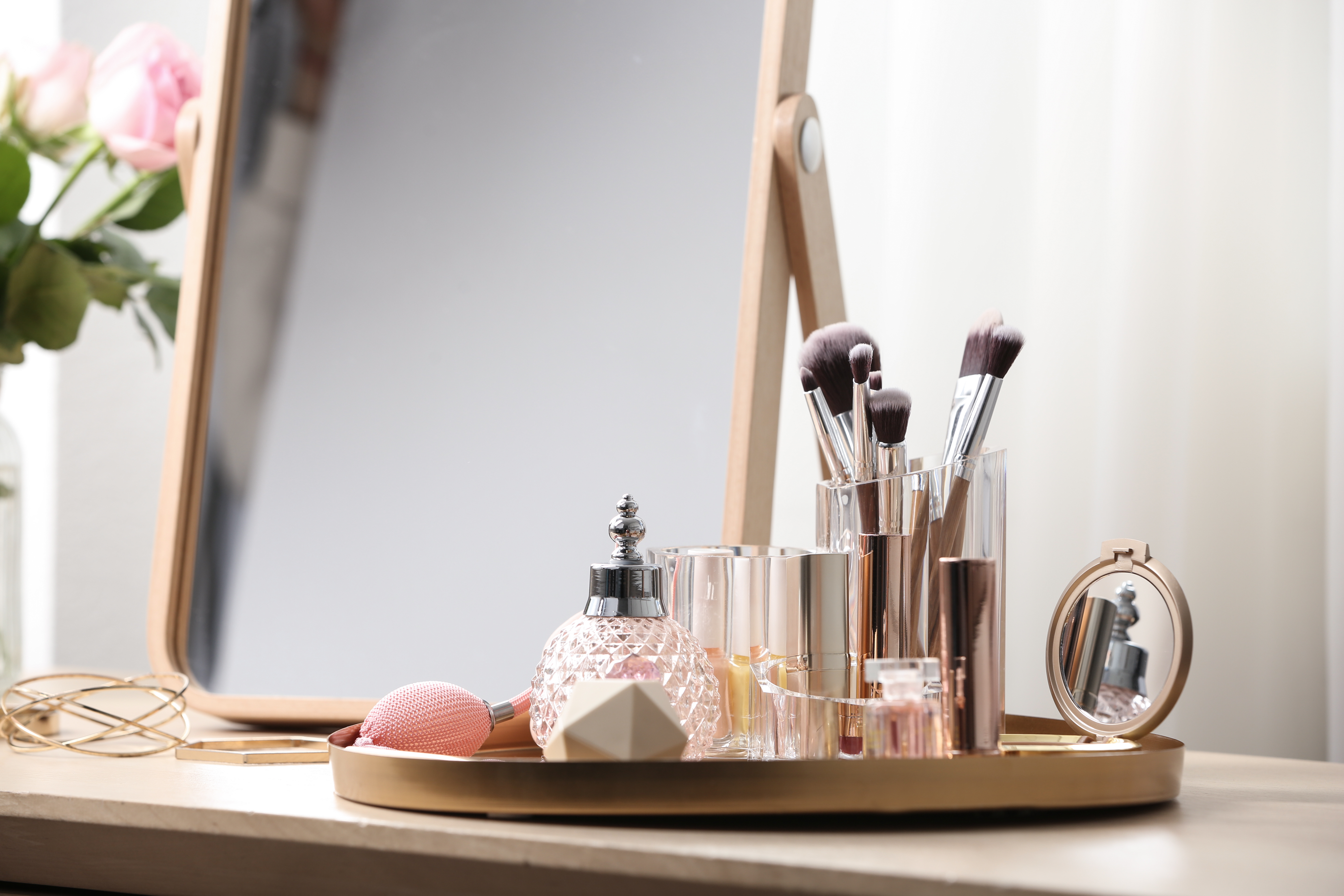 If you are struggling to find a home for everything in your bedroom, then consider using a self-storage unit.  Move your out-of-season clothing into a storage to give you more space in your cupboards, or stow luggage out of the house so you have more storage space under the bed.  A storage unit is yours to use as and when you need it, so you can de-clutter and achieve a calm bedroom space. Shurgard have plenty of affordable self-storage units, find your nearest here.