As we settle into the new year, you might start to think about revamping your interior design. New year – new style right?!  So if you want to re-decorate – you'll need to know what interior design trends are sticking around this year.  Here's the low-down on what's hot for 2022.
1. Shades of Brown
1970's décor is predicted to make a come-back in 2022! This means incorporating earthy colours like terracotta, mustard, burnt umber and chocolate into your main design accents.  Focus on using leather and mid-century furniture styles – which are predominantly made from warm woods, like teak, too.  All this combines together to make the home feel warm and cosy.
2. Bringing Nature in
After many months of lock-downs and reducing social contact – staying in, really is the new 'going out'.  To combat this reduction in external time – many of us have focused on bringing the outside in.  This design trend will stick around in 2022.
Transport yourself to far flung destinations by using trending prints like palm trees and jungle scenes.  Bring as much natural light in as possible by opening up the window space, use sheer curtains and strategic mirrors to reflect the outdoor light around.  Finally – make sure you place plants around the house to bring in natural greens that also double up as air purifiers too.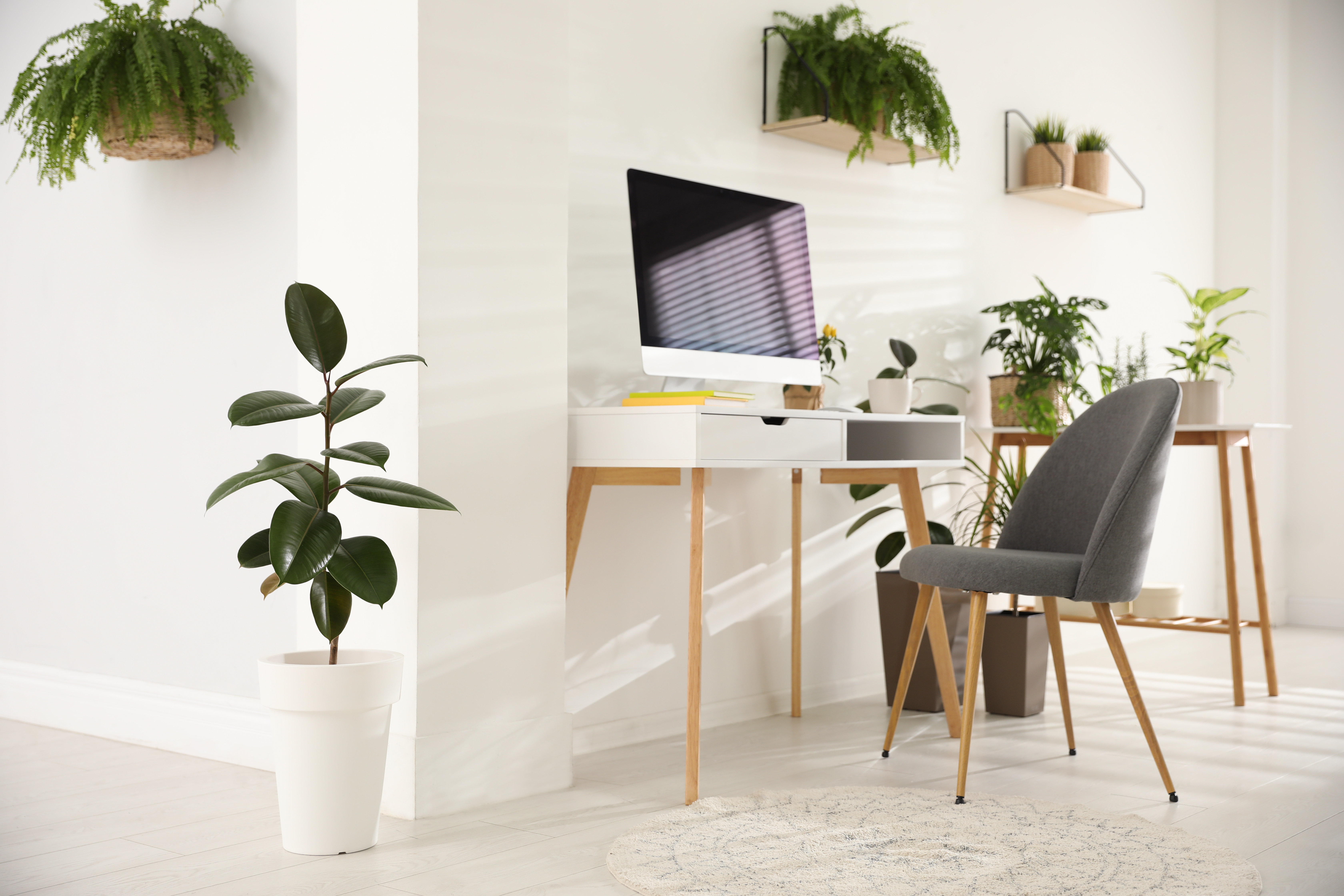 3. Dual-purpose rooms
In a similar vein our homes have had to become dual purpose in these recent years. A work-place, a gym, a school and a relaxing home.  Making flexible living space is now a standard design idea!
Opt for multi-functional furniture like desks which stow away into sideboards to maximise space, or zone-off areas with foldable screens. Up your storage game too so you have space for that home-gym or office.  Self-Storage centres like Shurgard can be a lifesaver when you need to clear the clutter, but don't have space left at home.
4. Curved furniture
Harsh lines are also being replaced with softer edges this year; the emphasis is making the home a place to relax and unwind after the recent hard years. Think curved sofas and wavy wood edged tables!
British Vogue has labelled the trend 'puffy furniture'!
5. Vintage and sustainable accents
Sustainability is a key trend in all areas of modern life, and interior design is no different.  Making our home fabulous should be done in a considerate and responsible way – ensure your materials are ethically sourced/ local, upcycle and use vintage items wherever possible.
If you're feeling inspired by the sustainable trend, check out our recent article on Sustainability: A key Design trend.
6. 'Very-Peri' Pantone's Colour of the Year
Pantone have just announced their 2022 colour of the year is 'Very-Peri': a bold blue-violet hue! Declared a colour of 'joyous attitude and dynamic presence' this strong colour will add impact to your interior design this year.
Look out for statement pieces inspired by this lavender colour as the year progresses – introduce purple-blue cushions or lamps into your living space to be bang on trend!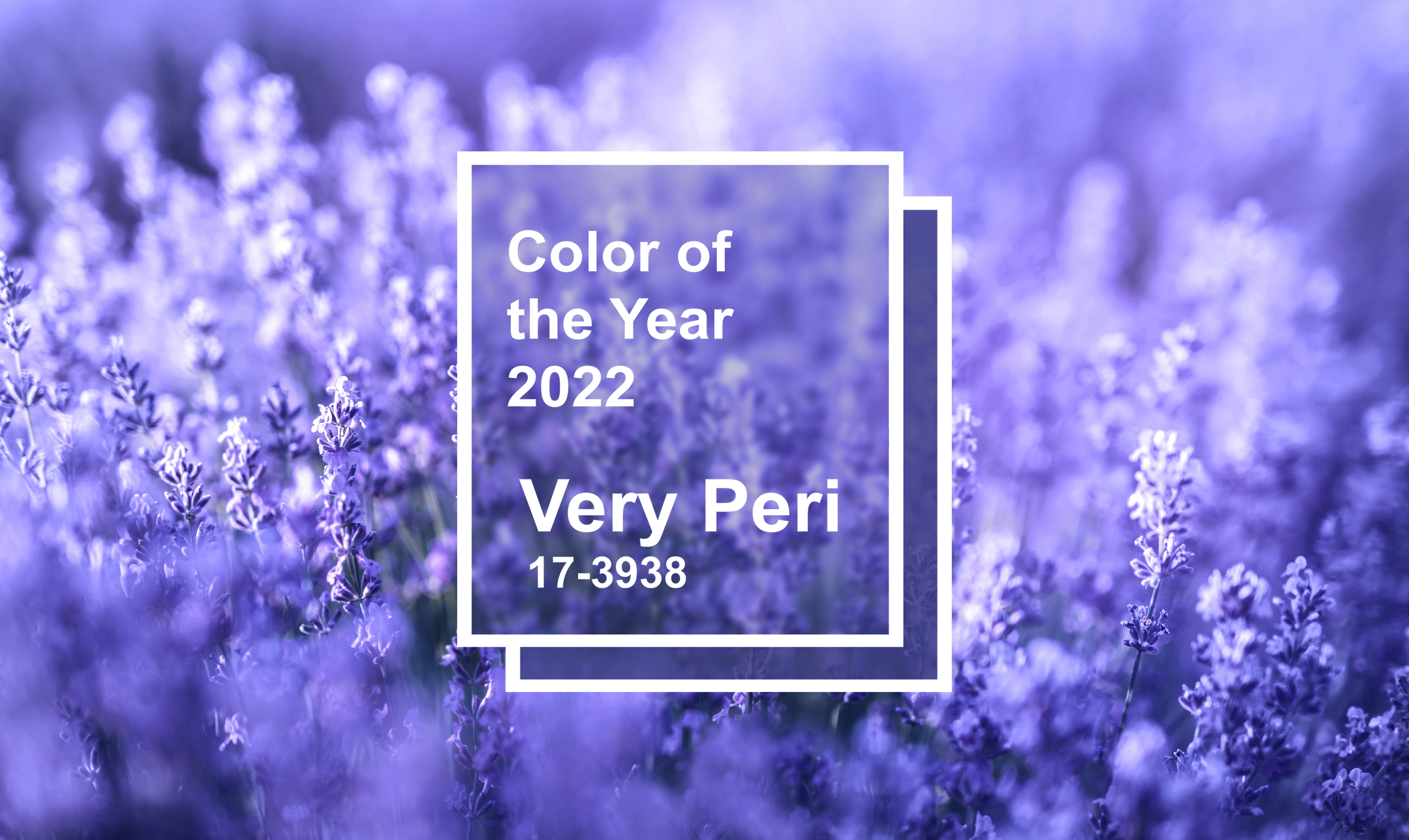 What is your interior design inspiration for 2022? Let us know!