Designing a new kitchen is a big commitment. Financially it is a significant investment, plus there is the time dedicated to picking out the right style and layout.  A new kitchen is likely to be something you need to live with for a while!
If you are trying to decide which colour to commit to, we're here to help!  Here is our round up of the top 5 kitchen colours.
1. White
This neutral is always a good go-to.  A light and bright white kitchen can look super stylish and can be the perfect background for some lovely pops of colour from kitchen appliances, or interesting flooring.
There are several shades of white you can go for.  A clean, pristine white tends to work well for the minimalist and co-ordinates with sleek cabinetry and stainless steel. Warm whites with hints of beige will compliment marble, brickwork and natural wood shelving.
White is the safe investment that will not date; a winning option if you think you may sell your home in the coming years.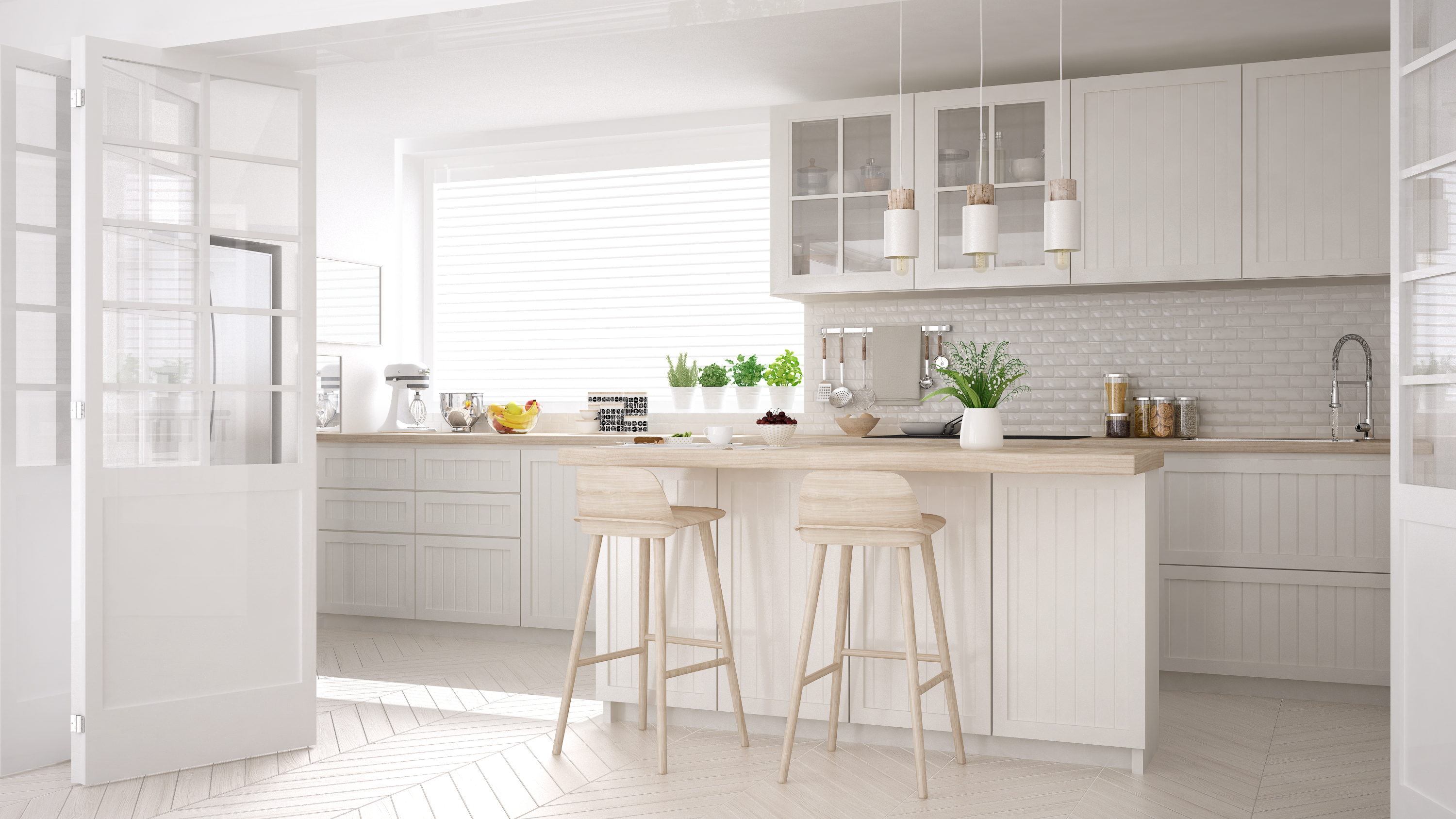 2. Black
The Black kitchen hit the style scene a few years back – and is still a popular choice.  It makes a bold statement and can be executed in many ways – from black accents (think black worktops, cabinets or faucets) to a fully dedicated design.
Charcoal or granite are beautiful kitchen colours which bring a softer edge to a pure black.  There are lots to compliment it too – from jewel toned splashbacks, to white metro tiles giving a fab monochrome vibe.
For smaller spaces – gloss black is a good choice.  It will reflect the light around the room to lift the colour. In general good lighting is a must if you choose black – to banish a gloomy feel and make it modern and sophisticated!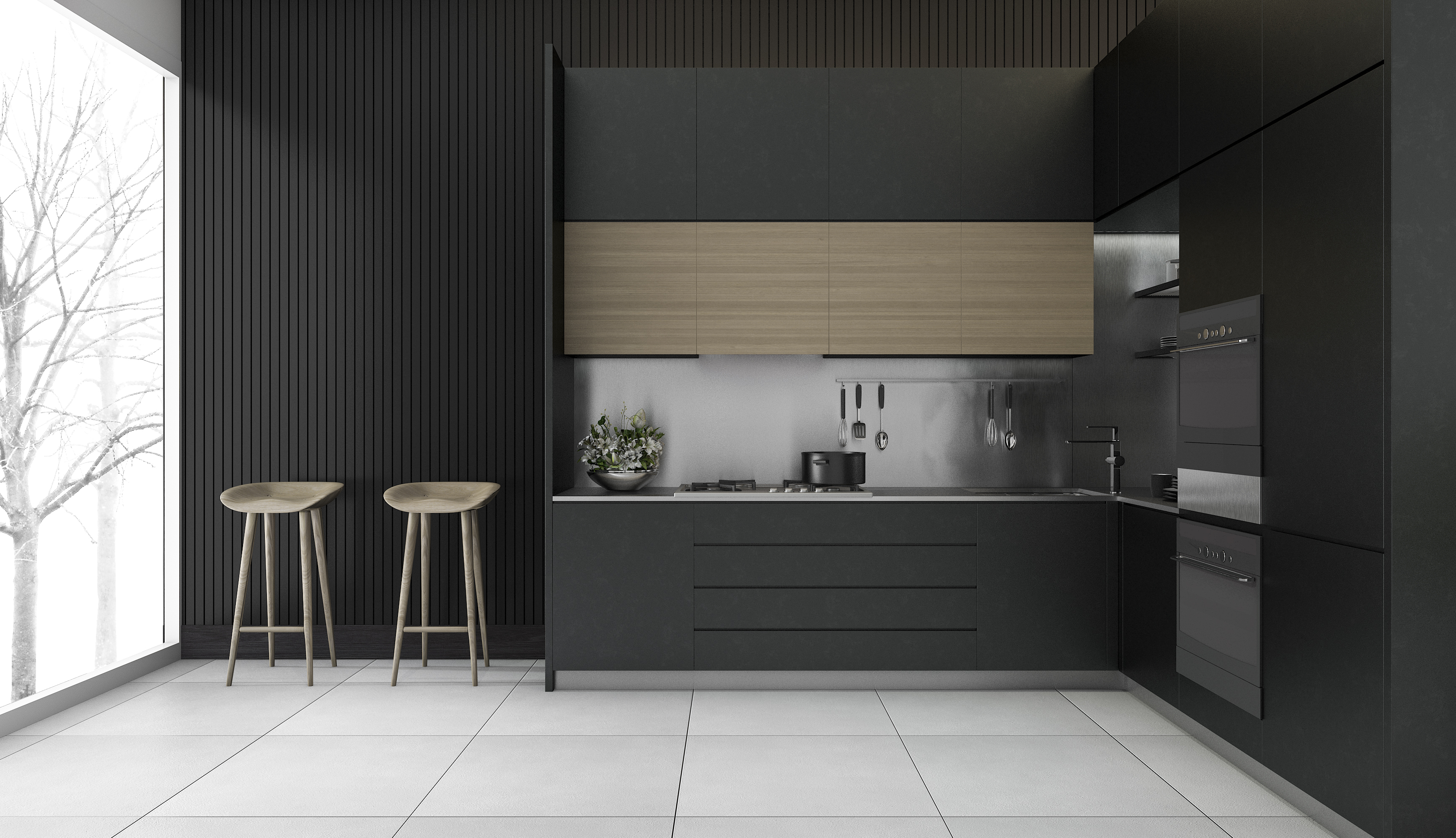 3. Blue
If you are not sure you are ready to commit to full black, blue is a brilliant compromise!
From duck egg to navy – there is a huge blue spectrum which makes it such a versatile choice.  Subtle or dramatic, blue works so well with creamy worktops and appliances – making your kitchen look like something from the pages of a magazine!
Got your heart set on brass or gold handles?  This is definitely the colour for you. Blue will make them pop!
4. Grey
Grey has been the compromise design colour for a long time – so if white is too safe for you, then we recommend a grey kitchen.  Sophisticated and timeless, without giving up on style.
If you think a grey kitchen might look a little flat – try incorporating two tones or patterns.  Mix your base cabinets in darker shades  with lighter grey wall cupboards, or pick a bold grey island as your focal point amongst a light grey kitchen. Perfection!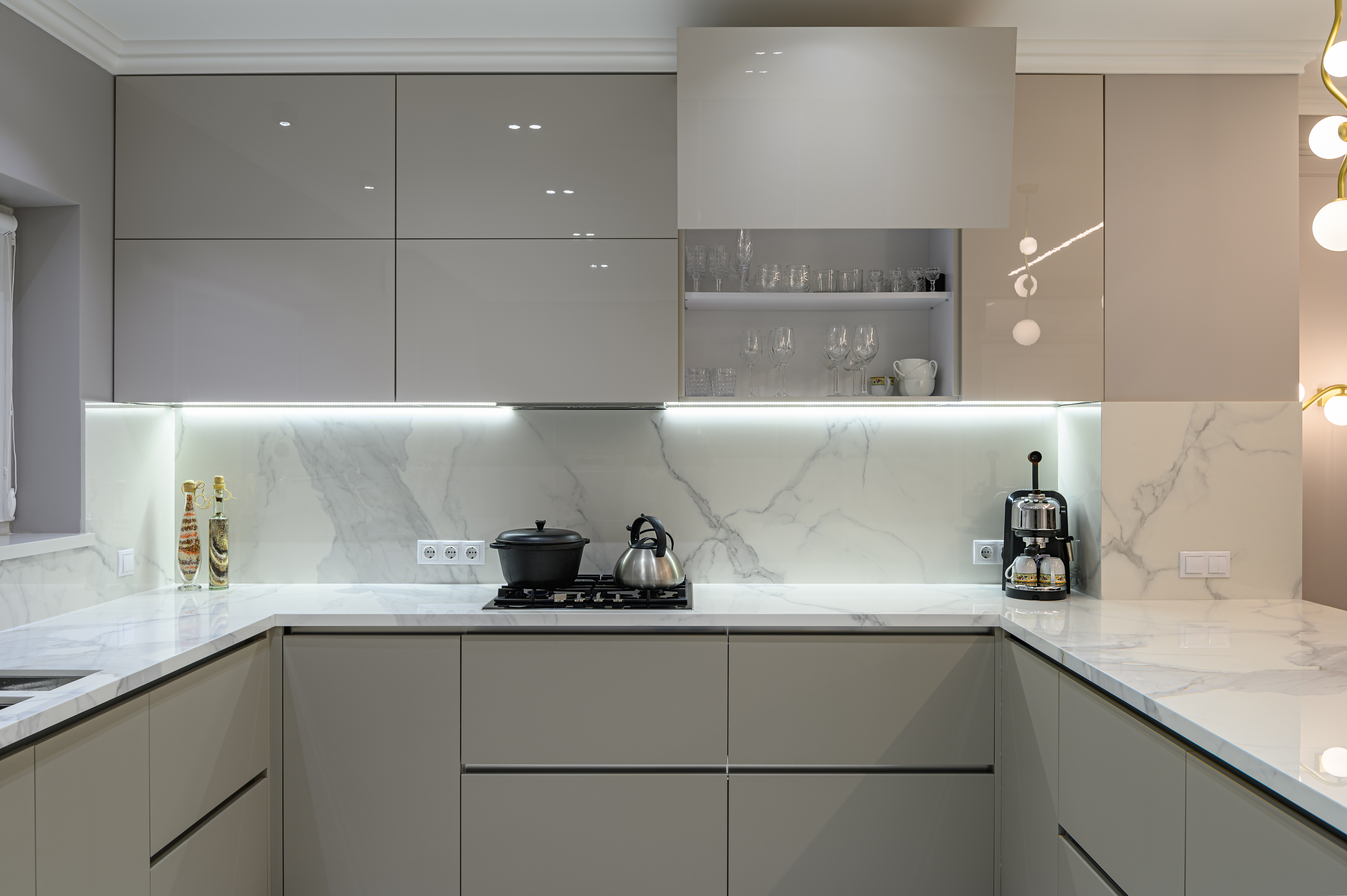 5. Green
Natural shades are making a statement in interior style.  They bring the outside in – invoking nature and grounding us from our hectic lifestyles. The green kitchen will be a welcome haven in a busy home.
If you want to invoke a country cottage feel then go for softer shades like sage and olive.  If you want to go bold, opt for forest greens – a fabulously dramatic and regal choice.
What colour kitchen will you go for?  Let us know your vote in the comments below!