Are you struggling for spare space in your bedroom? Use one of these 5 clever storage hacks to unleash your room's potential.   The result is a super organised bedroom that will be a dream to sleep in.
1. Radiator Covers
Radiators can often be in awkward positions and take up valuable space.  Investing in a radiator cover is a simple trick which will give you additional storage space, as well as giving your room a design uplift.
Radiator covers come in a variety of different sizes and designs, and are available in most DIY stores.  Simply position it over your radiator and you will instantly gain a new shelf (as well as hiding an ugly radiator!)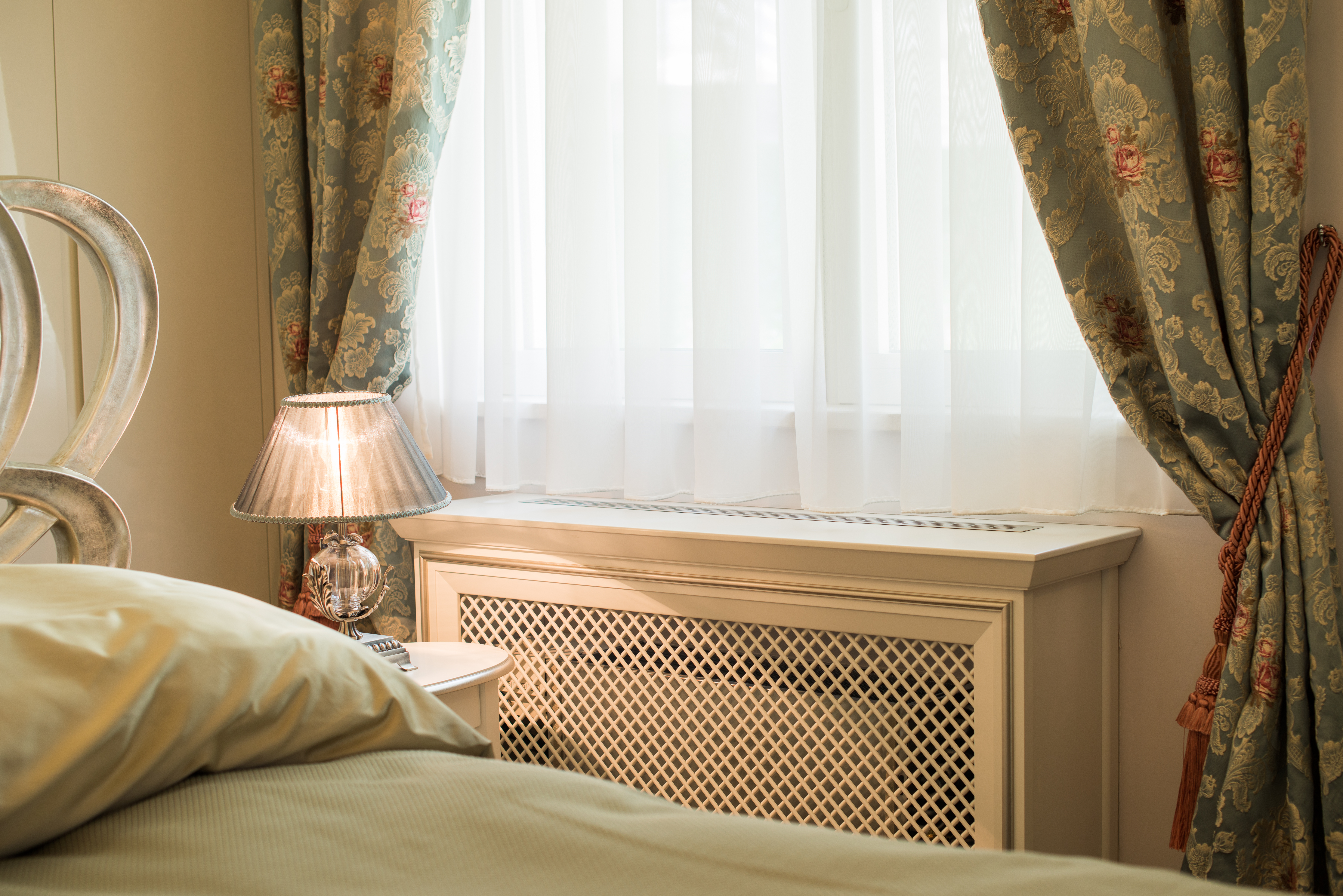 2. Peg it up
Pegs are brilliant for hanging up items – freeing up floor space – and can be used in multiple locations to really optimise the bedroom.
Add pegs to the back of doors, inside of cupboards and in tight corners and alcoves.  Hang up coats, ties, handbags or even shoes – giving everything a specific home is they key to creating an organised storage system.
Top Tip! Google 'space saving hangers' – these will allow you to hang up multiple trousers and skirts on one hanger; a brilliant space saver.
3. Bedside and End of Bed Tables
Bedside tables add a design statement to a bedroom, but they are also fabulous at hiding clutter.  Make sure you pick something that has maximum capacity to store items.
You could opt for attractive storage boxes (like wicker baskets) which you can stack on top of each other.  Or go for a chest of drawers which have multiple places for stowing away items.
Don't just use the bedside space though – the end of the bed is often overlooked and a beautiful chest can look really attractive here.
4. Keep the Floor Clear
Keeping the bedroom floor clear is a clever visual trick to make the room feel more spacious, as well as helping to de-clutter.  To achieve this you need to maximise the use of under-bed and under furniture storage.  Slim storage boxes are perfect for this. Fill them with out-of-season clothes and push them under everything that has space!  Put a label on the front so you can easily locate what you need again too.
5. Multi-Functional Wall Space
If you are good at DIY, or happy to invest in a carpenter, then maximise the wall space around the bed.
This space is often overlooked, but has so much potential! Build in cupboards and shelves for storing and displaying items; you can also create a compact seating space which can double up as a dressing table or work space.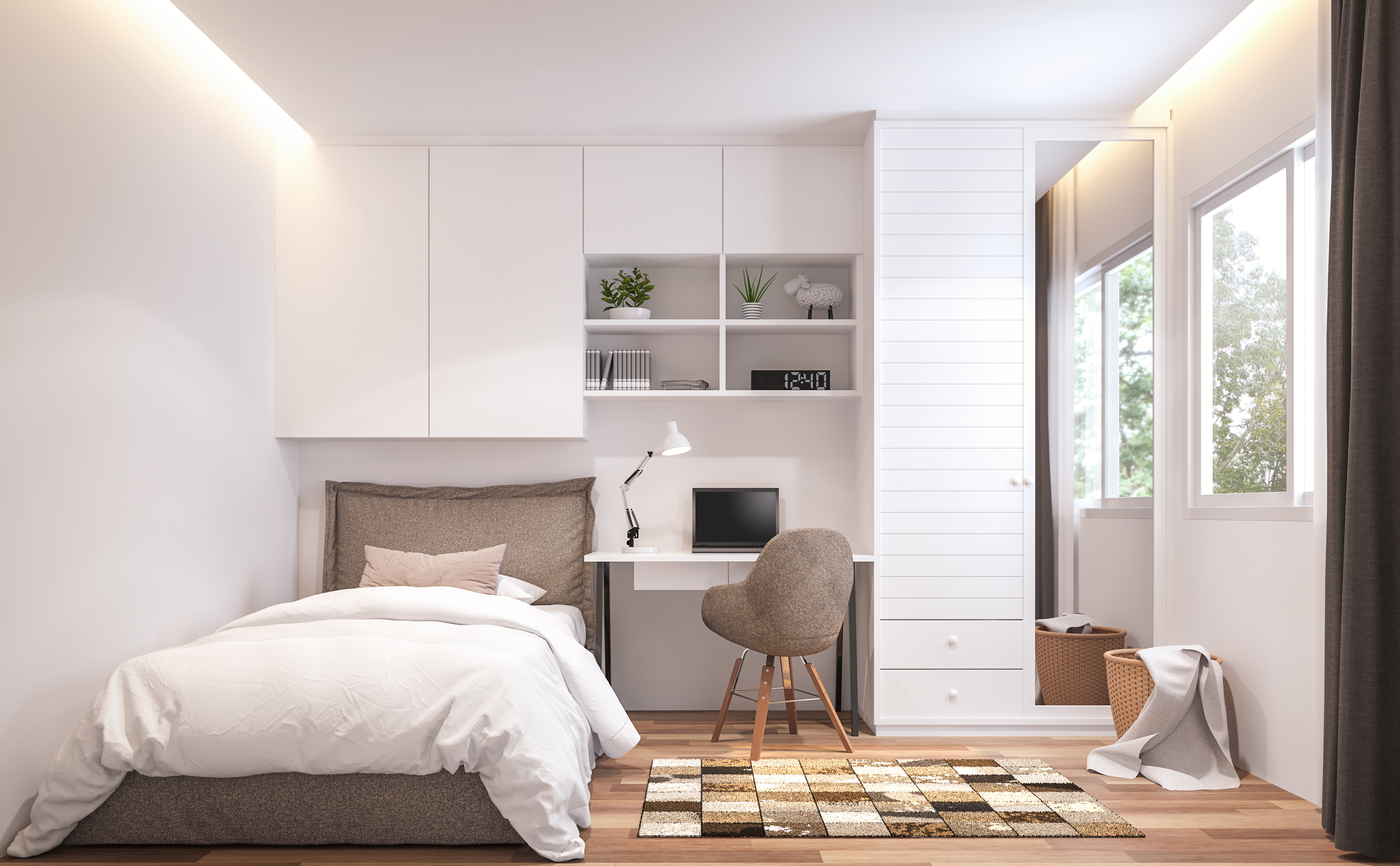 The key advice is to maximise all the space available and use multi-functional pieces to optimise the furniture you use.  If, however, you are still struggling for space, we suggest renting a local storage unit.
Shurgard have a range of storage units available which can store out-of-season clothes, winter duvets, books or gym equipment at affordable prices.  De-cluttering your bedroom will turn it into a calm environment which is the perfect place to sleep.