A mirror is the final compliment to a revamped bathroom.  It brings style and sophistication to the space, as well as reflecting light to make the room feel larger and more airy.  So, what style are you looking for?
Shaped Mirrors
Modern bathroom now include lots of shape and textures, so review your other fixtures and fittings to get inspiration for your mirror choice. Round mirrors work well above a curved, shelf mounted, wash basin; or opt for a hexagonal shape if you have gone for similar patterns in your tiles.
Look at the handles you have too. Can you reflect their design in the shape of your mirror? Square, oval, round and free-from are all options these days!
Double Mirrors
If you have the space, a double wash basin with 2 mirrors above are our bathroom goals! They look super chic – straight out of a luxurious hotel.
If you are doubling up, always go for the same mirror – the perfect symmetry will bring elegance to your space.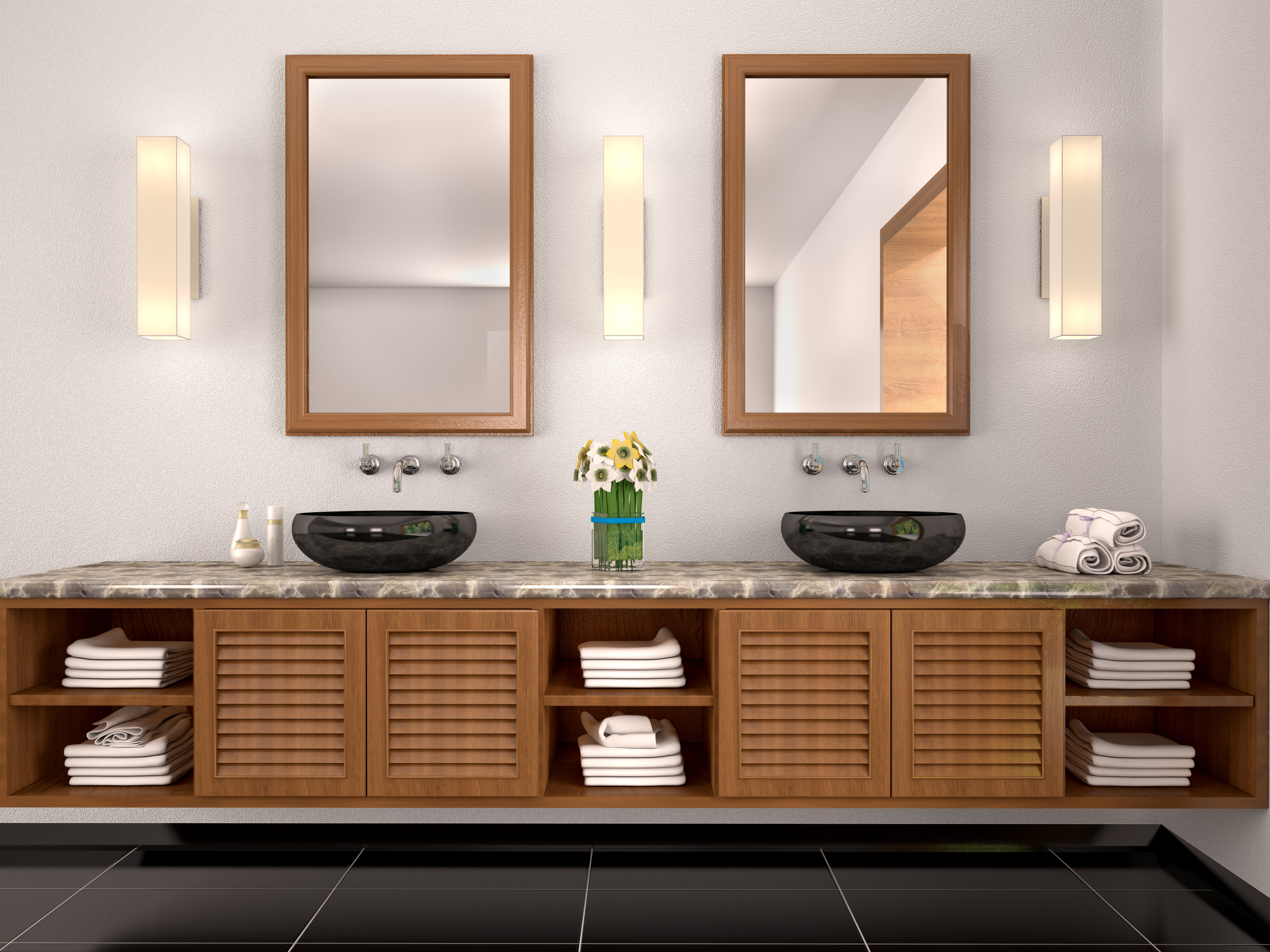 Go Frameless
Frameless mirrors bring simple clean lines to your bathroom – perfect for smaller spaces.  The lack of frame makes the wall appear less cluttered – giving you the illusion of more space.
Statement Mirror
A statement mirror will give your bathroom a real designer edge.
A vintage-inspired piece will often have lots of intricate detailing and a warm wood or metallic tone to soften up a bathroom. Industrial style mirrors will be a bold choice, but add some drama to a simpler design.  Other options include mid-century style, starburst or chunky picture frames.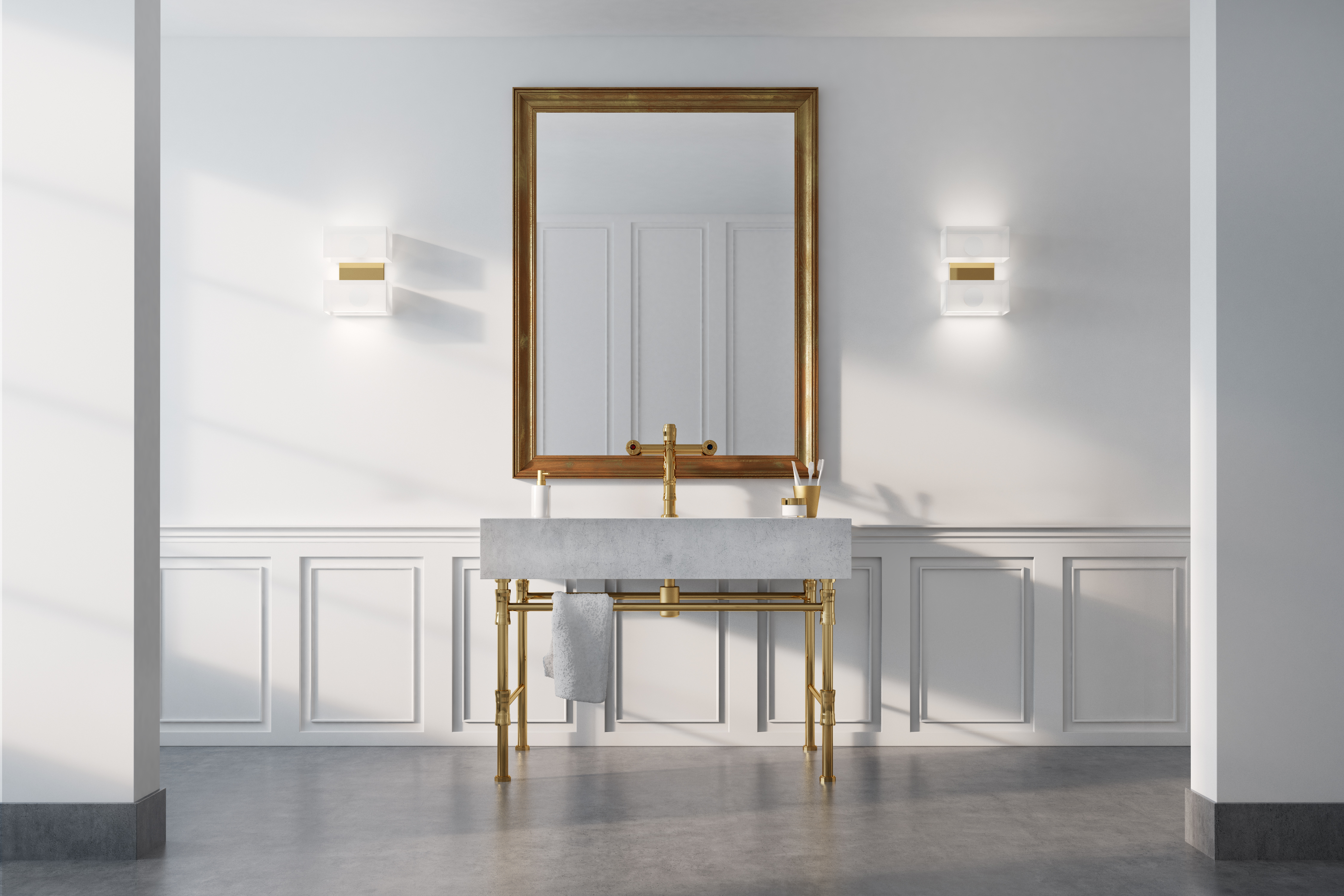 Mirrors with Storage
The bathroom mirror can also be a multi-functional piece. A mirrored cabinet is the usual go-to, but other options include mirrors with shelves or tall, floor to ceiling, mirror units which can fit all your bathroom items inside.
Light-Up Mirrors
Illuminated LED mirrors look stylish and also provide the targeted light you need for shaving or applying make-up. They come in a variety of colours, shapes and sizes but you will need to have the necessary wiring installed behind the fixture.
If you can't back-fit the electrics there are battery operated options available too!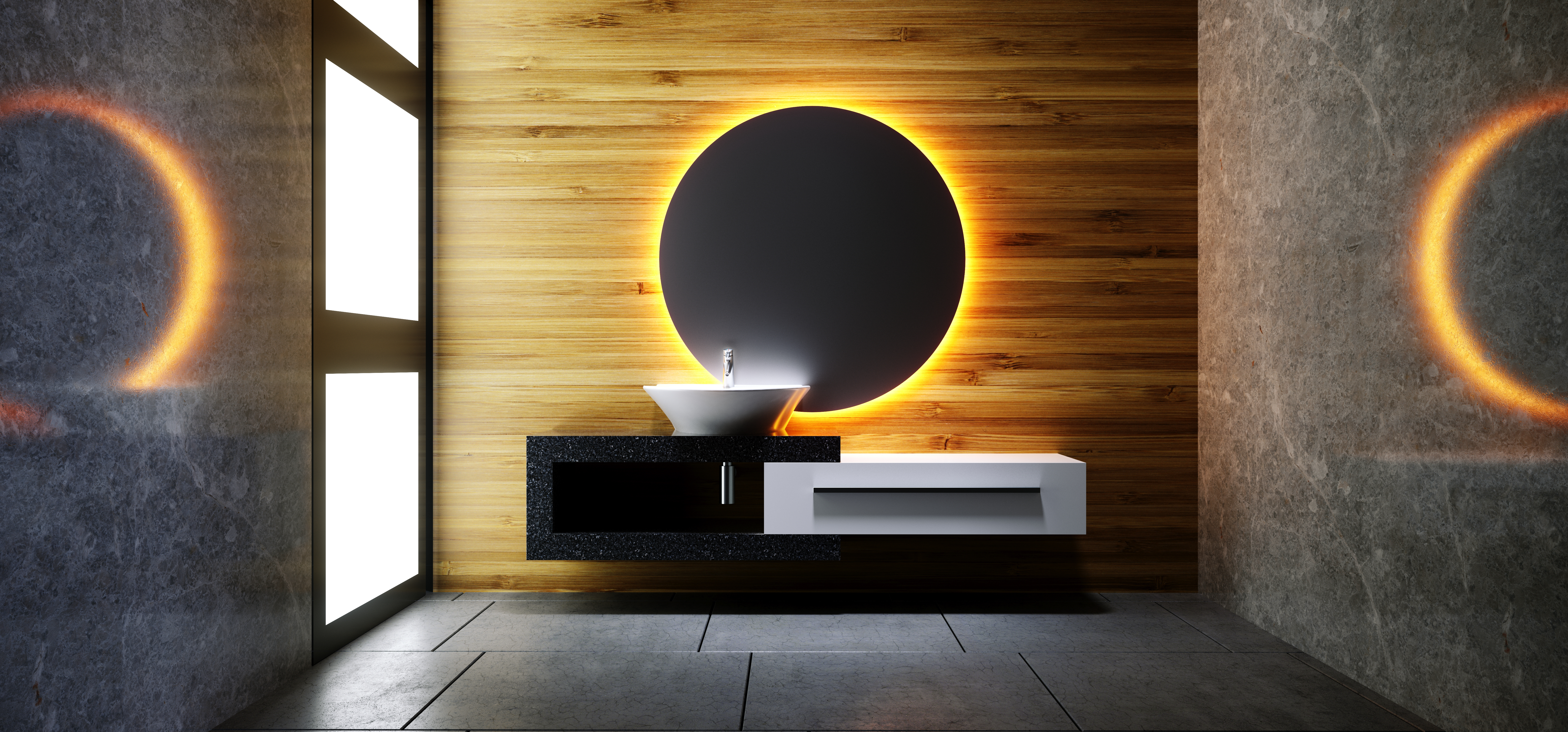 Smart Mirrors
Mirrors can be so much more than a mirror these days!  Why not invest in a smart mirror?
Smart mirrors can be paired with Google or Alexa to being some music to your morning routine, they can show the time and latest travel news so you will always be on time – or they can even be a mirror and TV in one!
Which mirror will you go for? Let us know in the comments below!