Are you still looking for the final finishing touch to upgrade your Christmas tree?
Look no further – here are 5 simple and stylish ideas to elevate your festive Fir this year.
1. Dried Citrus Fruit
Dried Citrus fruit look, and smell, amazing.  You can buy dehydrated oranges and lemons from many shops, or you can make your own.
To do this, thinly slice your fruit, place on a wire rack and heat them in the oven until dried.  Tie some ribbon around them and hang them up as plastic-free, fragrant ornaments.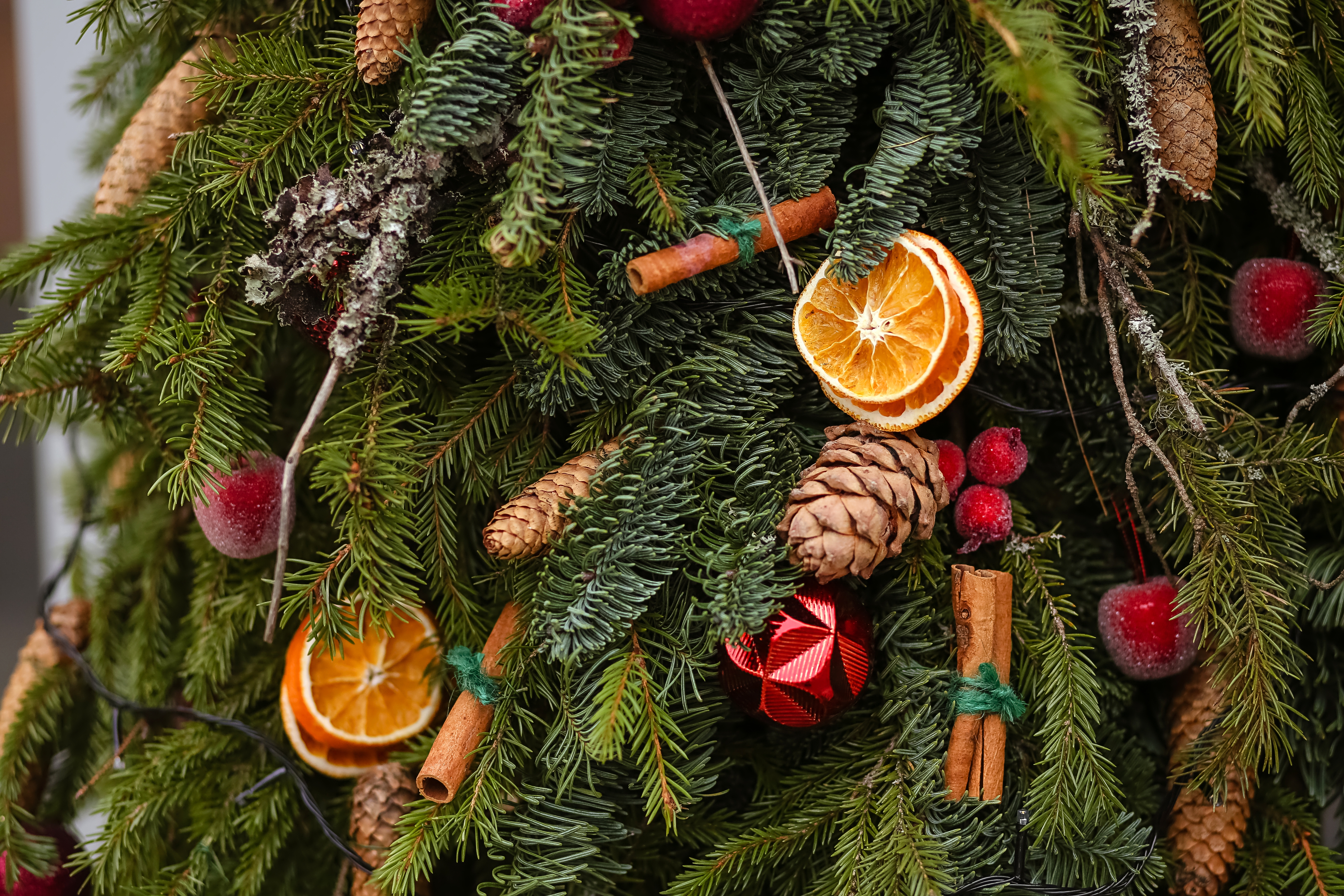 2. Photo Decorations
Add a personal touch to your Xmas tree with family photographs pegged to the branches.
Use current photos, print off old photos that celebrate past family events, or add loved ones that are no longer with you. You can create a polaroid, or stick photos to festive paper or card to make the perfect frame.
3. Ribbons or feathers
Tie ribbons or feathers to your branches to add softness – as well as filling in any gaps on your tree.
These can be festive colours, muted and calm, or modern and colourful – whatever works with your overall theme. Think about texture too for your ribbons; if you want something luxurious go for velvet, or shiny metallic.
4.  Flowers
Flowers don't often make it to the tree, but they are a lovely addition to make.  You can stick traditional with red Xmas flowers like poinsettias, or add your own twist with bold bright artificial flowers, or elevate it with silver/gold.

5. Unusual ornaments
Bring your own style statement to the tree by adding unusual Christmas Tree decorations.
There are so many options beyond the traditional bauble these days, so there will be something to suit you! We've seen flamingos, Costa Coffee Cups, replica vegan sausage rolls and ketchup bottles – to name but a few! These add a surprising and fun twist to your tree – making it really unique.
If you can't find the exact thing you are looking for – you an always make your own.  Salt dough is easy and cheap to make, so you can craft your own design!
What will you hang on your Christmas Tree this year?