Are you looking for new ways to wrap your gifts this year? Maybe you want something unique, or a more ethical approach.  We've got you (and your gifts!) covered. These are some really cute ideas to try:
 Faux Xmas Trees
Start with Kraft brown wrapping paper and then add your very own 3D Christmas tree by sticking a sprig of evergreen onto your wrapped gift. You could even top it off with a star.  Other seasonal foliage works here too – holly leaves, or even a fir cone which is sprayed snow white.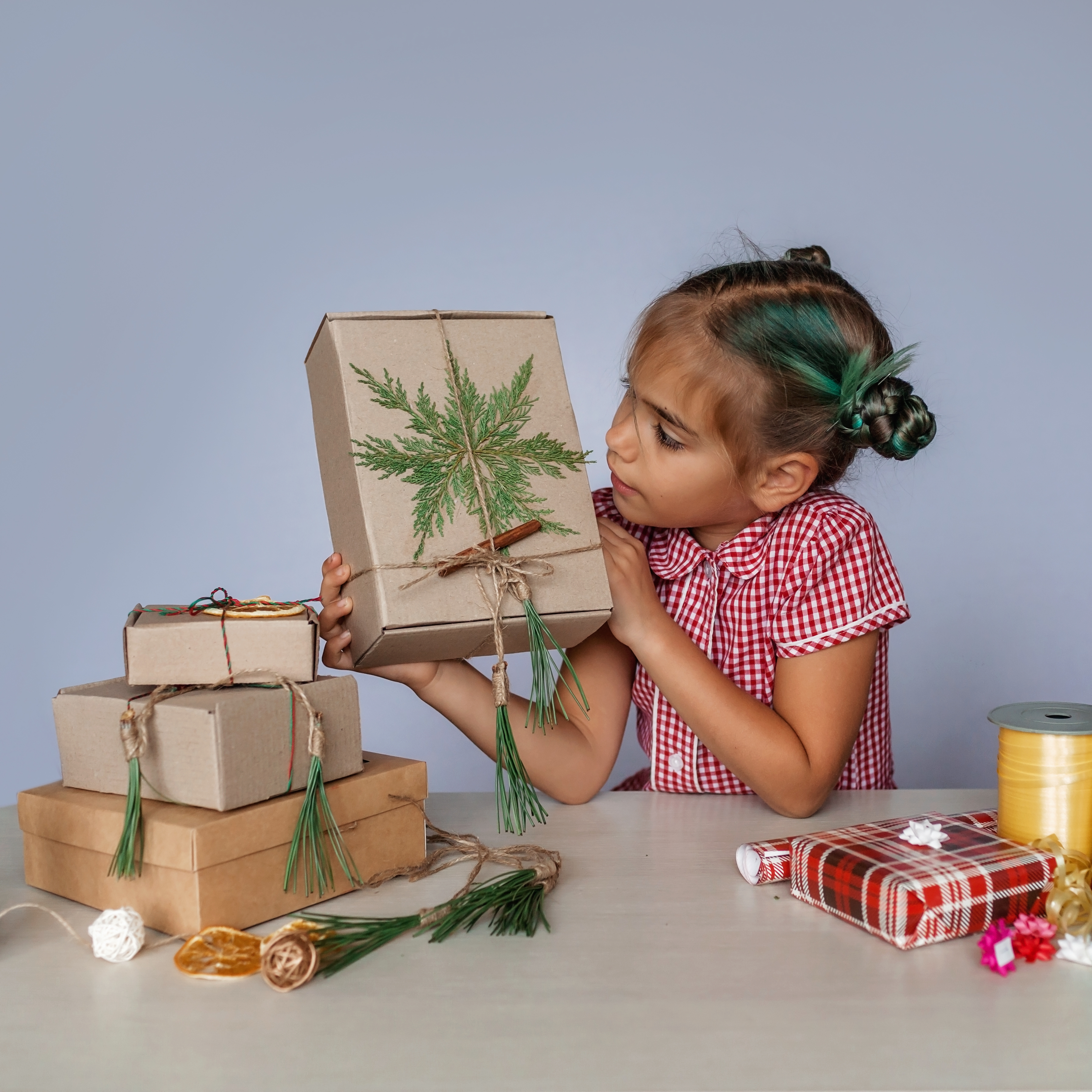 Mini Wreaths
Don't just stop at a sprig, and create your own mini wreath to adorn your gifts!  You can use leaves or twigs, or even wrap some herbs around a ring of cardboard to make a fragrant addition to your present.  Use red pom poms as berries or go for dried fruit to bring some colour to your wrapping.
Jingle Bells
Add some sound to your Xmas gifts by using mini baubles or bells to tie up your gifts.  Simply thread some festive string through the holes and tie the mini bells to your present. Jingle all the way!
No tape, no problem
Ditch the tape and secure your gift in a different way.  You have so many options here – you can fold your wrapping paper to make a pocket to slip your gift inside (there are so many tutorial on youtube for this) or use gift bags / brown paper bags to place your present inside.  Tie it up with festive string, or simply secure it with a peg for rustic chic!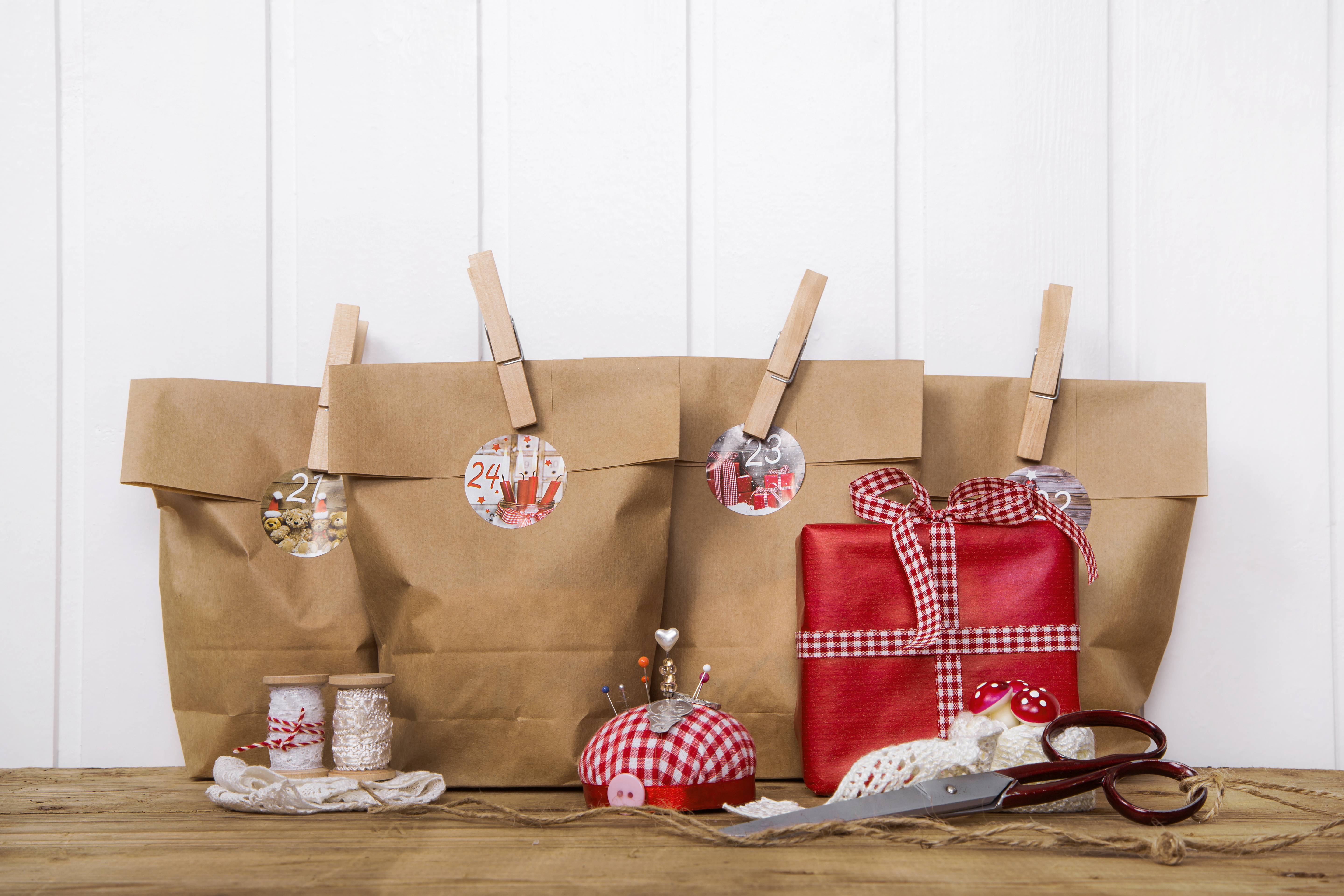 Gift Tags
You can re-use old Xmas cards to create this year's gift tags!  Cut out different shapes from the front of the card, punch a hole in the corner and thread red, green or white wool through.  These make the perfect upcycled gift tags for presents.
Festive Stamps
If you are using plain paper, or simple brown wrapping paper you can bring festive cheer with stamps.  These could be store bought stamps, or a potato can be just as effective.  Cut your Xmas shape into a halved potato and brush it with paint to stamp any design you wish onto paper.
Sweet Wrapping
A sweet touch to add is real candy!  You can tie on chocolate Christmas tree decorations to your presents, or wrap on some candy canes to add a lovely festive twist.
Pillow Case Presents
You don't even have to use paper to wrap your presents! Fabric will add a unique twist to your gifts, and an old pillow case is a perfect solution.  You can spruce the pillow case up with stamps or paint, or simply use ribbons or festive twine to make it look pretty.
How do you wrap your Xmas gifts. Share your unique festive ideas in the comments below!