Kids toys get everywhere. You tidy up. Out they come again. And again. To get on top of the toy mountain you need an easy and practical solution. Bonus if it looks stylish too.
Need some inspiration? Here are 8 great toy storage ideas!
1. The IKEA Kallax
The IKEA Kallax is a firm favourite. It looks super stylish and makes a useful addition to any room. The main benefit are all the cubby holes – which you can fill up with baskets of 'stuff'. Everything gets tucked away and kept out of sight. The top of the unit can also store – or display – items too.
The Kallax comes in different sizes and colours; plus you can use it vertically or horizontally. This nifty unit is the perfect find for tailored storage and style.
2. Giant Lego Storage Blocks
Great storage can also looks like a toy! Fill up your big bricks with those tiny little bricks and you'll minimise the chance of ever stepping on a little piece of Lego again (ouch!).
These storage brick are fully flexible. Separate them or stack them. Tuck them away under a sofa, or leave it out as a conversation piece.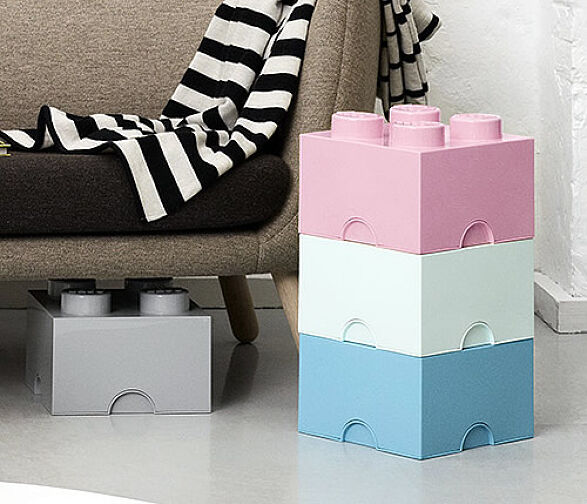 3. Storage Bags
Storage bags are a life-saver, especially when you need to do a quick tidy up. Pick a style that works with your colour theme and the toys can be easily placed (/thrown!) inside.
These rabbit ones are just too cute!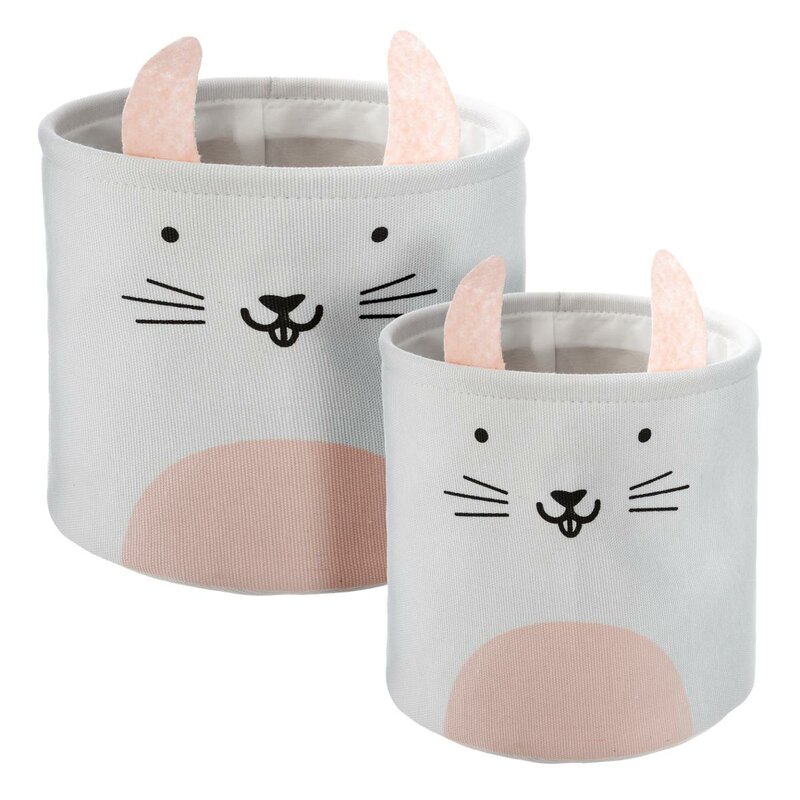 4. Storage Globes
These storage globes are really neat. Screw them near a desk and they can be filled with craft items or small toys – all within easy reach.
Using transparent storage is a brilliant tip. Finding exactly what you need is a doddle.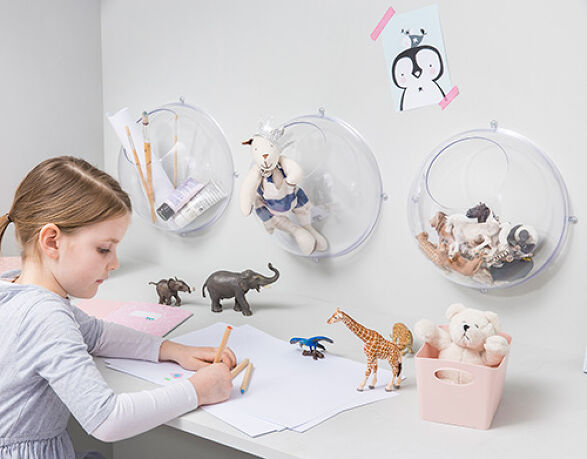 5. Stackable storage boxes
These super soft grey storage boxes add sophistication to the room, plus they can easily hide away teddies, books or other toys! Stack them, rearrange them or slip them under the bed. They are so versatile.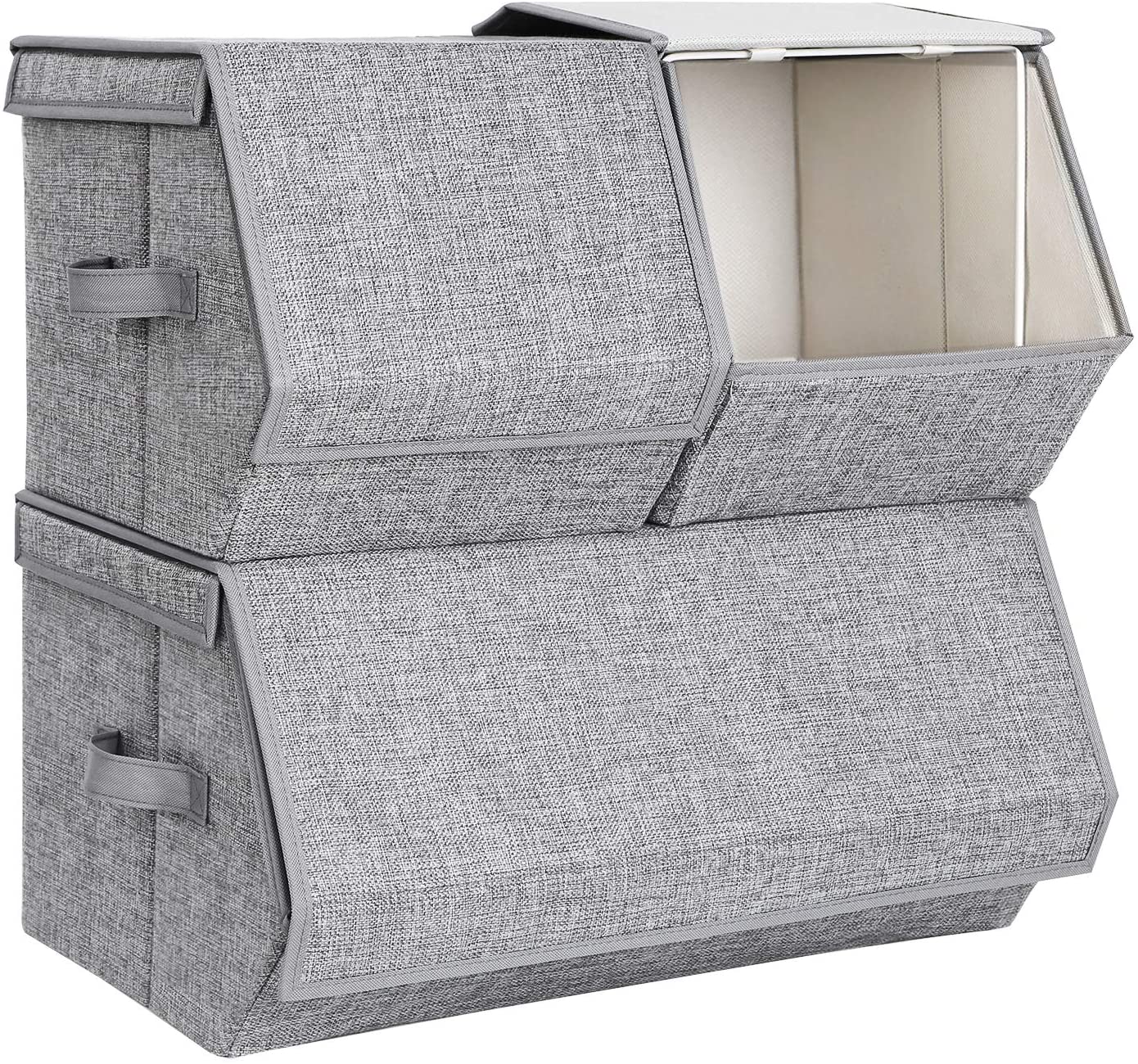 6. Storage playmat
Storage playmats are perfect for toys and games that have lots of tiny pieces. Undo the bag and use it as a mat – hours of fun.
The clever trick? When you are ready to go, pull the strings together and all the toys will be neatly pulled up into the bag. Simple. Play and go!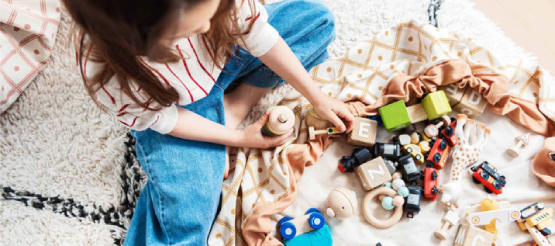 7. Open Storage bins
This little piece of furniture will look really cool in your kid's room! The open bins will encourage independent play…and it might just remind your child to place everything back again afterwards!
The shelves add extra storage space, so there are plenty of options with this one.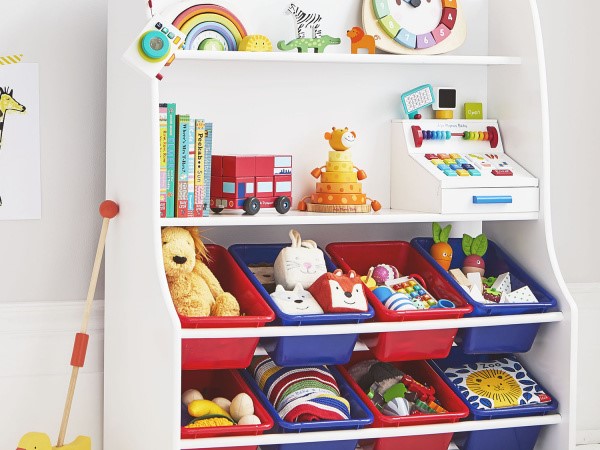 8. Stuffed bean bag chair
You get 2 for the price of 1 with this storage option – so is perfect if you have limited space. Fill the bean bag with all their soft toys, then you can use it as a chair. Tidy and comfy.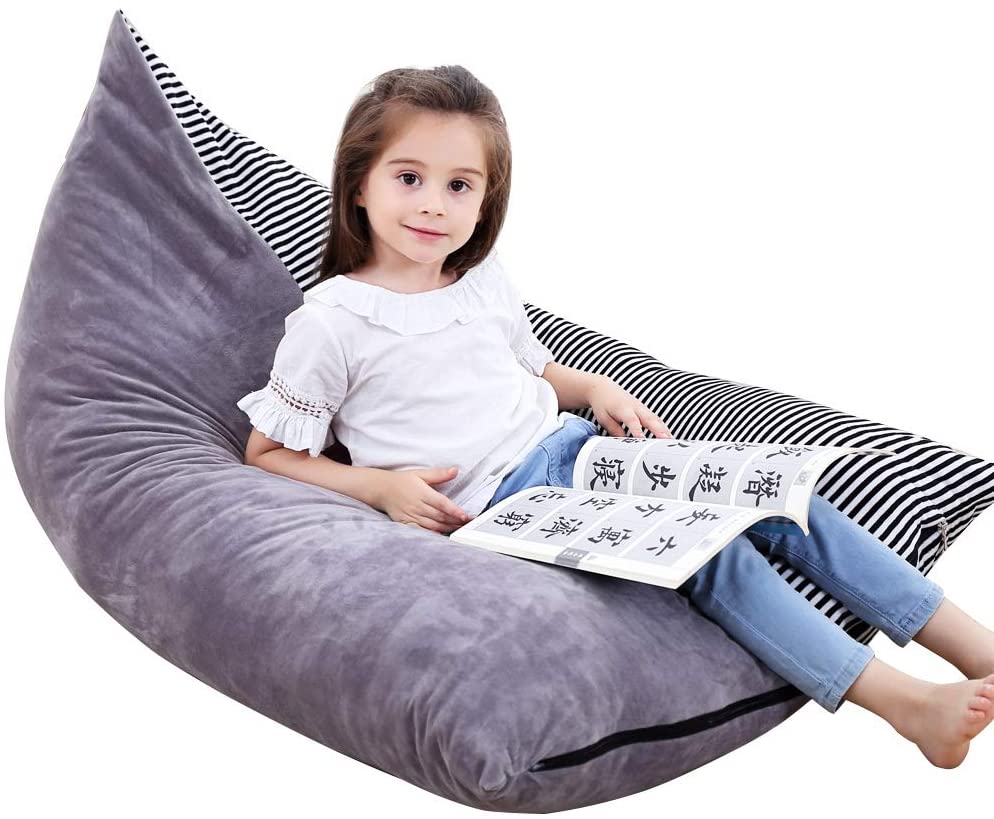 If you need more storage tips, take a look at our blog post on how to organise a kid's room.
Are the toys still taking over even with these neat storage ideas? Consider a storage facility to get additional space away from home. Seasonal items like outdoor toys can be hidden in a storage unit for the winter, giving you more room to play indoors during colder months. Shurgard have great cost-efficient storage units available.
What are you favourite storage ideas for kid's toys? Let us know in the comments below.