So, you think you have a good eye for vintage clothing and accessories? Perhaps, after many years devoted to your own collection – honing your eye for a bargain – you realise you prefer hunting down vintage and antiques more than your actual job. Well… why not try and make a living out of your hobby? Seriously! You'll have to get used to early mornings, become a photographer, get to grips with social media marketing and, most importantly of all, genuinely have a passion for what you're doing. But the rewards are so worth it!
Keep your eyes peeled
The casual collector scours eBay and Etsy and probably frequents vintage sales, charity shops and carboots. But the serious stock sourcer needs to think bigger. You can find big lots on eBay if you look, but it's being first through the door at sales of all kinds that reaps the rewards. Pro sellers are the ones lining up at opening time, sweeping through and leaving before the hobbyists have even got out of bed! You can even try going to proper vintage clothing auction houses like Kerry Taylor to battle it out with other dealers, hitting foreign flea markets or making friends with local house clearance companies.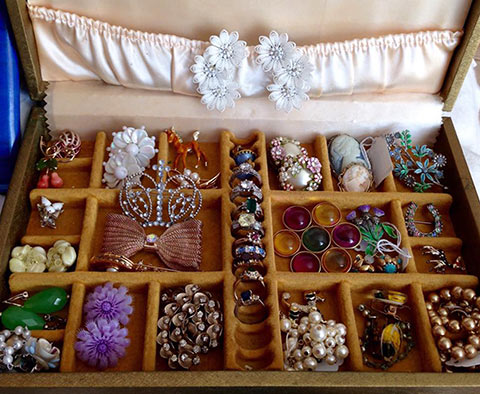 Promoting your collection
When you've acquired some stock, what then? Selling online is an art all in itself. Taking decent photos is key. A decent camera (or phone), a plain backdrop (or bedsheet!) and a cheap mini tripod are good to have. It's definitely fair to say that the better your photos are, the more you are likely to sell, and potentially command higher prices.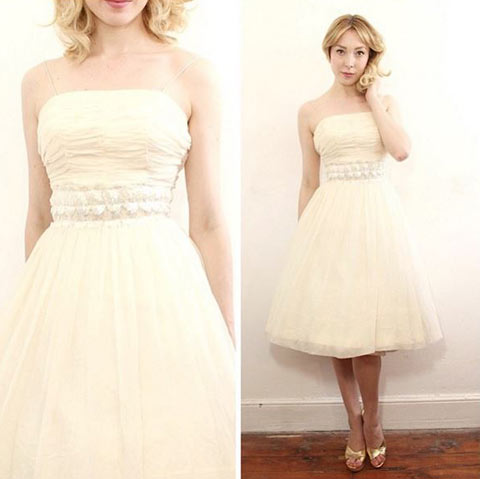 For clothing, you can model the pieces yourself (check out Butchwax Vintage, who has mastered pinning larger pieces on herself) or use other models (see Atypical Girl who does both), or get an adjustable mannequin (like Advantage in Vintage).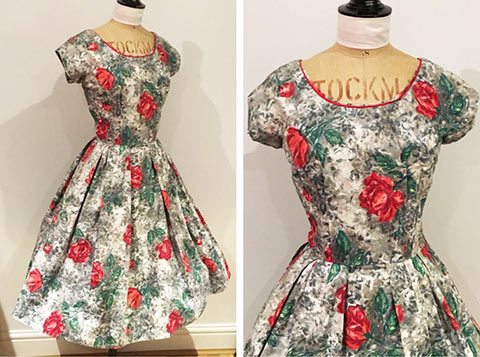 Making sure everything is ironed/steamed (the latter is so much quicker) is crucial! With jewellery, an uncluttered background is good. You don't need to invest in expensive light boxes, you can DIY these things with a bit of effort! Whatever you are selling, you need to go over each piece with a fine-toothed comb to make note of any flaws. Fix, sew and clean anything you can yourself!
Social media is key
Mastering social media is the next step to selling world domination! Have an Instagram, Facebook and Twitter account so that whatever your customers' preferred platform, they can follow you. Even if you aren't a big user of all three, you can use many great automation tools to take the hard work out. Check out IFTTT, Buffer and Schedugram, and if you're not a natural social media addict, spend half an hour a day and schedule your updates, then you won't have to be a slave to it the rest of the time.
Making space
Finally, in order to stop your new job and supersized collection taking over your life, especially if you wear vintage yourself, consider hiring some external storage. Even if you have space at home, it can be useful to keep your work separate and your spare room, you know, spare. Better than sticking your precious things in a damp loft or an unsecured outhouse, professional storage places like Shurgard are completely safe, with PIN entry & 24-hour CCTV coverage. Plus, they offer the flexibility to store things for the short or long term, perfect for when you're just starting out as a vintage seller and you're still working out which sales methods or events are going to be the best for you.
Good luck!
Diary of a Vintage Girl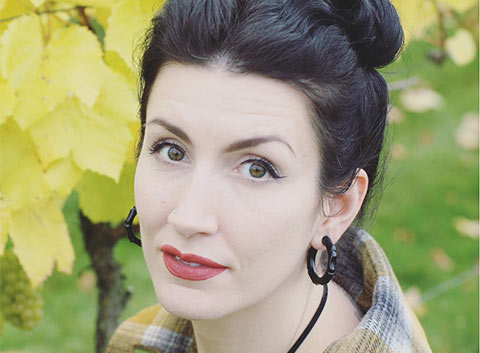 Fleur has been wearing vintage for almost 10 years and writing about it online (and occasionally in print) since 2008. She lives in London where dressing however you like is the norm, but space comes at a premium, so being well-versed in selling and storing treasures is an essential of life. Check out Diary of a Vintage Girl for more.