Most of the home projects I dream up are based around storage solutions. Fellow London renters can probably empathise in the struggle to stay clever with your storage when space is a novelty rather than a given.
Ever since moving into our flat our hallway has been very bare. It's the last room to really have any attention and besides the built in hallway cupboard it isn't a particularly useful space either!
I wanted to add a little hallway corner table to not only bring the space to life but also to give us somewhere to store the post we've just picked up from our letterbox and to dump our keys as we walk in. Both of these items currently get deposited into a heap on our dining table or fill up the kitchen sides… not ideal!
My main aim was to repurpose another storage item that many might already have in their home and for me it was these balsa wood box folders that you can pick up from Ikea for barely anything or order them online if you don't already have some in your office.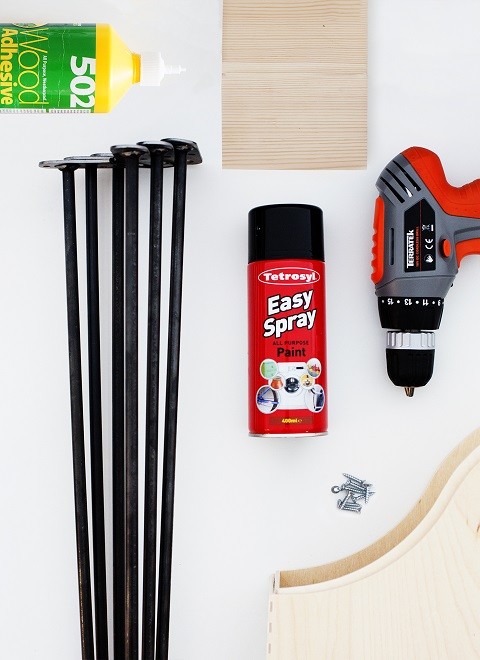 Materials:
Black spray paint
Pencil
Wood off cut, at least 1.5 cm think & large enough to hold all three legs but not larger the underneath of the box file
Screws to fit your wood thickness
Drill and correct drill bit for screws
Instructions:
1. Start by spray painting the hairpin legs with two light coats, leaving each one to dry in between. Don't forget to lay newspaper or bin liners down to protect the surface underneath and do this in a well ventilated area.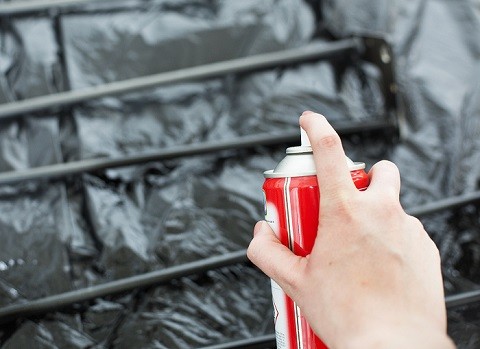 2. Next place your block of wood on one of the larger sides of your box file to get an idea of positioning. Then stand the legs as you would like them so you can see how to get them roughly even. Draw around the bottom sections of the legs with a pencil.
3. Now detach the wood off cut with your markings from the box file. Using the correct drill bit, take it in turns to line up each leg and drill screws into the given holes. Repeat until you have all three legs attached.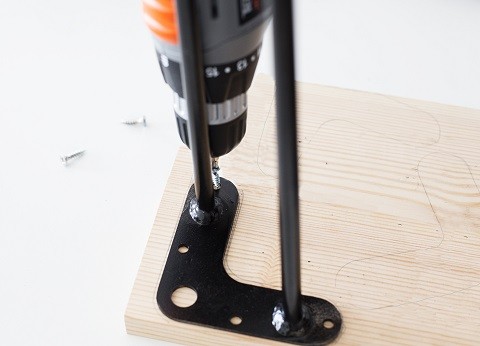 4. Turn the whole thing over and check that the legs stand unaided and securely. Now cover the top of the wood off cut in a thin layer of wood glue and position the box file on top. When you're happy with the positioning push down and leave a stack of books or something heavy on top while it dries.
The glue should take only an hour or so to dry and then you're ready to put your storage table to good use! I love the way it fits perfectly in the corner of a room, neat and compact. Tuck those unsightly items away in the storage compartment underneath rather than dumping them on the living space.
For bulkier items that won't fit in your hallway, or any room at home, store these safely away with Shurgard self-storage. Easy to access and secure, it's also the perfect solution for bulky seasonal items like deck chairs and your winter skis.