Advent calendars are a lovely tradition – building excitement by the day as we get closer to Christmas. There are so many options on the market right now, from pictures or chocolates – to beauty products which are uncovered each day.  We love home made advent calendars as they can be personalised and waste is minimised as many can be re-used year after year.
Thinking of a home made Advent Calendar this year? We are here to inspire you!
1. Envelope Treats
This one requires very little 'stuff', aside from 24 (or 25 if you prefer) envelopes and some thought!
Think of treats that your intended recipient would like – that could be a compliment, to a pledge to give a foot rub, or an IOU for a drink in the pub. Write each one on a piece of paper and place it inside each envelope.
Remember to number each one and peg it to a piece of string that you can attach to the wall, fireplace or bookcase.  The envelope can be opened each day as a nice little treat in the countdown to Christmas.
2. Wooden Gift Houses
These ones double up as decor and an advent calendar that can last for years to come.  Wooden calendars can be found in most craft stores or some supermarkets – and come in all shapes and sizes. Our favourites are the wooden houses which are fitted with lights to bring an extra special touch.
There is a drawer for each day, which can be filled with a special treat.  Great options here are chocolates, charms which can be added each day to a bracelet, miniature spirits, travel size beauty products, coins or little toys.  The options are endless (as long as they fit).  Each year you can try something new!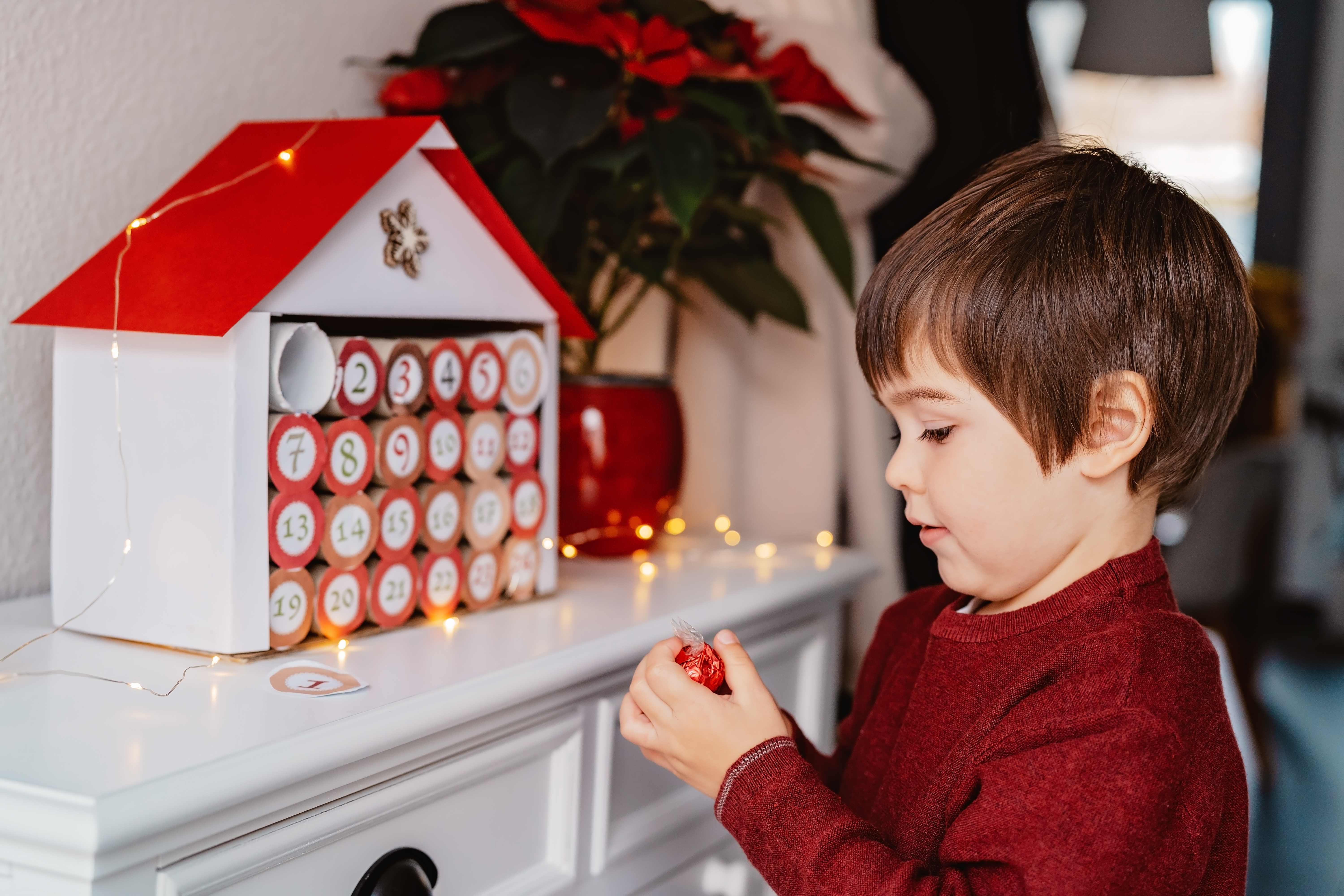 3. Edible Calendars
Who can resist an edible countdown? This one is a yummy twist on the traditional door opening!
You can bake your treat into a number, for example, you could cut out 1-25 into gingerbread.  Alternatively ice it onto a cookie or cake, or if you have enough birthday candle numbers left over, you can stick numbers into your baked treat instead.
Eat each number as the days past!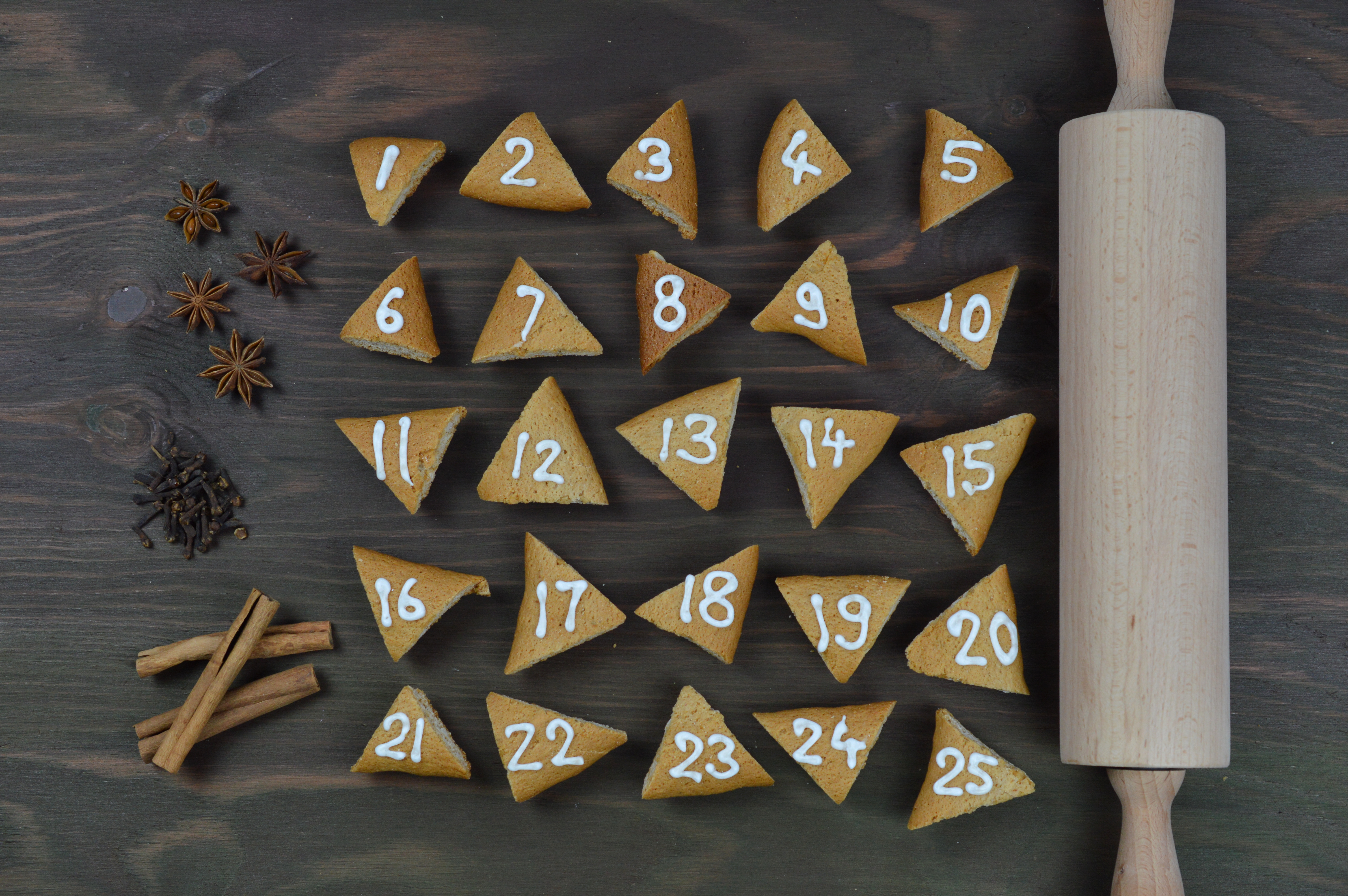 4. Puzzle Advent Calendars
For little kids you could buy a 24 piece jigsaw puzzle and place a piece into numbered paper bags; or you could write clues to find items around the house.  These daily 'surprises' will last a little longer than just opening a door or bag.
5. Quiz Calendars
Re-purpose old jars or pots to use for a quiz 'calendar'.  Clean them out and and paint the numbers onto the front, or stick it to the top of each one.  Then fill each pot with a daily quiz question.
This one could be fun for the whole family – with the first person to answer the question winning a separate prize.
What type of advent calendars do you like to make? Let us know in the comments below.