Your plates have been wrapped in tissues and placed in boxes, your furniture has been wrapped and labelled.. but what about your house plants?
Many professional moving companies won't move plants, so you may need to pack and transport these your self.
If you are unsure what to do, follow these simple steps.
1. Re-pot in advance
A few weeks prior to the move, transfer your plants out of any heavy pots into plastic versions.
This will make the plant much lighter and easy to move – as well as being a better shock absorber during transit.
2. Prune if needed
Take advantage of streamlining your plants by pruning the leaves, deadheading and cutting back any branches.
3. Water the day before
Give all the plants a nice water in advance of the move but be sure you don't overwater as this may freeze if you are moving in cold weather or promote fungus in warmer weather.
4. Pack last
Plants obviously love daylight so minimise any time they will be hidden away by packing the plants up last.
5. Wrap them up
If you have large plants with fragile branches, then cover in tissue or a bedsheet to make sure they have some padding and protection.
6. Snug in a box
Place your plant in a sturdy moving box – you might want to line it with a plastic bag first if the pot is still damp to prevent it causing a soggy bottom!
Then make sure it is is sitting snug so it won't wobble in transit.  Stuff paper next to the base to secure it in place.  Our wardrobe boxes are a great fit for taller plants!
7. Label it up
Be sure to label the box and add 'this way up' so there is no possibility that the box gets crushed or tipped upside down during the move.
8. Unpack first
Plants should be unpacked as soon as you reach your destination so they can get back in the fresh air and daylight!
A top tip is to unpack them from the bottom – rather than trying to drag them out of the box from the top.
9. Enjoy!
Plants will instantly add some of your own style into your new place, brightening the space while you unpack everything else.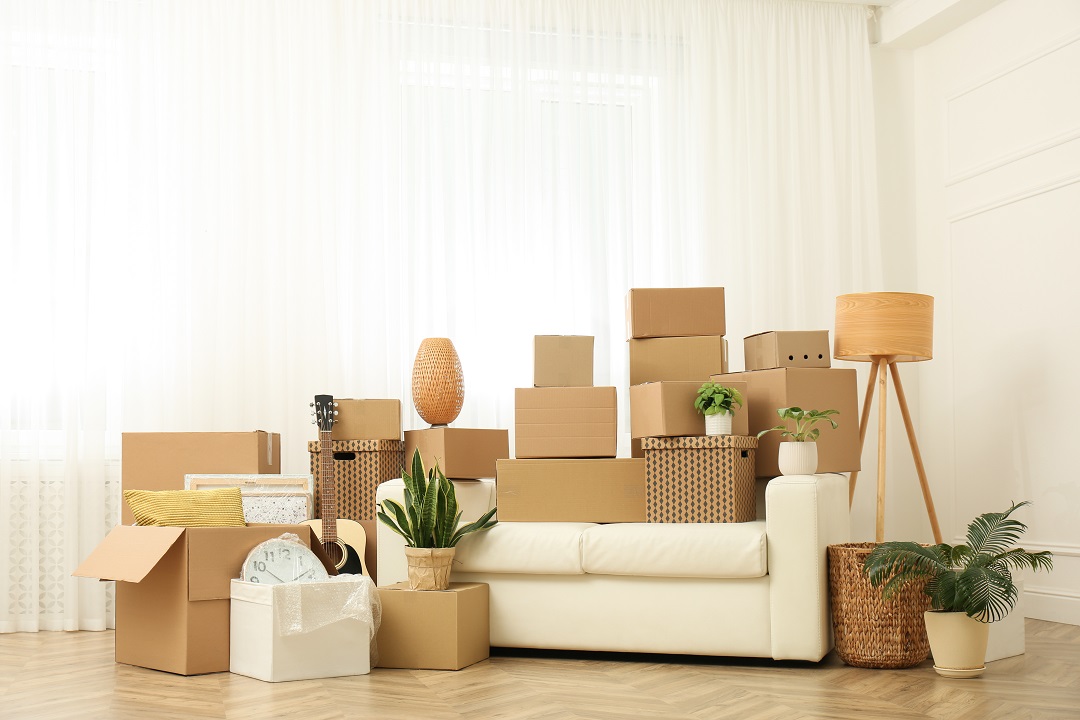 What are your tips to make sure plants are happy and healthy after a house move?