Every year Pantone pick their featured colour for the year…and after a year like no other what did they decide?  Well, they couldn't choose one colour – and plumped for two.  And to be honest they sum up the past year pretty well.
The colours are Ultimate Gray (Pantone 17-5104) and Illuminating (Pantone 13-0647); here's what their Executive Director said:
"The union of an enduring Ultimate Gray with the vibrant yellow Illuminating express a message of positivity supported by fortitude.  Practical and rock solid but at the same time warming and optimistic, this is a colour combination that gives us resilience and hope.  We need to feel encouraged and uplifted; this is essential to the human spirit."

Leatrice Eisemann, Executive director of the Panton Color Institute
Grey and yellow are a dependable combination – and in this instance they give a nod to a year which lacked whimsical colour; where we were called on to be dependable, get our heads down and deal with restrictions and limitations. That's the Ultimate Gray.  The yellow, however, gives us that glimmer of hope. 2021 might just be a brighter year.
If you fancy re-vamping your home with this year's colour trend, here are a few ways you could achieve it.
1. Wall paint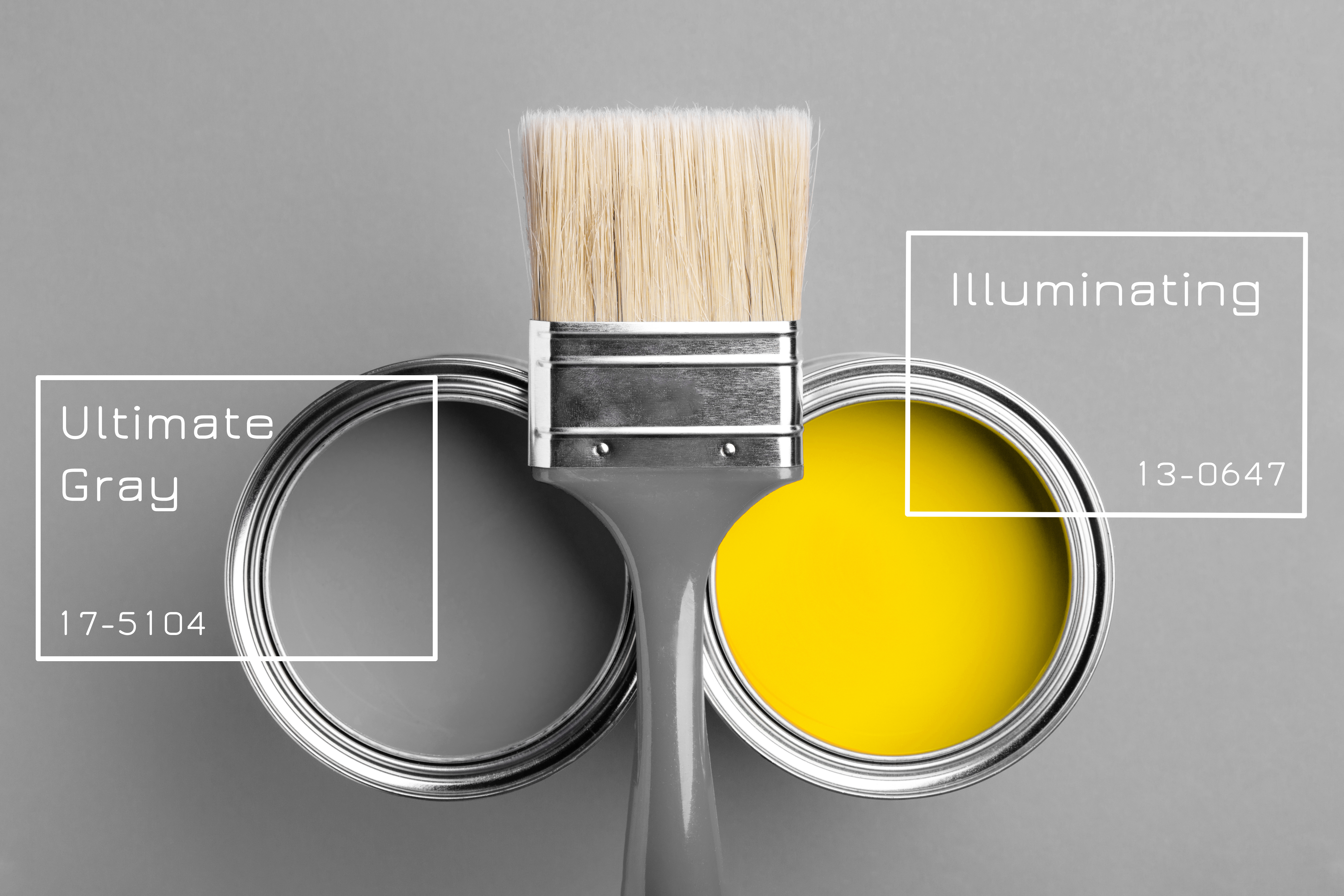 Grey is a classic wall colour as it is a subtle base that allows your furnishings to pop.  So you've got two options here. Either give your walls a refresh with Ultimate Gray or pick a wall and give it a few coats of Illuminating!
A feature wall can give your room an instant update. And an Illuminating Yellow wall, coupled with grey furniture and some indoor plants, will give your room a trendy scandi-inspired feel!
2. Blinds / curtains
Adding new blinds or curtains to a room is a relatively easy way to create an update, particularly if you opt for a pre-made version!
And, of course, there is no need to throw away your current coverings.  Put them into storage and they will be kept ready for when you want to switch up your style again.
3. Rugs
A new rug is a sure-fire way to change the look of a room, and a yellow-grey rug can work with most decors.  Go for a solid grey with a hint of yellow if you want a subtle statement, or opt for a geo print to give the room a focal point. This one from Dunelm is affordable and stylish!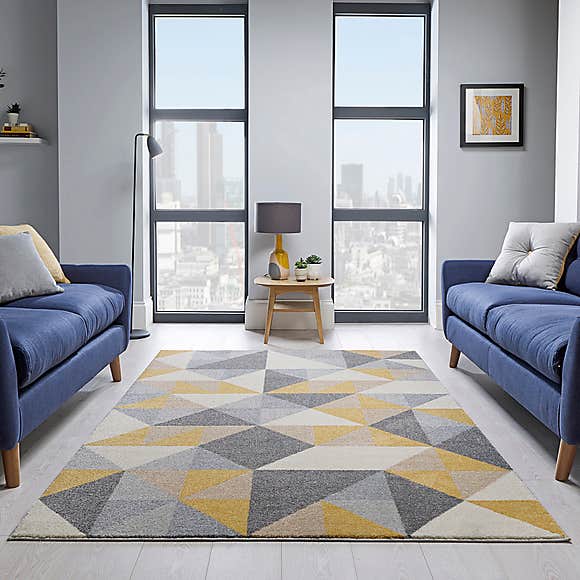 4. Clocks
Are you thinking about a new clock?  Well, you can make it a statement piece that is on bang on trend by incorporating Pantone's colours.  We love this one from Zazzle, it's not just a clock – it a piece of abstract art.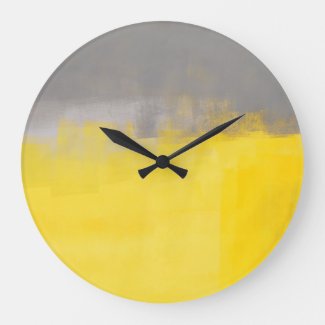 How are you going to embrace Pantone's colours of the year? Let us know!