Bring some spring style to your home! As the weather starts to get warmer, nature brings brighter colours to the outdoors. Why not bring it inside too? Banish the dark and cold and get light and spring-y!
We've got the perfect ideas to get your home spring ready.
Flower Power
Spring flowers are a sure sign warmer weather is coming. Daffodils, Tulips and Daisies are simply gorgeous!
Pick a few from the garden or on you walk and arrange in vases and upcycled jars.  Place around the house to give your home an instant lift.
Living In Colour
The Spring/Summer '21 colour palette is full of sunshine yellows, pretty pinks and mint greens! Gorgeous happy colours, to bring in the new season.  We love going for yellow and green in spring – it is such a timeless spring combo that will put a smile on your face.
Invest in an accent chair, or cover an existing one. Paint a wall! Or for the quick and easy win – add scatter cushions in a new colour.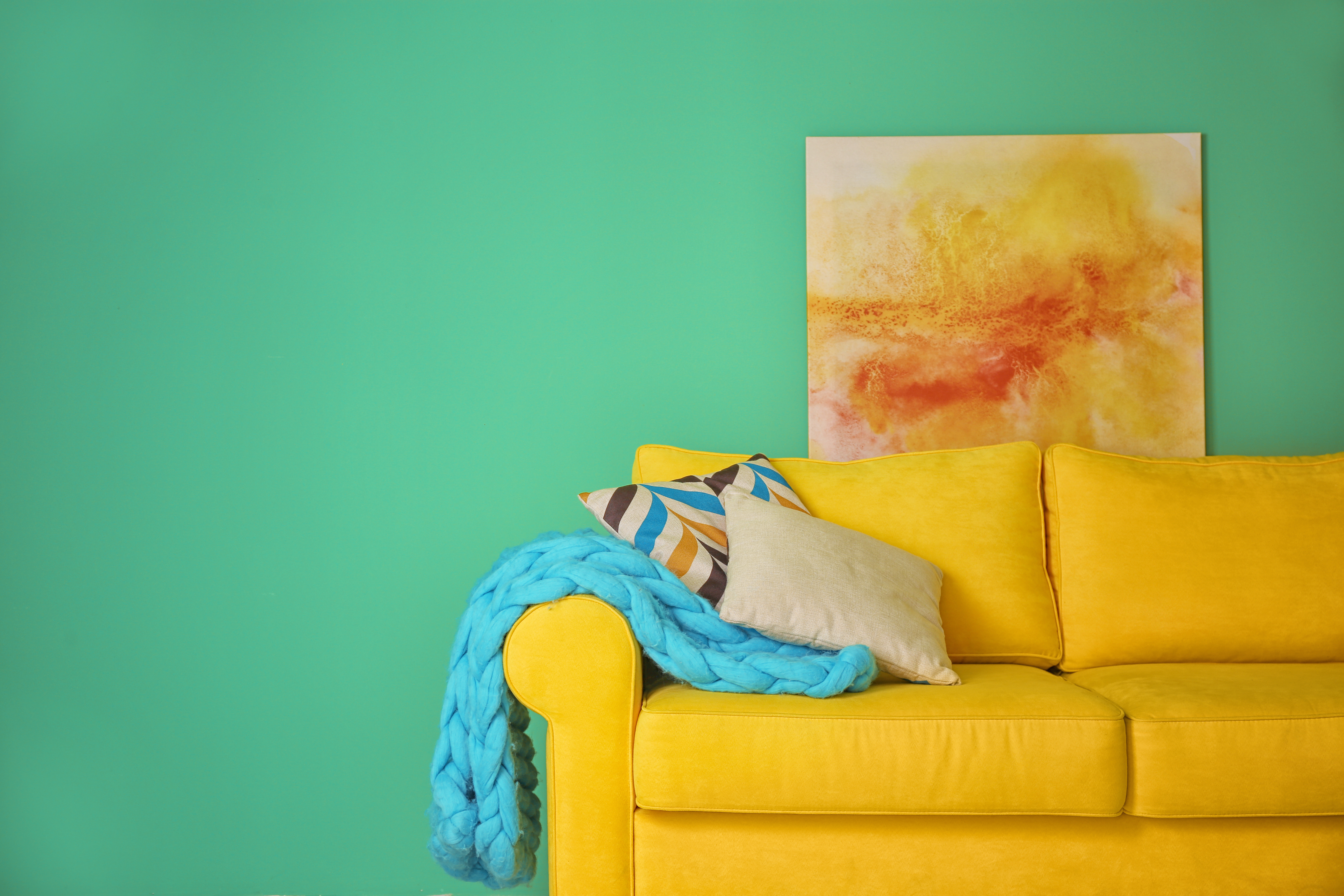 Spring Fabrics
While faux fur gave you the feels during the winter, now is the time to enjoy crisp spring bedding.
This bee print duvet set is the perfect fit for a new season. Simple and fresh – ready for you after a winter of hibernation! Available online from Next.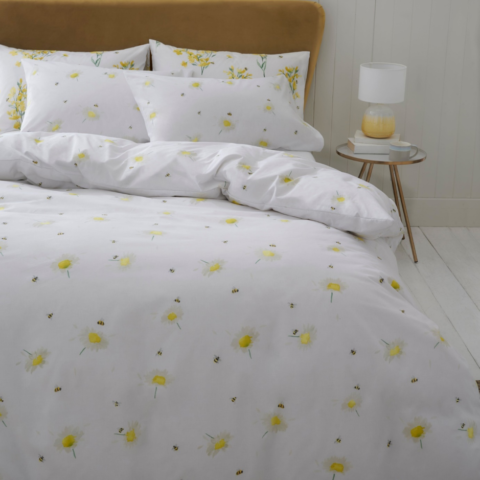 Scent To Make You Happy
Cinnamon, clove and pumpkin have flickered through the colder months. Now it is time to light up citrus fragrances to liven up the senses.
We recommend natural candles, like beeswax or vegetable wax, as an eco-friendly choice. Your home will smell divine, and be toxin-free.
This candle from Neom's "Scent to Make You Happy" range is designed to bring you positive vibes. Made from vegetable wax and 7 organic essential oils, including neroli, mimosa and lemon, it will definitely put a spring in your step.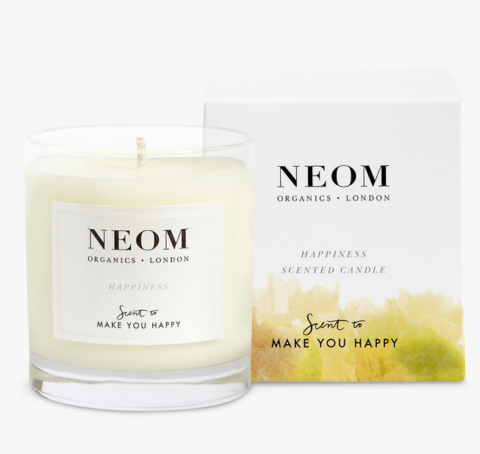 Spring Clean
As the saying goes – now is time for a spring clean!
Sort through your clothes and see what you need and no longer use. Donate/sell items you don't want to keep. Store your winter warmers in a clean and dry storage unit so they will be ready for when the colder climate returns.
Storing seasonal clothes is the smart way to free-up space in your wardrobe. Learn the right way to store season clothes here.
For everything else? Use pretty wicker or wire baskets to contain the clutter. Stylish spring chic.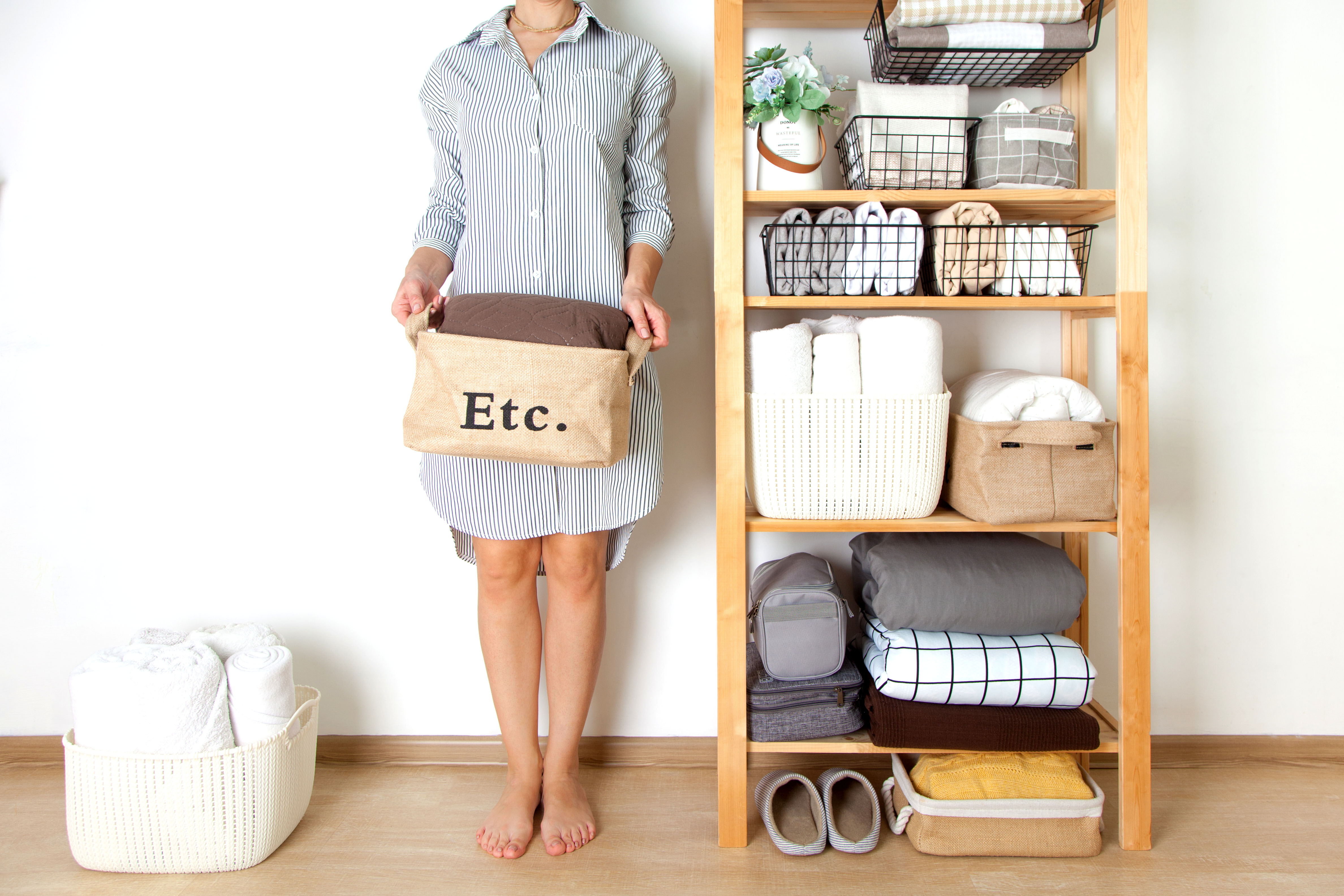 Shower With Flowers
Ever thought about changing your shower curtain with the season? This is such a simple idea, but will totally transform your bathroom. H&M have a lovely floral one which will make shower time feel like a spring meadow.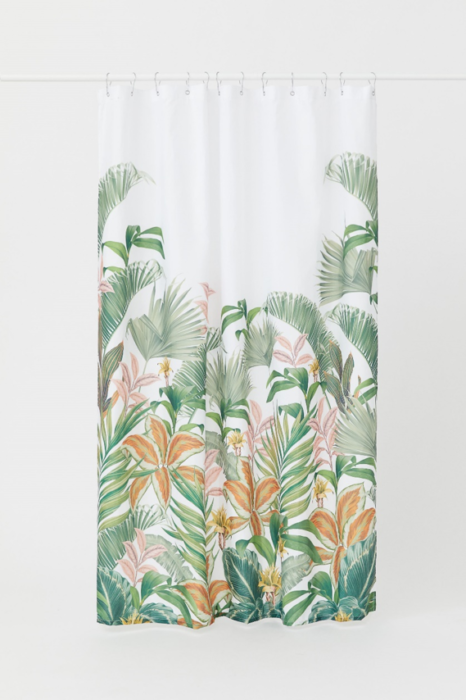 How have you made your home spring ready? Share your inspiration!