Yay! Summer months mean more time spent outside. And if you are lucky to have a balcony in your flat or apartment, now is the time to use it.
That outdoor space, however, has probably been neglected during those long dark winter days. It is time to review and refresh!
Need help? Check out these ideas to turn your balcony into the perfect summer haven.
What's on the Floor?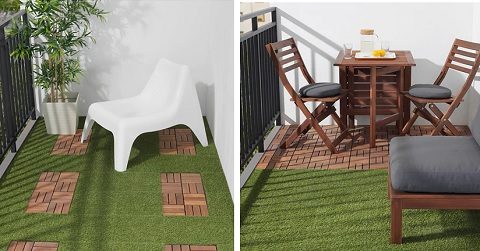 Look down. Balconies often have concrete or metal floors, which dulls the whole space. Good options for jazzing up the flooring is low-fuss artificial turf. Or choose decking tiles if you want a contemporary feel.
Don't worry – this can be both stress-free and low cost! Ikea have a fantastic range of interlocking floor tiles which will instantly update your balcony.
Colour Me Happy
Turn your balcony into your happy place with the use of colour. Go as wild as suits you! Paint a wall, use a feature rug or add bright furniture to make a beautiful statement.
These taupe and yellow weave chairs will bring you sunshine on a cloudy day. Their Mexican design are just made for sipping Margarettas on a balcony. Enjoy!
Lighten Up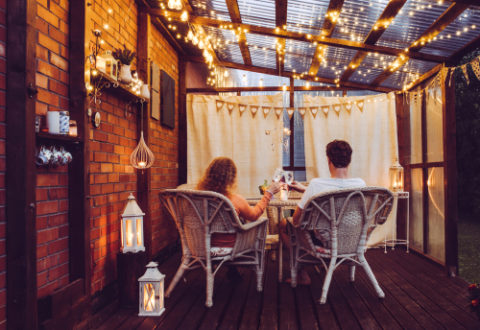 Lighting is also important, especially if you want to keep using your balcony into the night.
String or garland fairy lights are a cool choice. Drape around the balcony edge to create a romantic and relaxed ambiance.
Lanterns are also a brilliant option – stand them around the corners or hang from the ceiling. Pretty by day, and stunning light by night. Opt for LED versions for safety too!
Clever Use of Space
Maximise the balcony space and think about all corners of the box.
A neat idea is to create a balcony bookcase, by adding shelves to your walls. A beautiful way to update your balcony with practical storage.
Use it to grow your own herb garden or start a flower collection that is within easy reach.
Stunning storage!
Create a Nook
Big or small, you can still create a desirable, comfy space to relax. Make it an extension to your home!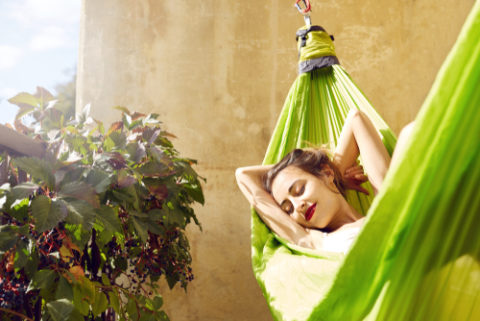 A hanging chair is a lovely addition for comfort, style and practicality all in one. Imagine spending lazy Sundays here, relaxing and watching the world go by.
Less Mess. Less Stress
How is your balcony looking right now? If it's turned into a dumping ground for bits and pieces that don't belong elsewhere – be sure to clear the space first.
Sort through the piles. Throw away or donate anything broken or no longer used. For the rest. A storage unit is a great idea for clearing the decks.
Find storage prices and available spaces at Shurgard Self-Storage. Your belongings will be out if the way so you can focus on relaxing!
Share your balcony makeovers in the comments below!