Selling your house is a stressful time.  Lots of logistics, lengthy processes, and – no matter how hard you to try – nothing is straightforward.  The reality is that most of us will need to live in our house while we go though the process of selling it. A potential buyer, however, will prefer to view a clean, tidy and neutral home. What's the solution?  These 6 Storage Tips will make the home selling process just a little bit easier!
1. Don't Shove everything into a Cupboard
People are keen to see the storage potential for their future home so are likely to look in cupboards, wardrobes and utility rooms. They will be assessing if your home has enough space for them.  If they open a door and everything tumbles out – this just signals that your home has run out of space.  A big turn-off for most people!
Review what excess stuff you have. Sell/ donate items you no longer need, but for other pieces you can use a storage unit as a temporary extra space during the selling process.
2. Halve Your Wardrobe
Move off-season clothes and shoes out of your wardrobe and store them in empty suitcases.  Neatly fold everything that remains, or hang in colour and length order to make a pleasing aesthetic.
A 'WOW' wardrobe will inspire prospective buyers.  They will start to imagine they can achieve something similar if they buy your home.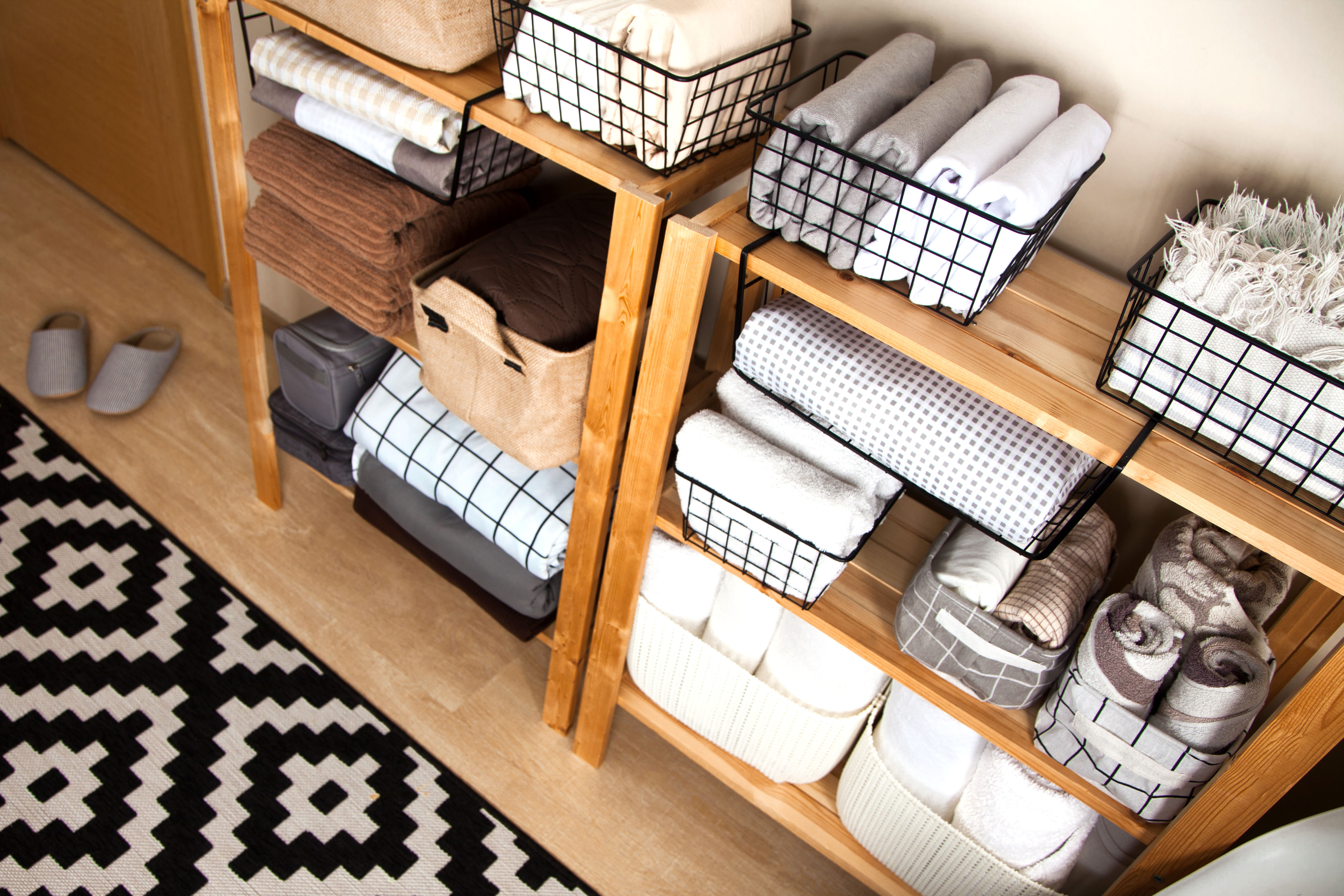 3. Remove the Souvenirs
We don't want to make your home feel sterile, but do clear clutter from shelves and bookcases!
A strategically positioned plant pot, candle or photo is attractive, but the excess clutter will visually overwhelm prospective buyers.  They need to be able to envisage their own bits and pieces filling the space instead.
4. Clear Countertops
Day-to-day it is convenient to have your kitchen appliances out on the countertops ready for use.  Conversely, a viewer will prefer to see a clear open space that is inviting to cook in. Move your equipment into cupboards during the process.  It will be beneficial in the long run.
You'll need to do the same in your bathroom. Throw away those empty shampoo bottles, and tidy away non-essentials from view.  Place everything into storage boxes which can be stacked out of sight.
5. Store Outdoor Equipment
Do you regularly keep your bike in your hallway, or on your balcony?  This is another red flag for potential buyers.
Find an alternative solution during the selling process. Perhaps a friend or family member can help for a while, or a storage unit is always an excellent option.  It will be kept clean, dry and safe for as long as you need.
6. Stage the Spare Room
If you know the target audience for your home consider staging a room to truly connect with a potential buyer. This could be creating a nursery space for younger families, or a home office for working professionals.  Consult with your estate agent to get a view on who this might be.
This will mean clearing out the current contents and only keeping those which work. A storage unit is so helpful in this scenario.  You can temporarily keep those items out of the house until you move, leaving a fresh space which might just be the selling point for your buyer.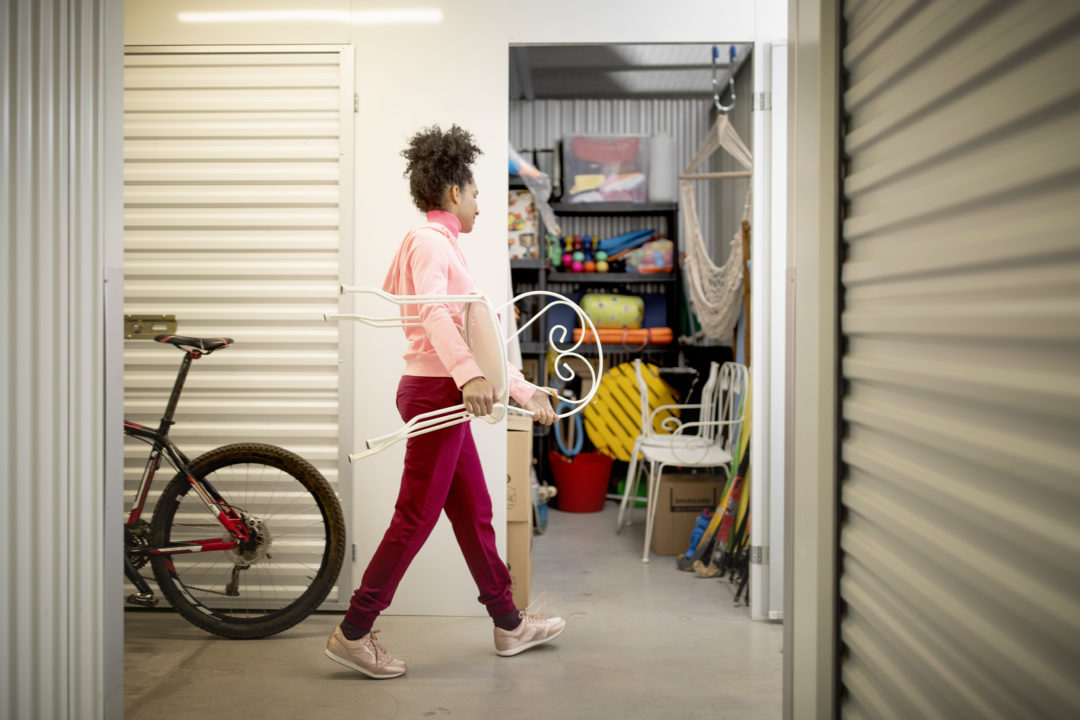 What top tips do you have to prep your home for selling? Let us know in the comments below.