What do you see when you open the fridge? Can you easily locate what you need – or might there be something unidentified lurking in the back?
Now is the time to give your fridge some TLC.  Organising your fridge will ensure food is stored correctly (and thus safely), helps you to reduce waste and makes life easier when you're searching for that key ingredient.
Here's what you need to know.
USE SHELF LINERS
Shelf liners are a genius idea. They create the perfect barrier between your food and the fridge shelf.
These little plastic mats (found on eBay or Goggle) are placed on each shelf. If something spills, pull out the liner, give it a wipe/ wash and then slide it back in.  No need to fiddle with removing the whole shelf (unless you are giving your fridge a deep clean!).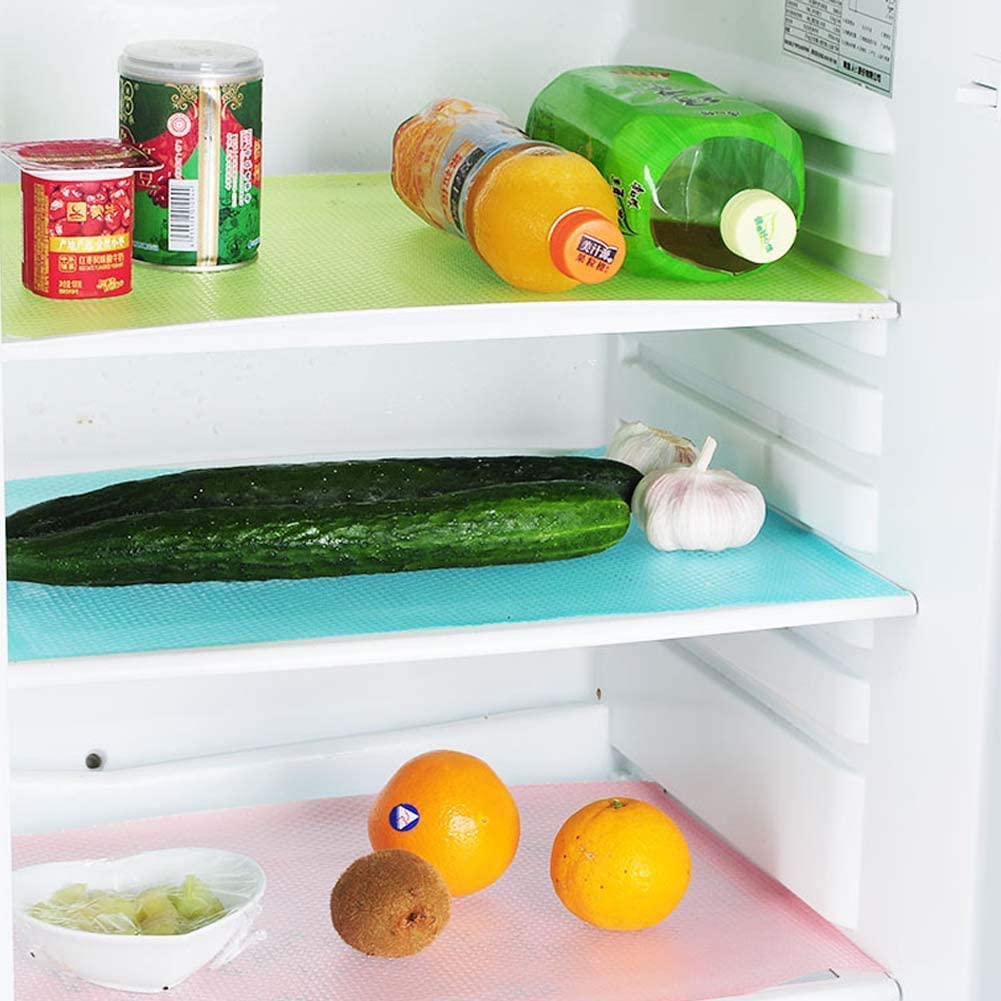 LABELLED CONTAINERS
Make finding things a doddle by labelling large containers/drawers with their contents.  Think 'cheese', 'meat', 'veg'… a box by type keeps everything in a specific place.  You could also consider an 'Eat First' box, where you move items which are due to expire.
Sorting your fridge contents into sections makes it easier for you to work out what you need next time you go shopping.

SPIN THE WHEEL
Condiments clutter a fridge – so put them on a 'lazy Susan'.  It takes up minimal space, and you can spin it round to find the item you require.  No need to knock over bottles and pull things out during your search.  Spin for the win!
STICK TO THE LAYERS
When filling up your fridge, remember to store food correctly.
Top Shelves should be for items that do not need cooking
Middle shelves are for dairy products
Bottom shelves for wrapped raw meat and fish
Drawers should be used for your fruit and veg
Anything in the door should have natural preservatives (jams, juices) as this area is the most susceptible to temperature change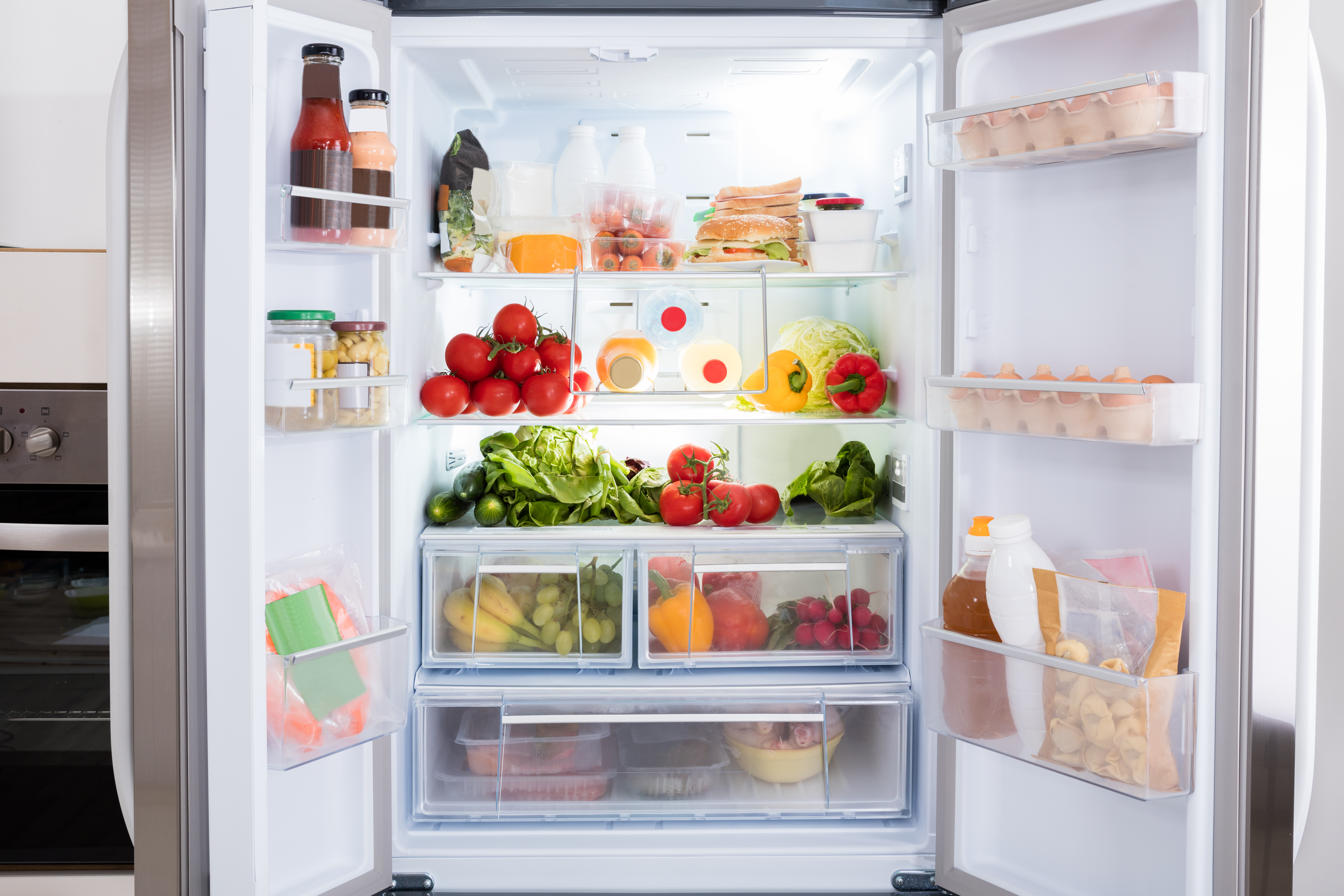 LEFTOVERS IN THE CLEAR
Leftovers can usually be kept in the fridge for up to 4 days.  A good tip is to put these into clear containers so you can see what you still have whenever you open the fridge.  This will also help avoid leftovers getting pushed to the back of the fridge.
CAPTURE IT
Before your next shop take a photo of the inside of your fridge.  Refer back to it during your supermarket trip so you recall what you still have. Really useful for all those who shop without shopping lists too.
What are your favourite ideas for organising a fridge? Let us know in the comments below!