Outdoor living during the summer is bliss; soaking up the sun and breathing in the different scents, sights and sounds of nature.
One thing that can bring a home to life, like nothing other, is bringing a bit of the outdoors in, especially as the summer begins to fade and we can no longer enjoy long, light days outside.
There are so many different ways to incorporate plants into your home throughout every room and they cost far less than buying cut flowers regularly. However, it is always a struggle to find a spare surface at home and house plants can be on the large side so here are some ways to add green to your home without making it feel cluttered.
1. Hanging planters
Hanging planters are brilliant if you lack surface space and they also make a great feature in any room. Whether they be brass, ceramic, glass or macrame, hanging planters are a perfect way to bring a forgotten corner of a room to life.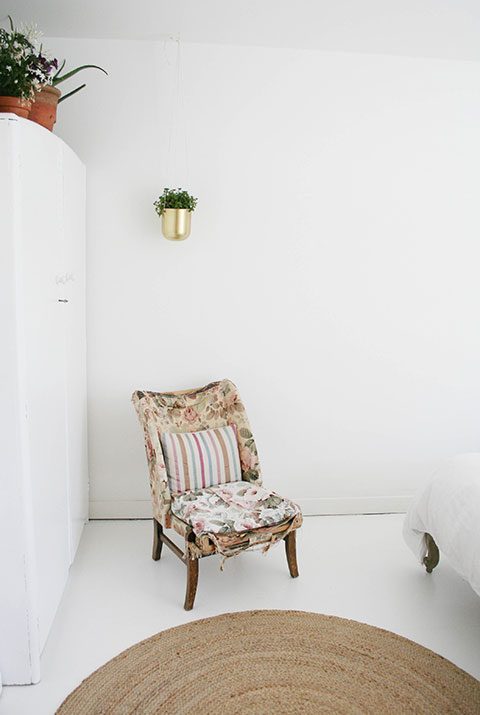 2. Grow your own herbs
Growing herbs in your home could not be easier. Dedicate your kitchen window sill to pots of growing herbs and use old recycled food tins to plant them in.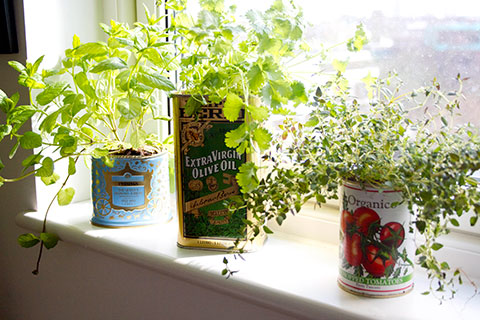 If you lack space in your kitchen what about a hanging planter to grow the herbs that you use most regularly. You can even make one yourself from an old jelly mould.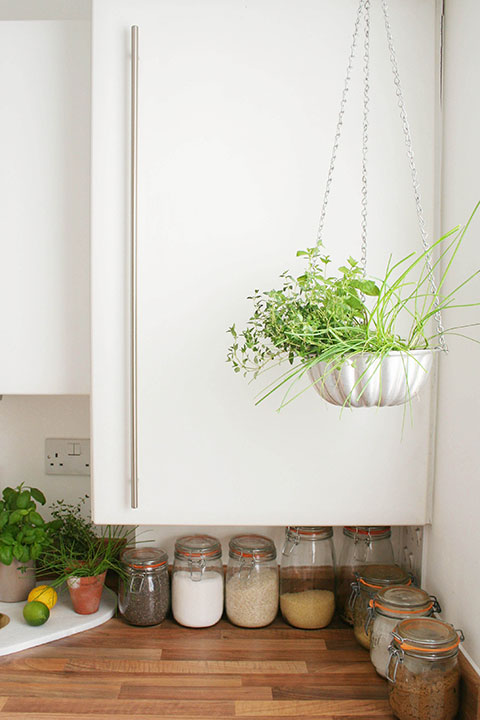 You can also grow mint plants in your workspace so that you can add mint leaves to water – the perfect way to stay hydrated throughout the day and adds an important bit of green to your working environment.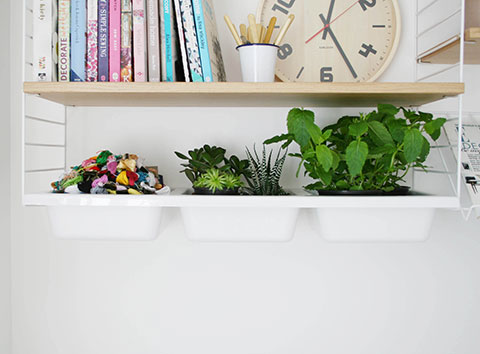 3. Trailing plants
Shelves are a great place to incorporate house plants and trailing plants are ideal as they are high impact but don't take up too much space. If you struggle to style shelves adding trailing plants will help to bring the look together.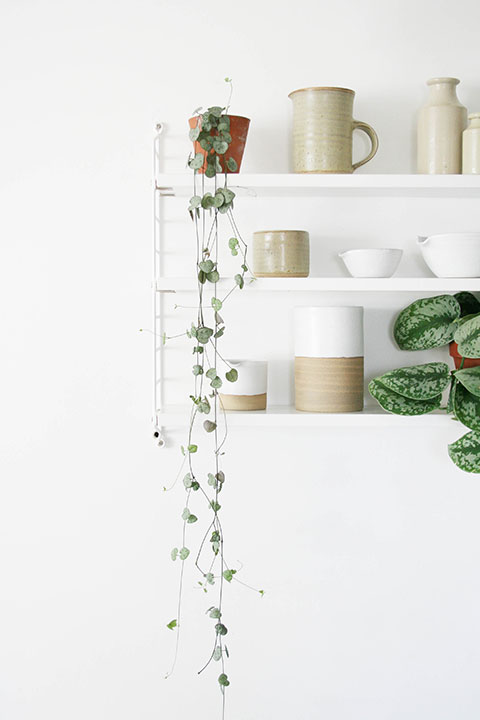 4. Terrarium
Make your house plants a real focal point by creating a terrarium. These are low maintenance and only require watering every few weeks but it's like having your own mini garden inside.
5 . Wardrobe plants
Make use of the top of cupboards by adding a collection of plants. These will add a pop of green to your room and maximise unused space.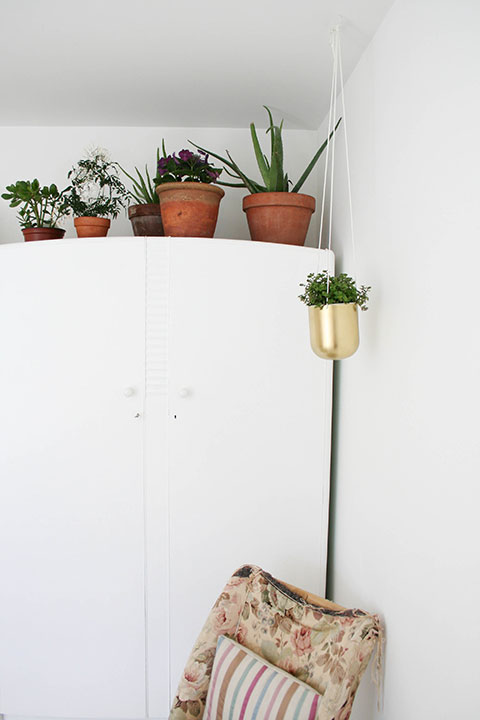 Plants can make a room feel more calm and tranquil and they add an important splash of colour so make space for them in as many of your rooms as possible!
Apartment Apothecary
Katy, of Apartment Apothecary, shares ideas on making your home look and feel better through sharing interior decoration projects, design and craft ideas and helpful tips for transforming living spaces.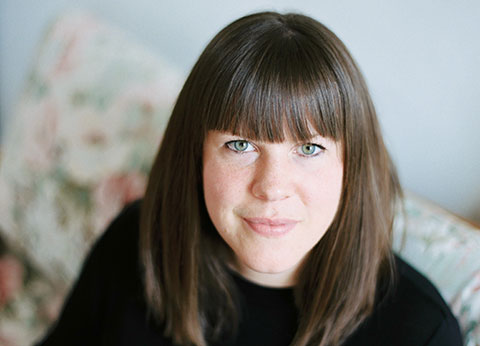 For more interiors inspiration from Apartment Apothecary, visit Katy's Pinterest here