Well done to the Lionesses! Heart in mouth and breath held for most of the match, but what a game. What a result.  Congratulations to England's Women Football Team!
In their honour we want you to roar with pride some more. Here's how to create an awesome jungle bedroom.
Jungle Colours
A jungle bedroom doesn't need to scream bright green and yellow.  Instead go for natural colours alongside a feature jungle wall.
That could be a gorgeous deep forest green, or an eye-catching jungle themed wallpaper.  There are some beautiful options available. Wilko do a huge range at affordable prices!
Rattan Furniture
Rattan is spot on for a jungle theme.  Made from a vine-like palm that is native to the tropical jungles of Asia it will bring some natural texture and tones to your room.
Rattan is super versatile so you can go for main pieces like beds, chairs and tables.  Alternatively you can incorporate accents like lampshades and mirrors with rattan edges.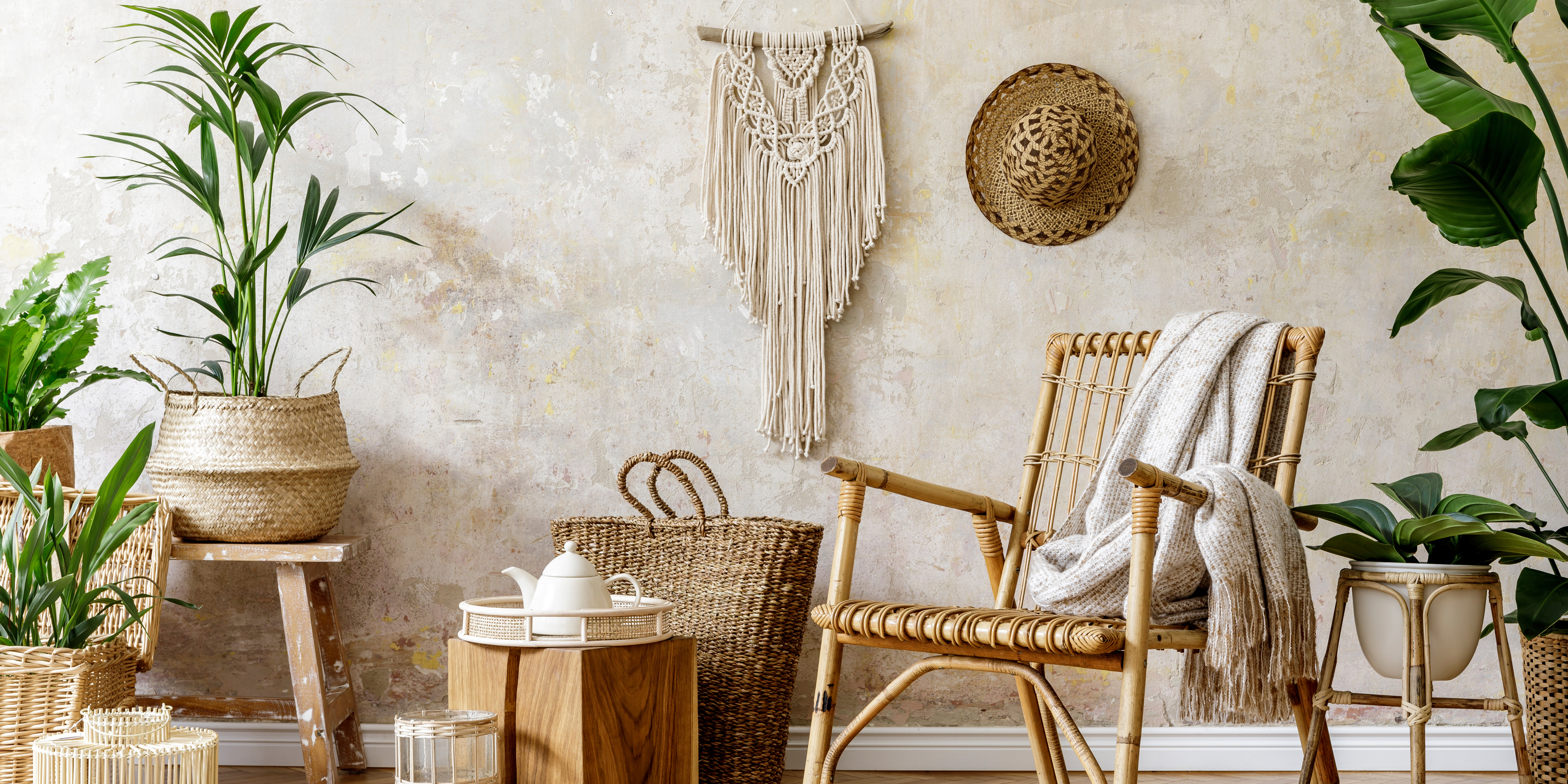 Buy Some Plants!
No jungle bedroom would be complete without some plants, so group them together to create the perfect look.  If you are not green fingered, you can opt for fake plants.  Otherwise you need some fairly hardy plants that will hold up in lower light conditions. Some good options to go for are spider plants, peace lilies, kentia palms and snake plants.
Floating shelves
Give your jungle room some height by adding floating shelves to available wall space.  This will be the prefect place to position the plants, creating your own living green wall.
Macramé plant hangers are also brilliant. They can be fixed to the ceiling via a hook and draped down alongside beds or desks.  They give off a great jungle vibe.
Jungle bedding
From palm leaves to animal print – there are lots of options available.  A jungle inspired bedspread will be a fabulous focal point.
Go a step further and team it with a lightweight curtain draped over the bed – you will have your own jungle tent!
Animal Accessories
If it is a kid's jungle room – the options are endless. Fill the room with cuddly lions and tigers.  Or stuffed toy animal heads look super cute on the walls!  For a more grown up look – carved wood accessories will be the perfect compliment.
Door or drawer handles can be updated too.  Bronze animal shapes or animal print will be perfect!

What are your top tips for a roar-some bedroom?