It's shaping up to be one hot summer! After a scorcher of a weekend – and the rollercoaster of Casa Amor – Villa vibes are probably on your mind.  We can help you couple up with the perfect garden style – how to bring the Love Island Villa to your garden.
1. Strings of Lights
The aerial villa shot is iconic and the Festoon lights can be seen everywhere!
These strings of lights are the perfect addition to your garden. Hang them from tree to tree, or drape them along your balcony to get the right ambience.  Warm white is the colour choice to go for, and use solar power or battery power options if you don't have access to an outside power point.
2. Bean Bags
If you want a relaxed garden chat, pull up a bean bag! You'll need a waterproof version so it can withstand the elements – and we suggest a bright colour to make it true Mallorca style.
3. Firepit
It all happens at the firepit, so your villa garden isn't complete without it! Make sure you have a safe location for it – away from sheds. The centre of a patio is the perfect place to enjoy it.
There are portable options which can be cleaned out and safely stored when not in use. If you want a more heavy-duty version, make sure you choose a material which won't rust.  Cast Iron is a solid (but heavy) choice.
A chimenea is a good alternative if you want a more controlled fire.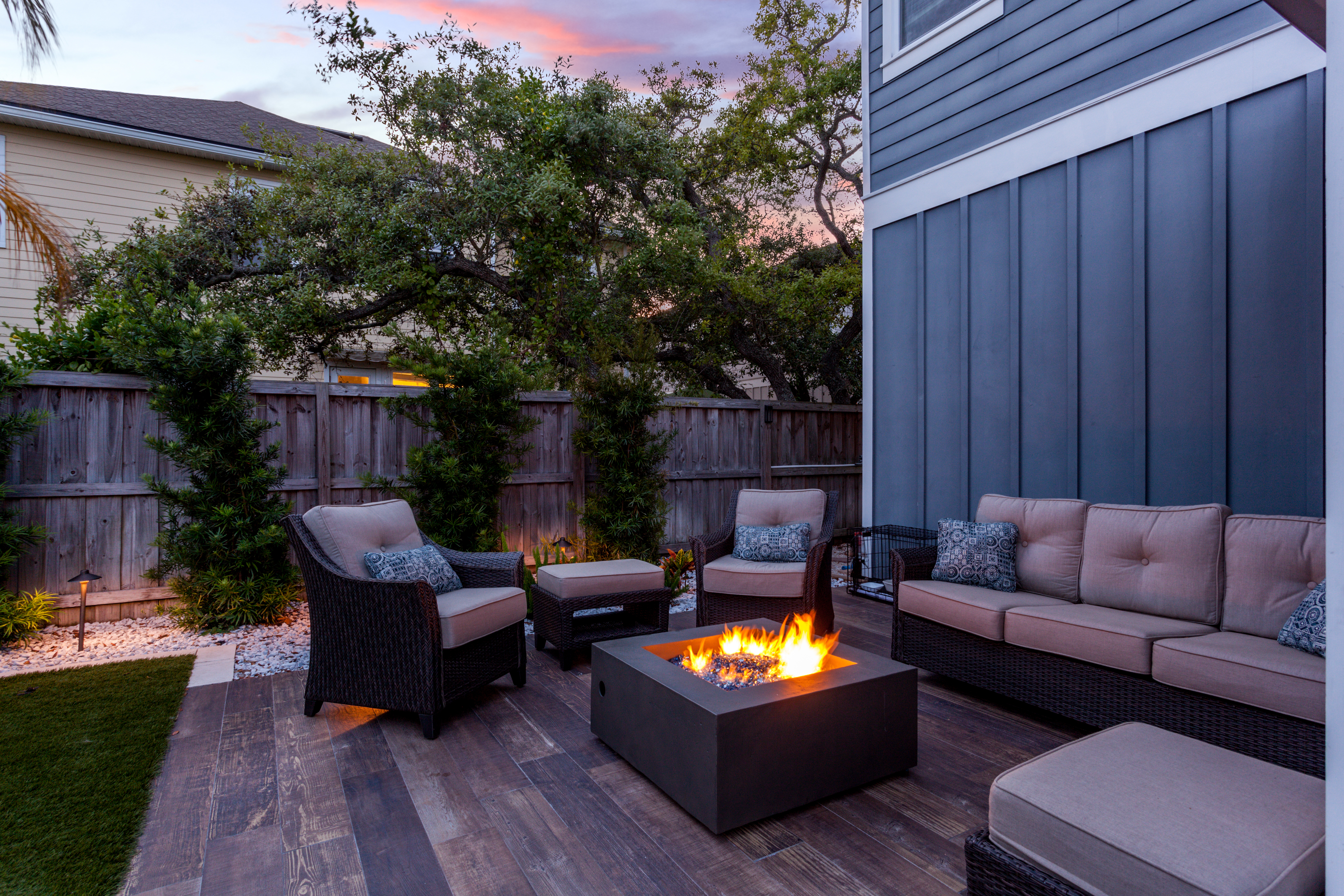 4. Sun Loungers
You might not have the space for one of the round daybeds seen in the villa, but a sun lounger is always a good idea! Tesco, Aldi, Dunelm all do some stylish pieces at fantastic prices.
Lie back and soak up some of the current warm weather.  Close your eyes and you can pretend you are on your own idyllic island.
5. Bright Cushions
Bring more Mallorca vibes to your garden with outdoor cushions.  Pillows in bright pink, blue and yellow are the perfect choice of course, and will add the final finishing touch to your existing garden furniture.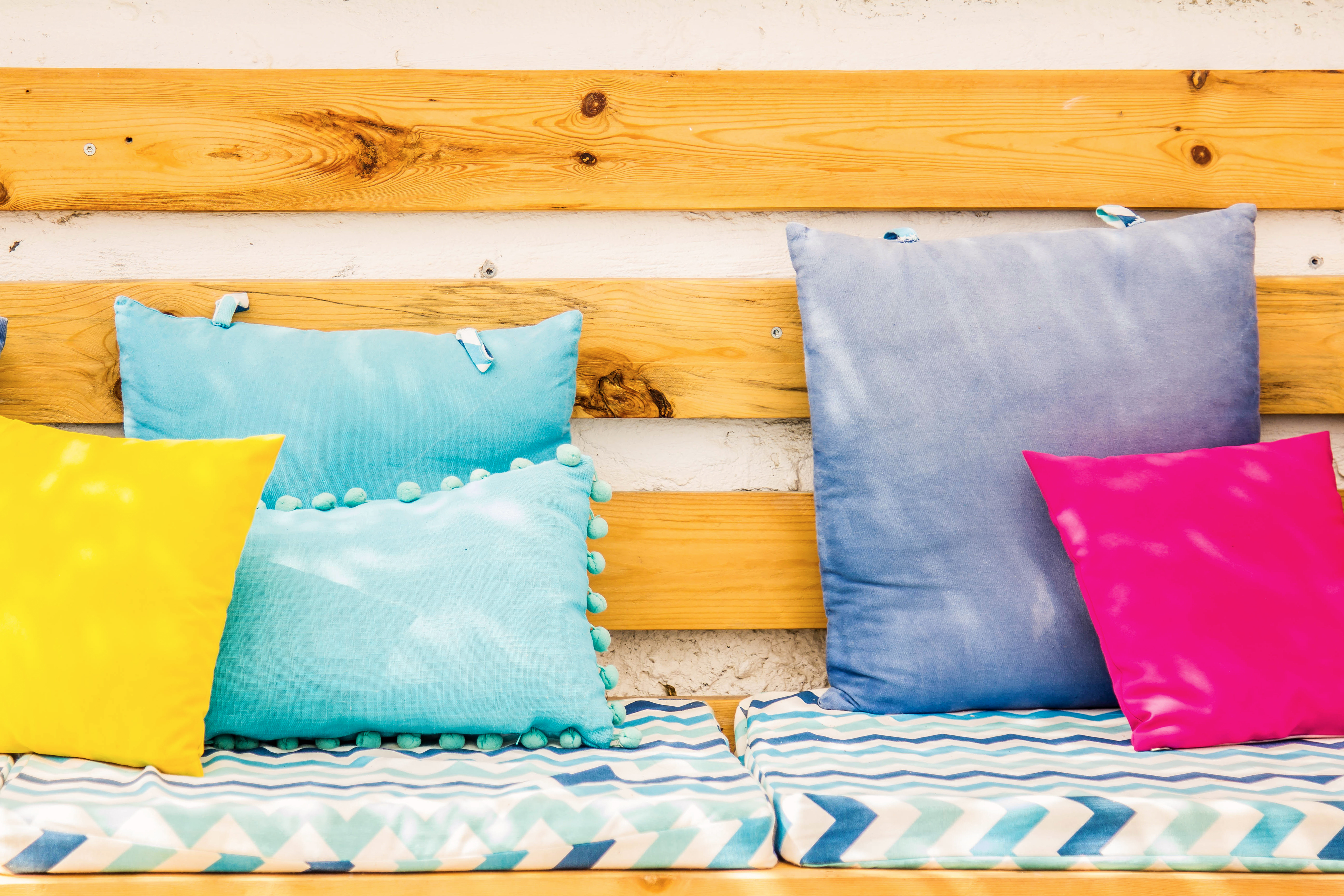 When the rainy days return – put your outdoor furniture and décor into storage.  Self-storage is an easy way to keep your out-of-season items out of the way!